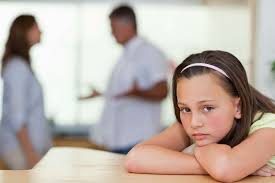 Child Custody
After a divorce in a legal marriage, child custody is the prime focus. In Australia, this is more amiably referred to as a 'parenting order', instead of child custody, as a part of the revised Family Law Act. The Family Court of Australia deals with such issues where the family is at stake. The main aim is to provide the child with a legal guardian who will be liable to take the responsibilities of taking care of the child after the separation. It is stressful, messy and a matter of severe confusion. Thus, a 'parenting order' is issued by the Family Court of Australia with the help of the lawyers or mediators.
Australia follows the non-fault basis of divorce procedure by divorce lawyers Melbourne. Local law courts favour joint-custody, i.e. both the parent, despite their marital status, are equally responsible for your child. This process ensures that neither of the parent is blamed and are at fault. Even if they are, they will be not be portrayed as wrong to the child.
Methods of Deciding on Child Custody
Best family lawyers Melbourne or a mediator is sought to simplify and witness this process of creating a parenting order.
1.     Agreeing on the agreements-
After a divorce, the mediator is consulted in order to determine what could be done for the welfare of the child. Agreements are discussed with the parents and the mediator/s who are the best family lawyers in Melbourne city. If both the parties agree to it, then a parenting plan for the child is prepared. The parenting plan contains the revised parental obligations, responsibilities and duties which is presented to the court for a consent order.
2.     Disagreeing to the agreements-
The possible causes on disagreeing to an agreement is either due to a rebuke on the plan. This happens when the parent is emotionally devastated, and the terms are not in their favour. Otherwise, it could also account to violence or abuse from the other partner's end. In this case, a court appeal is made.
The Top 10 Tips to Get Through Child Custody Matters
#1 Understanding your relationship with your partner
This is critical because, after a divorce, a parenting plan is prepared. This plan should be made such that both the parties come to terms with it. Otherwise, the case will be taken to the Family Dispute Resolution Conference where child support lawyers Melbourne will debate upon it. This is not preferable if your partner is aggressive or abusive. Understanding your relationship will prevent mishaps.
#2 Trust Your Lawyer
No matter what, convey your concerns effectively to your lawyer. This very lawyer is the person who will fight your case and can help you get the custody of your child. Communicate your worries and follow their advice. Remember, these child custody lawyers Melbourne are thinking for your child with their mind, not their heart.
#3 Be rational and prepared
Even if the divorce was issued on a good note, be prepared with the amenities you can provide for your child. For a long time, mothers' rights child custody Australia were prevalent. This meant that any child custody would be given to the mother, regardless of who or how she is (exceptions were made). Modern developments are advanced than the traditional. By being prepared, you are one step ahead. You can use this preparation to your advantage if your partner is violent.
#4 Talk to Your Children
Before you do so, talk to your child support lawyers Melbourne as to how to break the news of separation to your child. Consult a psychologist if you can and understand the situation from your child's perspective. Then go ahead and talk to them about it. Help them understand that this decision is unanimous and is for everybody's good. Help them realise how they will still be able to maintain contact with the other parent.
#5 Do NOT blame the other parent in front of the child
By blaming your ex in front of them, you're losing your self-respect, and you're poisoning your child's innocence. The essence of non-fault divorce system will be lost on them, as per the family law advice Melbourne.
#6 Listen to your children
Now that your children have heard you give them a chance to express their worries. Listen to them and sympathise with their concerns. Understand that this divorce a grey patch not just for you but it is more for them. Do what is good for them, not what is fair for you.
#7 Facts, not opinions
If you selfishly want to ensure the welfare of the child, then go around and search those amenities that you can provide. Put them forth to your child custody lawyers Melbourne and in the FDRC. This can be applied when your partner is unreliable.
#8 Educate yourself and your child about their rights
What does your child need? They need assurance, support, love, security, affection and undivided attention. Educate them about what they are at that moment of vulnerability. If they do not understand then don't force it on them. Sail on smooth waters with your child about what you can give them and what you will ensure that your ex will give them.
#9 Let the elders and best family lawyers Melbourne do the talking with your partner
You've just been through a messy divorce. The animosity or the discomfort that you share with your ex is evident. Let the mature elders and more importantly, the divorce lawyers Melbourne do the talking. Both of you are emotionally drained. It's advisable to take matters positively and rationally with a clear mind.
#10 Don't helicopter your child's contact
After the divorce and the parenting orders, if the child lives with you then don't control them. Do not advise them on what or how to say things when they are contacting your partner. If you are the keeping-in-touch parent, then don't tell them that the conversation is between 'you and me'. Teach them morals, virtues and ethics rather than your personal vendetta against your ex.
Parenting can be tough at a legal ambit. At VIC Family Lawyers, we try making it easy for you!