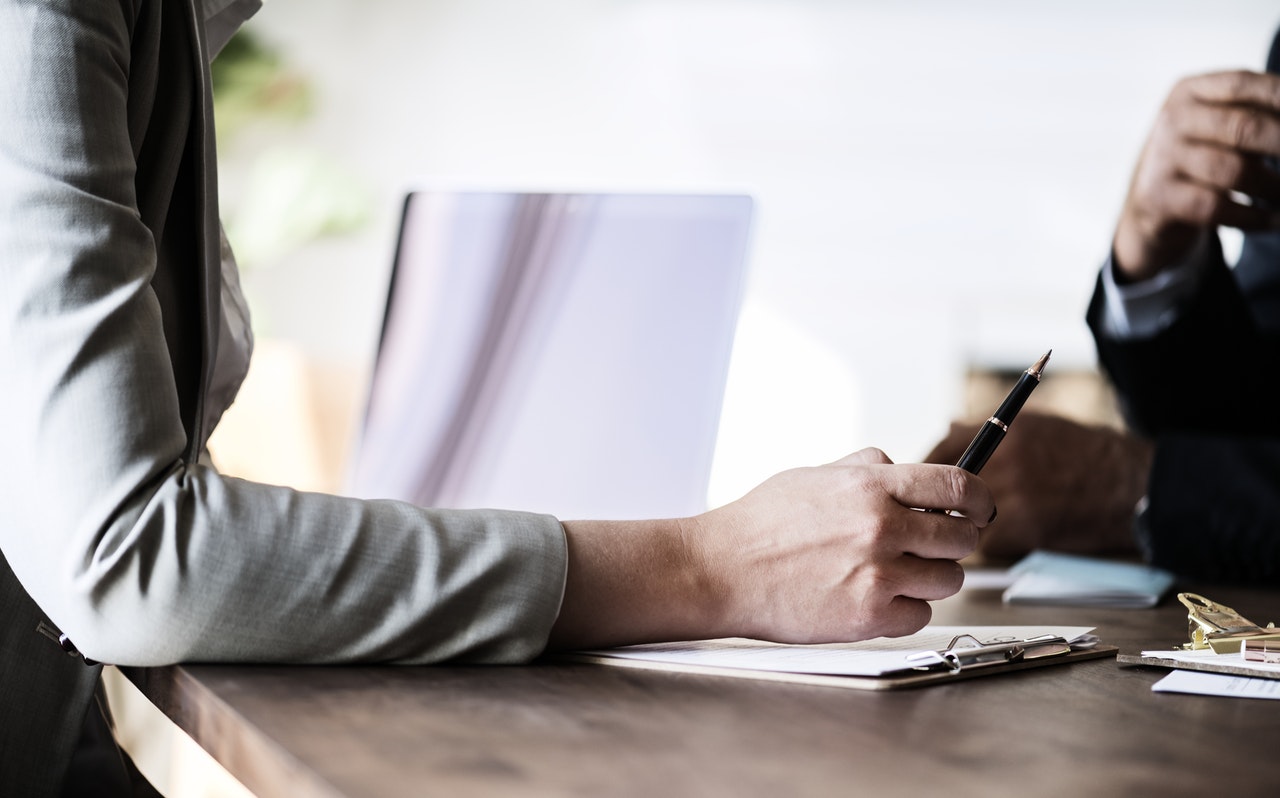 The first job interview makes anyone nervous – especially when we have no previous experience – that's why we give you advice for the first job interview with no experience to prepare you before the event. If you have a little clearer how to go, what to say or how to act, your nerves are cut in half.
Before going to your first job interview, specially if you have no previous experience, you need to start by learning about the company in question, know its values, read news about its progress and investigate. The more you know them, the better you can present yourself to them. Remember that at Sydney Resumes we will help you achieve your professionals goals starting with how you introduce your competencies to companies and businesses.
What to do in a first job interview
In the first place, always greet with education, give a firm hand and do not sit down until the interviewer asks you to. Take your resume, a cover letter and have a speech prepared about what you are going to tell about yourself in that first job interview. You will value a fluid dialogue and not have long blank spaces, but do not force yourself, be natural and sincere. You can study a little the most frequent questions in a first job interview; in this way you will face an inexperienced situation with more confidence.
How to go to a job interview
First impressions are extremely important. An important tip is how to dress for your  the first job interview without experience. Choosing the perfect dress for the first job interview does not always mean putting on a suit or a skirt and jacket. Again, browse the company's website to see how employees are dressed. Remember: this is not just advice for the first job interview without experience; You have to do it in all subsequent ones.
There are jobs that require elegant, others more informal, but what is certain is that neutral colours will be your best choice (no flashy accessories or sportswear). If you do not want your image to be a filter, be neutral. In addition, the image is not only clothing: in the first job interview the body thermostat rises five degrees more than the actual temperature, therefore, beware of light shirts, excess perfume or deodorant, shaving or makeup.
How to behave in a first interview
Third, body language and attitude is very important; we say more with our gestures and body than with words. Therefore, it does not hurt to adopt a position addressed to the interviewer, take care of your gestures and your hands. Be positive, be flexible and adaptive, without losing your goals to achieve with this job.
The first time you face a job interview, some issues can make you feel intimidated or attacked. Beware of your answers, which are not aggressive or include vulgar language. If you have not been very satisfied after the interview you can write a thank you letter, for example.
All these tips for your first job interview will seem common sense; However, when the time comes, the nerves, the desperation to get the job can play a trick on us. Therefore, be prepared, take care of all the details and, above all, be yourself. It's your first job interview with no experience: it shows that you know your strengths and weaknesses well.
Extra tips that will help you in this first job interview
Always arrives earlier than expected: it is always better to wait to be expected, and that speaks very well of you professionally.
Dress according to the company: everyone will tell you that you always wear a suit (if you are a man), but there are special places -such as advertising agencies and some media- where dressing formally can be counterproductive.
It takes curriculum and work: sometimes you can believe that since you already sent it by email, or because you already filled out a form, taking them in print is not necessary. But it is. In addition, a portfolio with any projects you completed previously, even during college can help.
Ask everything: usually there is no talk of real salaries, dates of entry, or second interviews. For some strange reason, we wait for the interviewer to tell us, but many times that does not happen. It is always necessary to ask about future interviews in the process, time to formally enter and get papers, if it will be for fees or payroll and any other questions. It is not seen as ignorance, but as interest.
Do not leave tests for later: what you can advance psychometric, knowledge and others, do them as soon as possible. In the worst case, if you do not stay, it is very likely that other companies have exactly the same exam model, so you can take it as training.
Try to talk about another topic: it is always good to start well. You will not leave being the best friend of your interviewer, but even if you do not stay in that job you will have a new contact.
Do not lie: it sounds very obvious, but it is not. We tend to "adapt" or adapt to what they expect in a job we do. So, if they talk about such a program, process skill that is required for the position, we tend to say that we can, although in reality we are half in that knowledge. Although it may work to get the job, in the long run it can be counterproductive by not liking what we do or by getting entangled in things we do not master. And remember you'll be doing that for at least eight hours a day.
Calm down: In general, the process of selecting companies is relatively fair. If you are the right one, you will get the job. If not, remember that there is no ideal job for anyone and it is a good opportunity to see other fields.
Here at Sydney Resumes we help you write and optimise your professional resume in order to make your way to the labour market easier. We also offer you top assistance so you can go prepared to your first interview.