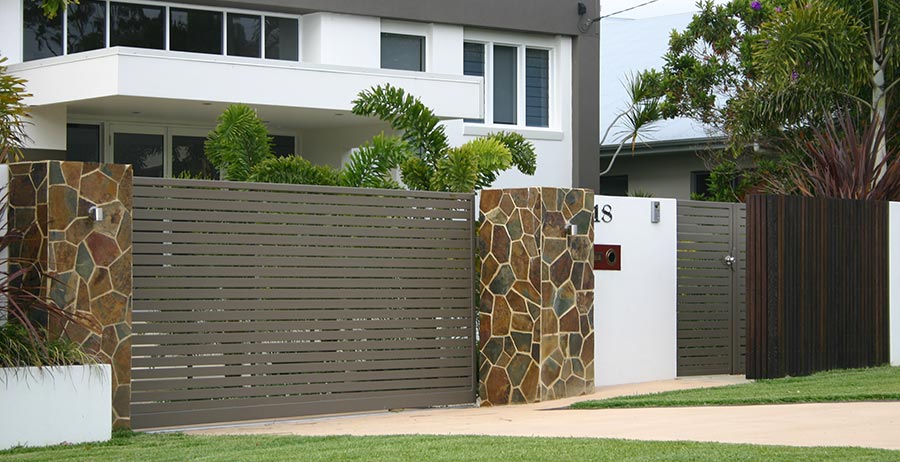 Go out of home. You run with the suitcases. You arrive at the airport and you wonder if you have left the kitchen light on, does it sound like? Closing your usual home before leaving on vacation cannot be something you leave for the last moment. Make a list and spend half an hour to check that everything is as it should be.
To make your task easier we give you 8 essential tips to protect your home while you are away, you will avoid theft and accidents and you will enjoy much more well-deserved rest.
In addition to these tips to close your home on vacation and avoid theft, remember that only you know if you have water leaks, if your windows do not close properly or if you must change the locks. So, get to work!
Keep in mind that if you want to make your house feel as safe as a closed circuit then what you need is an automatic gate that optimises the way you enter your house and the way you go out from it. Here at MDI you will find what you need to enjoy the luxury and comfort of domestic and commercial solutions.
8 tips to avoid theft and how to close the house in summer
That your house does not seem empty
It is no secret to anyone that robberies increase during the holiday season, since most homes are empty. Offer a good friend the possibility of moving to your home during your absence. If not, you can also ask him to pass from time to time to water the plants.
You can also ask a neighbour to pick up your mail and give you a phone number to call you in case of emergency.
Do not make your absence public
Avoid talking to people that your house will be alone for a few days, and do not post on social networks either! When you take photos on your trip, keep the geolocation option off. That way they will not know how far you are from home.
Disconnect the phone from home, or if you prefer, leave it at a low volume. You can also divert calls to your mobile so that it is not so obvious that you are not, especially during daylight hours.
Reinforce your locks
The first thing is to make sure that your lock works correctly; that is, it does not lock when the key is passed and it is not very old (old locks are easier to force than new locks). If you have recently lost the keys, it is best to change the entire piece directly by a double cylinder.
Review of windows and blinds
Make sure you close both the windows and the blinds very well. With this, in addition to protecting yourself from possible theft, you will prevent the entry of water, in case of rain or snow, and also prevent the access of insects or pests.
If you consider it necessary, install bars in key areas that are unprotected. That is recommended if you live in a low floor or on the first floor. And also, verify that you do not leave valuables or flashy electronic equipment that can be seen easily from the outside.
Alarm system
It is a good idea to install an alarm system with motion sensor before your trip (this last feature should be evaluated well if you are going to leave your pet at home).
If you already have it installed, do some security tests prior to your trip, and make sure it is in perfect condition, on and connected when you leave.
Water leaks
Close the water tap at the time of leaving home. If possible, hire a professional to verify possible leaks or leaks before leaving. And if it is necessary to repair something, it is best not to postpone it.
Connections and equipment
Turn off all electronic equipment and disconnect all cables from the plugs, even those with multiple inputs. Turn off the thermostat and, depending on the amount of time you are absent, also the fridge and the washing machine.
Use the safe
Despite fulfilling all these tips, it is advisable to keep the valuable items in a safe. For more security, sign up the serial number of the appliances to be able to recover them more easily in case of theft.
Additional security tips
One of the most common mistakes when closing the house on vacation is that the responsibilities are diluted among several members of the family and in the end it turns out that nobody has turned off the gas tap. That is why there must be a single person in charge who is responsible for:
Leave the light on at the external points of the house and activate the timer of the internal lights in the evenings or evenings, to give the impression that the house is not alone.
Close the gas tap
The heater must also be closed while you are on vacation.
Do not leave people working in your home in repairs or maintenance. Even if you are supervised by someone you trust, it is best to avoid taking risks.
Review that nothing is left on. Computers, televisions, dvd … Even if they are on standby they consume 10% of the energy.
Avoid uploading all the luggage to your vehicle on the street. Do it in the parking lot or, upload it in parts.
Check that the gates of the balcony or your terrace are well secured. You will avoid being blown by a wind blow.
Remember that here at MDI you will be able to find top quality equipment that provides you with the level of security and comfort of opening and closing gates and doors by clicking only one button. One of the leading providers of Australian-made technologically advanced solutions that ensure all your needs will be satisfied.