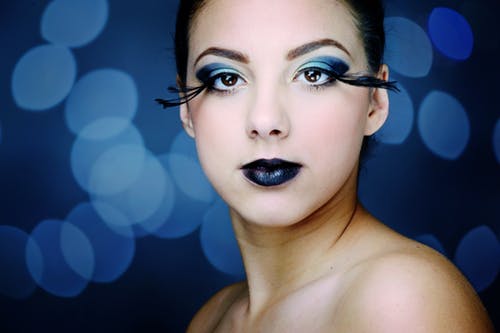 Most of the time, the part that we like most about another person is the eyes. And what better than having long lashes to make them look even better?
It is a fact that there are many factors such as genetics, age, medical conditions, infections, hormonal changes or even nutritional deficiencies that can affect the size and health of the eyelashes, but it is definitely possible to reverse it and get perfect eyelashes. The most important thing is to take care of them like any other part of the body, not forgetting them and keep in mind that after all they are fragile.
So that you do not suffer the fall of your eyelashes and make them longer and stronger, we present 5 home remedies, with products that you can find very easily so that you start applying today and your look is even more impressive than before. Remember you can purchase them here at Tigress Beauty.
Olive oil: Since always, olive oil has been known as a natural remedy to help hair grow. For this reason, it is ideal to help have long eyelashes. Olive oil contains high amounts of vitamin E and oleic acid that helps to give volume to the eyelashes, to keep them healthy and strong, and to maintain a dark colour. How to apply: To give volume and growth to your eyelashes with olive oil, pour a little oil into a cotton and apply it carefully on your lashes. Sleep with the olive oil and rinse it in the morning with warm water. Repeat the daily process for several weeks to notice results.
Vaseline: As already mentioned, vitamin E is ideal for growing eyelashes, and if you do not want to use olive oil, you can use Vaseline. Applying Vaseline regularly on the lashes will make them thicker and much stronger, helping them to not fall off. How to apply it: Use an old mascara brush that no longer has product and apply petroleum jelly on it. Pass it through your lashes, making sure that Vaseline covers each one well. Do it at night as a ritual and rinse them in the morning. Make sure you do it daily for several months to notice results.
Castor oil: Castor oil has many benefits, not only for eyelashes, but also for hair and eyebrows. It contains antibacterial and anti-inflammatory properties, which combined with the nutrients that make it, make it ideal for eyelashes to grow long and strong. It is also a natural source of omega 6 fats, proteins and vitamins that will cause the eyelashes to strengthen and grow dramatically. How to apply it: First of all, make sure that the castor oil that you buy or that you have at home is natural and free of hexane. Wash your eyes well before applying it so that its effect is more powerful and faster. Moisten with a couple of drops of castor oil a cotton and apply it carefully on the eyelashes from the root. Sleep with the oil and rinse it in the morning with warm water. Repeat the process several times a week to notice results.
Green tea: We have talked a lot about the benefits of green tea, and besides being incredibly good for health, it is also ideal to have long and strong lashes. Green tea has flavonoids, which among many things, contains high amounts of antioxidants, helping hair growth. How to use it: Get green tea leaves and soak them in warm water for several minutes until you notice that the water is painted. Wet a piece of cotton with green tea and apply it to your lashes. This will help the follicles to be cleaned, stimulating the growth of the eyelashes.
Aloe vera: Another ideal home remedy to achieve the growth of the eyelashes is aloe vera. Aloe vera has vitamins and nutrients that promote the growth of the eyelashes because it keeps them moist, also helping them to not fall. How to use it: Get an old mascara brush that has no colour and apply fresh aloe vera gel on it. Before going to sleep, apply it as if you were putting on mascara. Let it sit overnight and rinse it with warm water in the morning. To notice results, follow the daily routine for several months.
Extra tips for working on your lashes
Massage to the eyelid: It sounds strange but giving a massage to the eyelids is great to make the eyelashes grow. Gently and without hurting your eyes, do a massage near the eyelashes to increase blood circulation in the follicles, helping the nutrients reach them. This will help the eyelashes grow and prevent the eyelashes from thinning and falling out. Preferably, do the massage once a day or several times a week to notice results.
Vitamin supplements: Taking vitamin supplements is ideal for health. In addition, it can help you to make your eyelashes healthier. Vitamins B, D and E are ideal for eyelash growth and will keep them strong. On top of this, vitamin supplements will also stop them from falling down by using daily mascara and by carving their eyes.
Healthy diet: We have talked about this before and we will continue saying it: having a healthy diet is essential for our body to function well. But, did you know that it also helps that not only do not your eyelashes fall but that they also grow strong and healthy? Make sure to include apples, green vegetables, guavas, eggs, meat, fish and other proteins in your diet to increase the size of your eyelashes. The protein is ideal so that in addition to growing, they stay strong. You can also include beans and yogurt.
Take makeup and lashes off every night: Very important! One of the biggest mistakes we make and why we lose our eyelashes is not to peel off before going to sleep. A good make-up remover, whether in towels, cream or soap, is essential to keep them healthy. When you clean them, avoid being too hard with your eyes. Try to clean them gently and without force to prevent the eyelashes from falling off. This will protect them and help the home remedies to make them work better.
Vegan eyelashes such as the ones provided by Tigress Beauty will become your favourite option to complement any elegant outlook you choose. Contact us today!