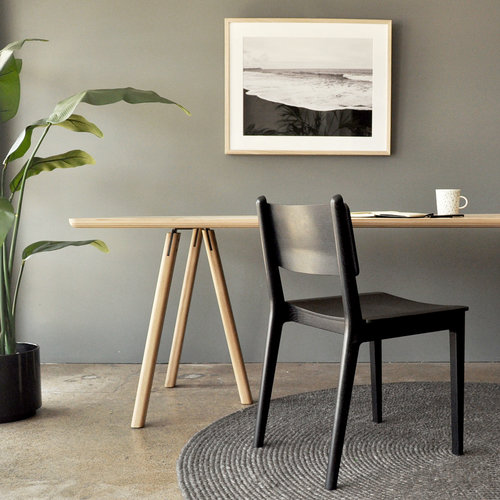 Whether you have purchased a new home or simply try to renovate your home, buying new furniture can be complicated. If you follow these tips that we give you right away, we assure you that this task will be much easier.
Buying new furniture for the house is undoubtedly an important aspect to create a space that reflects our style and makes us feel comfortable. But beyond choosing decoration combinations or a specific furniture design, are there some keys to choose wisely? Sure, there are keys, and here we tell you:
Before even going to a furniture store, take all the measurements of the spaces you need to furnish to be clear on the type of pieces you can buy. It will not do for you to fall in love with a specific piece of furniture or think about a voluminous style of furniture if the space does not lend itself to it.
Another detail that is essential is the functionality of the furniture: any furniture you buy for your home must adapt perfectly to the lifestyle and customs of those who inhabit it.
Once you have thought about all these aspects, it is time to go buy furniture. Here it is essential to opt for a furniture store that offers pieces adjusted to the style of decoration you prefer. Classic, minimalist, vintage furniture, antiques, each has its own style and to save time the best thing is to go directly to a place that can be adapted to your aesthetic requirements in an optimal way.
The decoration combinations are also an essential element when choosing the furniture of your house. You must choose a furniture that matches the colour of your walls, with the material of the floor and that helps create the style you want for your home according to your criteria.
Choosing Davis Furniture as your provider of beautiful pieces of furniture such as our Australian made dining tables with unique colours and textures is a great choice that will surely exceed your expectations.
Know the right measures
If you want to have new furniture for home, it is pertinent to know if you will be able to introduce them through the entrances that you have, for which it is necessary to measure doors or windows where you think they will be transported to the interior. It is a common mistake to fall in love with a certain type of furniture that can represent problems when introducing them into a home.
In addition to this, you have to know the measurements of the space where the furniture will be placed. Thus, it is convenient to have three things: 1) where the object will be conducted inside the home, 2) the measurements of the same object and 3) the dimensions of the space where it will be installed.
Consider the design style you want
Opting for a mix without order of furniture is something that has to be avoided. For this, it is recommended that a plan be made in advance to define all the aesthetic details that will be implemented (colours, materials, forms, etc.). You can inform yourself through the Internet to decide if you prefer, for example, wooden furniture or plastic or, also, know what colours are the most suitable for a certain room. All these details, in conclusion, will indicate an appropriate style for you, that is, do you prefer the minimalist, the traditional, the vintage or another of the various styles that are in the world of interior design?
Pay attention to the finish
To avoid unpleasant surprises regarding the state of the furniture that is purchased, it is best to always adopt these tips:
Always inspect the furniture to see if there are defects or imperfections and, also, to make sure that the characteristics of the finish (for example, brightness) indicate that everything is in good condition.
Check the bottom to check that all splices and accessories such as nails are properly placed.
Ask about the type of paint or material that has been used and know what care should be taken to preserve it.
If it is a piece of wood furniture, make sure that it will not splinter and, also, take care that it does not have tips that could be dangerous.
Always try to try the furniture
If you are buying a chair, you have to try it by sitting on it to imagine how it will feel and see where you intend to put it. In the same way, when looking for tables and chairs, it is necessary to see if they complement each other adequately, that is, if the chairs are comfortably arranged under the tables. Try to prune them in different positions considering the use they will have daily.
To make it easier for you to search and try, you can take a notebook with you to write down comments or evaluations about the furniture that is being examined. Always remember that it is good to take a little time to think carefully about the advantages and disadvantages of acquiring a certain object. Never hurry!
Vintage and antique pieces
In this other article we already explained the difference between vintage and antique furniture as well as indicating advice to buy this type of furniture. We will say here that these objects, which can be inherited as relics or purchased, have the property of making a decoration more personal and, therefore, intimate.
Quality, not quantity
Do not buy all one furniture at the same time. It may seem that this is the best way, however, the chances of you regretting such a decision are high, this is because it is always better to acquire them one by one or a couple at a time and, carefully, think of others that would be more appropriate.
In the same way, first find the most elementary. For example, if you are decorating a room, one of the most basic things you have to concentrate all your efforts on is the sofa, then, when you have everything fundamental, you can worry about more specific pieces of decoration.
Finally, always try to buy furniture that you really like. Never agree with something that you feel you do not like, since it is very important that you identify with the furniture of the home so that you always feel comfortable in it.
Davis Furniture is an excellent choice in the current market when looking for quality timbers for your house or building.