Technology and technological advancements have penetrated into the roofing industry. With a plethora of materials, machinery and roofing methodologies roofing companies have to adapt to trends and tendencies. Throughout this article, we will state the various roof types available, hinting positives and potential negatives for each one. Whether you are sceptical about roof restorations, buying or selling a home that requires roof repairs or seeking a new an alternative roofing configuration the choices might overwhelm at first glance. However, here at LMR we educate and assist our clients on their decisions providing the utmost professional and accurate guidance. Roofs provide more than just serve a practical purpose of protecting a house and its occupants from outside elements and nature's funny tricks. They play a pivotal role in defining the overall aesthetic and vibrancy of a house. Roofs can also provide additional living space, as well as make your home more energy efficient and weatherproof. All these factors have to be considered when looking into the types of roofs you have at your selection. Gable, Hip, Flat, Butterfly, Sawtooth and even Pyramid roofs are just a taste of the different styles available. With that in mind materials also play a vital role in ensuring that the roofing structure is made to perfection and will adhere to its capabilities. LMR is proud to announce that we utilise state of the art materials. Equipped with metal from BlueScope Steel, enriched with a plethora of profiles and colours that range from colorbond to zincalume; you can rest assured that LMR will blow you away with their immaculate finishing touch. Let's dive into the world of roofs, shall we?
Gable Roof
Firstly, we have the Gable roof. This is noticeably the most evident roof in neighbourhoods and residential areas. Also known as the peaked roof, gable roofs have a triangular structure and provide good water and snow drainage. The additional space they provide also allows space for attics and vaulted ceilings and more ventilation. Their simplistic design provides clients with equitable pricing solutions as well as the desired stability. On the other hand, gable roofs might be problematic in areas with dramatic weather conditions. If framework and supporting structures are not accurately placed, extreme weather conditions will cause materials to peel away and structures to deform from the gable roof. It is important that gable roofs are designed with accurate angle structure and precise supporting joints to ensure maximum functionality. Many variations of the gable roof are also available and support themselves in different ways these include the Side Gable, Crossed Gable, Front Gable and even the Dutch Gable.
Hip Roof
Following the gable roof, we stumble upon the Hip Roof. Their four slopes on all four sides render them more stable than gable roofs as we just saw. They are an excellent choice for any weather conditions and can maintain their full functionality as well as provide additional space to the home. On the contrary, Hip roofs are more expensive to construct and require more material to design efficiently. Efficiently being the key word here, if a Hip roof is not efficiently designed, minor issues will turn to major issues rapidly. Types of Hip roofs include Half Hipped and Cross Hipped. A tiny detail with Hip roofs is their inability to fully discharge water that may cause water to pool. Proper waterproofing is vital when it comes to Hip roofs.
Mansard roof
Continuing our journey for the optimal roof, we stumble upon the Mansard roof, aka the French roof. This is a four-sided roof with a double slope on each side that meets forming a low-pitched roof. The lower end is much steeper and the sides tend to be curved. These roofs offer an immense amount of living space. The extra space provided tops any other roofing configuration. Flexibility and future home additions are the positives of this roofing style and are relatively cheap designs. However, heavy snowfall and additional features could deem these roofs unreliable and expensive. There are a plethora of Mansard roof types that vary depending on taste. These include straight-angle, convex or concave. In addition, we have the Flat roof. As the name suggests, it's flat. However, there is a small pitch elevation to allow for water runoff and drainage. These roofs tend to accommodate commercial and industrials building and seldom are they installed on residential homes. Don't overlook the immense amount of space they provide, as you can transform your roof into an outdoor patio or garden. With flat roofs, you can also install solar panels for a more energy efficient and energy independent home. Although all this sounds amazing, flat roofs are prone to water pooling and leakage. Ongoing repairs and replacements will, in turn, cost more in the long run. Accurate installation is key for flat roofs, as you don't want to be paying for maintenance runs every two weeks!
Skillion Roof and Butterfly Roof
Finally, the last two roofs we will be examining are the Skillion roof and the Butterfly roof. Both with an immaculate aesthetic and breathtaking finish these roofs are glorious to look at. The former is also referred to as a lean-to roof. It is usually a single, sloping roof. Modernised homes tend to go with these roofs as they offer something refreshing and cost effective. Water and snow are not an issue as they easily run-off. However, if a roof pitch is too high it can result in ceiling deficiency and internal structure issues. On the other hand, the latter is a "V" shaped roof constructed of two pieces, which are at an angle. This is what resembles a butterfly's wings and provides beauty to any structure. This roof is eco-friendly, modern and enriches home designs. Due to the fact that the upper angle of the outer edges allows larger window installations, this provides the home with more natural light. Also, solar panels are easily incorporated into the design scheme of a butterfly roof. The downfalls of the butterfly roof are complexity related. The design of the roof makes it dear in price. Maintenance of a complex roof also comes at elevated pricing. Ensuring that the roof is working optimally, accurate waterproofing is required as well as efficient drainage systems that won't get clogged and cause leakage. If this does occur the pillars will weaken over time and without any substantial warning the roof could collapse.
<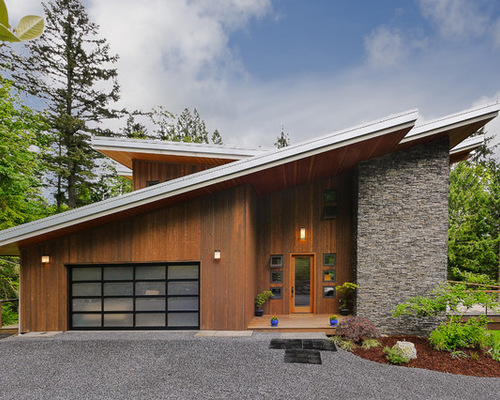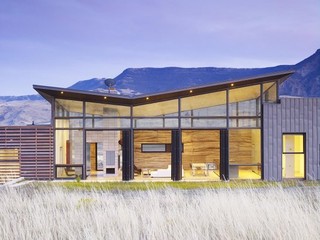 Lee Meehan Roofing (LMR)
Here at LMR, we provide our clients with guidance and educate them on the different roof configurations. With a strong and dedicated team of roof installation professionals, we administer state of the art roofing services in Brisbane and the Gold Coast. Our services include roof repairs, metal roofing, roof restoration and more. If you are seeking to build a new roof, restore and existing structure or have an enquiry about roofing in general – LMR is your number one contact.