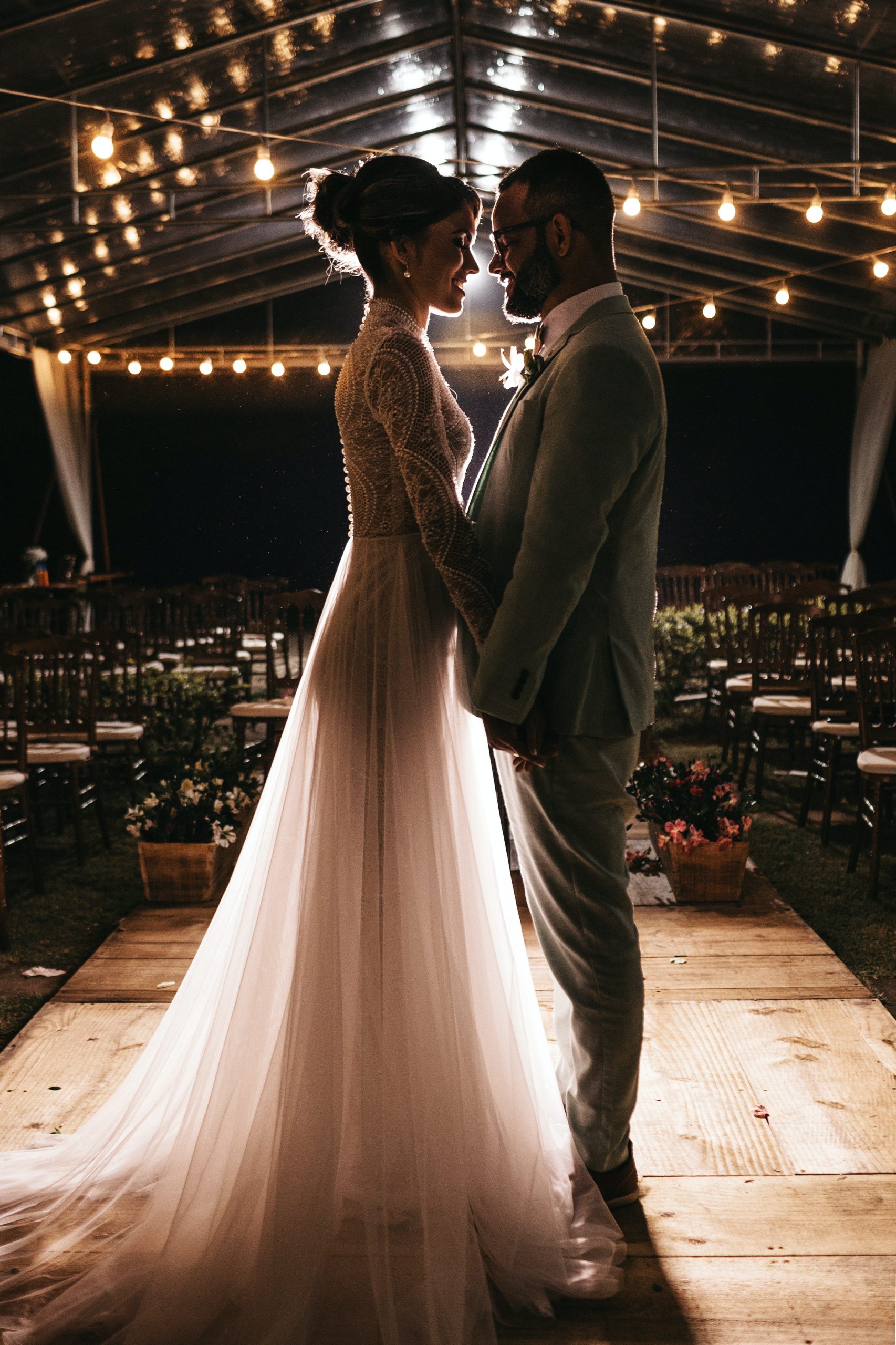 Although there are many people who prefer those "sober weddings" want to be irreverent, original and daring, but do not overdo it: you need to know how to plan a marriage of this style without looking like a piñata for adults or spending lots of money on nonsense on themed weddings.
Themed weddings stopped being fashionable long ago. They become a playful and original option for those who wish to marry with a party included, but also for those who want to get away from the old costumes of traditional marriages. Those who choose this trend, seek greater interactions with people, an event with its personal stamp from the invitation to reminders.
To marry all of the law under this concept, it takes much more than love and desire. Those women who want to plan their wedding memorably, need to put their hands in their pockets and more than anything else, find continuity in every themed detail.
Here at My Ideal Wedding we provide you with everything you need for a memorable weeding that will leave every one surprised. We will help you find the most adequate places in Australia for anything you look for when organising a memorable wedding, from bridesmaid dresses to makeup, wedding planning, cakes, decoration, flowers, photographers and anything you need to have a memorable day that will be one of the happiest memories in your entire lifetime.
Costume wedding party? It's not bad that you want to theme your wedding in the best style of a Halloween party, everyone wearing a costume. But do not turn it into a piñata for children. You must choose a specific theme: a historical event, a city of the world, a character, a television program; you are the one who knows what you want to express with the decoration, be it a special message, the way of being of the couple, your tastes, etc. Keep in mind that in that case the expenses also go to the pocket of the guests so you better keep that in mind and do not ask for more than what you think they can afford.
Look for practical accessories: If you want gifts, do not give your guests the burden of having to finance expensive costumes. The correct choice is that the accessories can be according to the theme. At each table, under the chairs or upon the arrival of the guests, put a kit of accessories that must be worn throughout the party. You can buy them wholesale, you will not bother them with previous purchases and you have the option of having a different accessory for each moment of the event.
Decoration or small details: Contrary to what is believed, the strength of themed weddings is given by the simple brush strokes that begin with the invitation cards. A setting and decorative element according to the theme are essential for the event to have aesthetic beauty and recall, but to really integrate wedding-guests-theme and people "get into the story", there are other mechanisms.
Make cards that give the theme of the party from the beginning. Use different formats such as videos, multimedia, photographs or some characteristic object. Without so much calligraphy ornament or envelopes, you can put a piece of paper with the event's data inside the object you chose. Give away souvenirs that are useful for guests or that are not easily damaged. Another commemorative detail is the legends written on the tables, in the glasses of the cocktail, in the dishes of the food. You can quote your favourite author, memorable phrases that go according to the theme.
Reading the surprise votes: The words of the groom and the bride are thing that can add another personalised touch to the wedding. Choose a medium different from paper and pencil like a photograph of the two or a representative element of the couple.
A video: Prepare an audio-visual production for half the party. A thematic wedding has an explanation and an end. Manifest it in a funny and creative way through a video that is projected in the middle of the meeting. The video can also be an opening for the beginning of the rumba, the farewell of the couple or the raffle of the bouquet and the league.
The essence is in the theme: Do not start recharging the decoration. Some options are vintage style wedding, beach wedding, country style wedding, native wedding, hippie wedding, Hawaiian wedding, eco-romantic wedding, wedding in the moonlight, wedding Valentine, Mexican wedding, tropical wedding, Gothic wedding, Wedding of the 80s, wedding in a bar and even zombie weddings, favourite in countries like the United States.
Everyone to dance! Music should not be missing from any time of party, either themed or not. Otherwise, people will get bored in less than what a rooster sings. Choose groups or different eras for each moment of the event: a round with a rock band, another with a saxophonist, another with a local music group and follow the account. If you want variety, the secret is in groups that interpret everything and make the guests interact; do not even think about putting a CD or DJ that mixes music all night long. It would be the same as going to the living room of your house and placing a crossover station.
Weddings in and weddings out
In: Bar for drinks and cocktails. The fashion of having a bartender who prepares different types of drinks according to the taste of each person is imposed.
Out: Deal only two kinds of drink: whiskey and the typical oldie cocktail.
In: Invitations made by the couple. A voice recording, an interactive video on CD, a card written by themselves and packed in a bottle with ribbons and flowers, anyway. The good thing is that you can use recycled elements.
In: Little food and tickets: Do not serve 3 types of meat so everyone is happy. Use fruit salads with bright colours, acid dressings and meats with very aromatised and natural sauces, such as rosemary and mint. Something light, in small portions and in several presentations.
Out: Do not pretend to leave your guests full of food or they will be sitting at the table for half the night.
Here at My Ideal Wedding you will find an excellent virtual assistant to keep everything in order for your wedding.