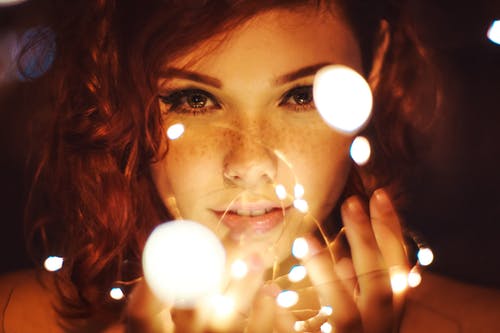 The beauty industry has been a source of animal abuse due to the use of rabbits, mice and monkeys to test cosmetic products and know their possible results. Luckily, more and more companies are moving away from these traditional procedures and are committed to a free production of animal suffering.
That's why labels like 'organic', 'vegan', 'ecological' or 'cruelty free' appear frequently in makeup containers and facial care products. But which of these characteristics is truly respectful of animals?
A lot of cosmetic materials have been banned from many countries around the world, today we will tell you the truth about this industry and also remind you that there is an option that does not contain any materials from animals.
Vegan eyelashes such as the ones provided by Tigress Beauty will become your favourite option to complement any elegant outlook you choose. Contact us today!
1) Repeated dose toxicity: Rabbits or rats are forced to ingest or inhale cosmetic ingredients, or the ingredient is applied to their shaved skin, every day for 28 or 90 days. Then they are dead. This test includes the "skin sensitization" (guinea pigs with their shaved skin that are exposed to the substance, or through the ears of rats to see the allergic reactions, then they are exterminated); or the carcinogenicity tests (rats fed for two years with the substances to see if they produce cancer, then they are killed for their analysis).
2) Reproductive toxicity: pregnant rabbits or rats are forced to ingest substances and then killed to assess the toxicity of their foetuses.
3) Toxicokinetic: Rabbits or rats are forced to ingest the substance and then are killed to examine their organs and see how it is distributed in their bodies.
What kind of experiments are used to test cosmetics?
In cosmetic research, painful experiments are carried out on hundreds of thousands of animals every year, including rabbits, guinea pigs, rats, mice. These tests include irritation of the skin or eyes, skin sensitization (causing allergies), toxicity (poisoning), mutagenicity (genetic damage), teratogenicity (birth defects), carcinogenicity (causing cancer), embryonic or foetal genetic damage, Toxicokinetic (to study the absorption, metabolization, distribution and excretion of chemical substances).
What are the alternatives to animal tests? Are not required by law?
Cosmetic tests with animals are not specifically required by law. To promote a product must be shown to be safe, and that can be done using validated tests and methods that do not use animals, and using combinations of existing ingredients that are safe for use in humans.
It has been estimated that there are about 15,000 ingredients that have already been tested and declared safe. More and more companies that avoid cruelty to animals are refusing to test their products and still produce safe, effective and high-quality products.
How can I choose cruelty free products?
It's very easy: buy the products of the brands that appear on this page and that have the logo 'cruelty free' (the one in the image). Every time you see this logo, you can be absolutely sure that the final product has not been tested on animals, that the ingredients of the cosmetic have not been tested on animals and that the manufacturer renews its commitment every year to be "cruelty free" "after a complete audit.
What does a company say "we do not experience in animals" or "we do not approve experimentation in animals"?
That the company does not test animals, but that it does not prove that the ingredients of its products have been tested on animals.
Some figures of cosmetic experimentation in Europe and the world
According to the latest available statistics, more than 12 million animals are used in EU research each year. This equates to 137 animals suffering cruel and painful experiments every 10 minutes.
The 27 countries of the EU reported in 2008 the use of: 24,199 dogs, 312,681 rabbits, 649,183 birds, 10,449 monkeys.
Recent research from the British Union Against Vivisection (BUAV) and the Dr. Hadwen Trust suggest that more than 115 million vertebrates could be used in experimentation around the world each year. It is estimated that the ten countries that most use animals in experiments are the United States, Japan, China, Australia, France, Canada, the United Kingdom, Germany, Taiwan and Brazil.
In Europe, only France, the United Kingdom and Germany use more than 55% of the total number of animals used throughout Europe.
Some 56% of the "old world" monkeys (such as macaques) used in experiments are still imported for research within the European Union.
Compared to the latest 2005 EU statistics, the number of animals used in the experimentation has increased considerably: in Spain more than 51%, in Estonia (more than 610%), Ireland (more than 197%), Austria (more of 32%) and Portugal (more than 22%).
Why does animal testing still exist?
For most of the companies that are not Cruelty Free (cruelty free) they do not have as a priority to carry out these investigations to find processes without animal testing.
Cruelty Free companies work because they choose to use ingredients from a vast list of possibilities already approved for use in humans to make cosmetics without causing harm to other species. One of the solutions, currently in research, is the 3D impressions of human cells that can replace 100% tests with other species having more accurate results on human effects.
In countries such as the United States and the United Kingdom, animal tests for ingredients and final products of the cosmetics industry have already been banned. However, what many companies do is ask other companies to perform the tests and they get the results. It is important to make sure before believing what the companies declare themselves that they not only say they are Cruelty Free but that they also have some certification; the best known is by Leaping Bunny or Humane Society International.
Vegan eyelashes such as the one provided by Tigress Beauty will become your favourite option to complement any elegant outlook you choose. Contact us today!