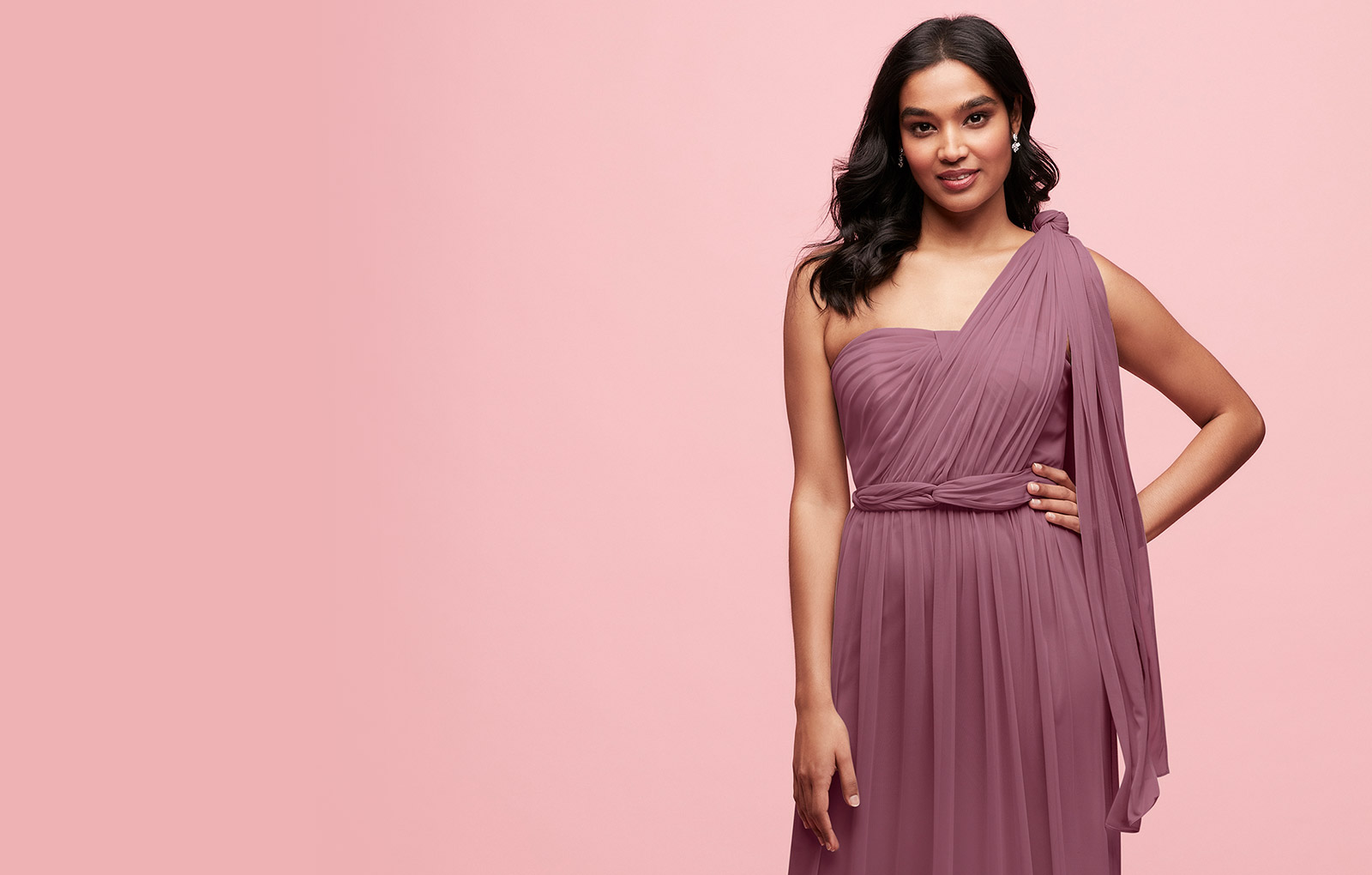 In today's day and age women are constantly spending ridiculous amounts of money on clothing, half of which will not be worn and the other half not properly accommodating the rest of the pieces selected. The struggle to mix and match outfits for the morning is a tiring ordeal and wouldn't life be so much easier if a single dress could mould itself into different styles, appearances and even be worn for various occasions? Lucy and Loo have developed and are the pioneers of the convertible dress! With over 50 ways of wrapping our dresses, you are set for a wedding, a special function or even a light Sunday afternoon. Life tends to get complicated, however with our guidance we will assist you in selecting your ideal colour tones, all you need to provide us is your size and life exerts its simplicity once again. The Lucy and Loo convertible dress is an item every woman should have in her wardrobe.
Make the most of your clothing budget by buying one dress and wearing it with different ways and styles throughout the years. With a convertible dress from Lucy and Loo, you have many looks available to wear and switch around. You won't have to break the bank with every purchase you make. You'll get a lot of use out of our convertible dress making it a wise investment. You also have many options as to how to wear your hair and which accessories to carry. The fabric utilised for our convertible dresses is designed to last a lifetime and can be easily washed at home; no more dry cleaning! Here at Lucy and Loo, we are advocates on the convertible dress, as its versatility is amazing, and the results are stunning.
Another positive aspect of our convertible dress Australia is that You don't need to have a specific body shape to pull off this look. Due to the fact that the dress can be tied different ways, you can wear it as loose or form-fitting as you want. A Convertible dress from Lucy and Loo looks beautiful on every woman who choose to wear it. That's one of the reasons why it remains a bestseller. Women love to feel good in the clothing they wear. Additionally, let's not forget the vibrant colour scheme that we offer. If you're going to an event where a specific colour of dress is requested, you'll be able to find an option that meets your needs. If there is a colour that you feel looks best on you, buy a dress in that colour. You'll be more likely to wear it regularly if it's the right shade for your skin tone. We ensure that seasonal colour schemes are followed with a touch of excellence from our leading designers.
We also thought of functionality with our convertible dress, hence why the choice of fabric and design aims for comfort as well as aesthetics. If you are going to have to wear the dress for hours on end, it might as well feel good, right? This is especially true if you're doing various activities throughout the afternoon or evening. You want a dress that can handle eating, dancing, and mingling with others at the event. Comfort is a synonym with our expertly designed convertible dress Australia. Ladies, don't break the bank even for your big day! There's no need to spend a fortune on bespoke bridesmaid dresses for your bridal party. Lucy and Loo's convertible bridesmaid dresses are affordable and completely customisable for each of your bridesmaid's individual styles and shapes. With our ever-expanding range of colours, it's only a matter of time before you find your perfect shade.
With extensive experience in the industry and dress manufacturing procedures, our team here at Lucy and Loo have honed their skills and administer meticulous convertible dresses throughout Australia that are tailored to suit your specifications and taste. We endeavour to continuously strive for greatness and manufacture high-quality dresses that span from multiway dresses, evening dresses, formal dresses and even specialised bridesmaid dresses. We utilse only the finest and durable Italian microfiber material to ensure that your dress is tailored to perfection. Meticulous is synonym to Lucy and Loo and we are delighted to be Australian owned and operated.
If you are seeking a reliable dress that can be worn in all circumstances, events and areas that won't cost a fortune; you've hit the jackpot. Browse our online marketplace to get a taste of our dresses, alternatively contact us directly to discuss sizing and fitting. Lucy and Loo pride themselves on exceptional customer service and ensure you will be amazed with our dress selections.