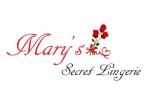 We usually like to mix things and keep it interesting for many different reasons, but how many of us actually let ourselves indulge in some play and spice things up with our significant other? Most people can be a little shy when it comes to expressing to their partner what they really want, or who they really want to be in the bedroom because they might feel embarrassed or even scared that they will be judged. However, as popular and mainstream information readily available to us today, playtime in the bedroom is definitely taking the world by storm in a much more open and accepted manner. This has also been due to some of the movies that were hits at the box office such as 50 Shades of Grey, thus playtime and roleplay in the bedroom is now emerging to be more and more popular and less and less taboo socially.
Playtime reignites interactions and relationships.
It is no secret that having fun in the bedroom can easily steam things up between you and your significant other. However, especially if you are in a relationship, things can start becoming "routine" and even "robotic" if there is no change up during intimate moments. A great way to ramp up the desire can be through starting off simple, which could be something like discussing your desires together with your partner. Keeping things exciting can also bring back the spark in a bland relationship, and can even leave you wanting more which can also lead to improvement of relationship quality as a whole.
Boost your confidence and self-esteem.
All work and no play can usually leave many of us feeling highly comfortable, and let's face it, we all know we need to leave our comfort zone at one time or another. Trying something different in the bedroom can actually be a great way to make yourself feel much more confident in your skin and open to new and exciting ideas that your partner also enjoys. This new found confidence and self-esteem can radiate into other parts of your life, who doesn't want that?
Through enhancing the relationship, connection also grows.
Spending private and intimate moments with your loved one is a fundamental part of any relationship, which is why through enjoying playtime by exploring different avenues the connection between you and your partner can strengthen and grow. This is especially important in building trust within a relationship, as being creative during playtime involves high levels of trust to be able to enjoy it to the fullest and actually share a new and fulfilling experience together.
Check out our latest play range and explore a new and more exciting version of you when you visit https://maryslingerieonline.com.au/accessories/play/. Made using only the highest quality materials and fabrics, our entire selection of lingerie and accessories will leave you wanting more without having to compromise your budget. Take your first step into an unforgettable journey with Mary's Secret Boutique with our show-stopping designs.