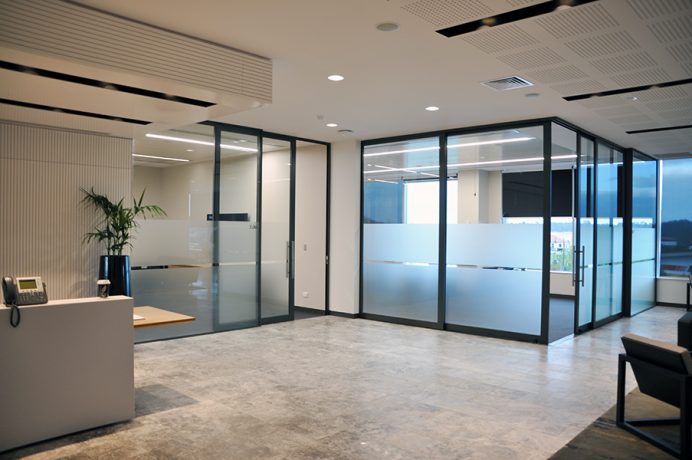 Keeping the home and its workplace in perfect cleaning conditions is essential for a healthy life, both physical and psychic, since the benefits of a neat place are very numerous and affect the emotional life of the individual more than we think, both in the internal relations of well-being and in the way of relating to others.
Cleanliness in the work environment is of the utmost importance. Keeping work areas clean provides greater productivity, a considerable reduction of accidents, greater comfort for the worker and a better image to the client. The employee must have as a rule the maintenance of his clean and tidy area and dedicate the last moments of his day to that work.
The hiring of a cleaning company that is dedicated to the cleaning of offices, and the rest of the facilities of a company, should be used in such a way that it is considered a support to the worker, a way to complete and deepen the cleaning tasks that the employee performs daily. Here at Clean & Clean you will find a team of professionals dedicated to leave your place completely spotless after a deep cleaning.
The prevention and maintenance of buildings is of vital importance, since it means the conservation and care of the facilities, so that they can last for much longer.
However, there are other reasons that also highlight the importance of good building maintenance and that is related to the health and tranquillity of the people who work in these enclosures. Let's know these reasons.
Maintenance is health
A building that is not clean makes possible the proliferation of insect and rodent pests, which are disease transmitters. Dirt also causes an increase in bacteria and microorganisms that can infect cooling and heating systems, causing allergies and other conditions.
Maintenance is business continuity
The lack of cleaning and review of the facilities in a building can cause breakdowns in machinery or equipment, with the risk of stopping productive or commercial activities carried out in them.
Maintenance is security
The lack of control and revisions can reduce the security in the facilities, even, they can become dangerous in its use. This can generate complaints or even lawsuits.
Maintenance is positive image
The aesthetics of a building can speak well or badly about the owners or companies that have their offices there. You have to keep in mind that "everything comes in sight." A good image will have a positive impact on your company's brand.
Maintenance is a good investment
A budget dedicated to building maintenance will avoid unexpected surprises, which can be expensive. That way, you will save on major repairs or spare parts. Even maintenance tasks are often necessary to have insurance coverage.
It is important to know that, if the control and maintenance tasks are not carried out correctly, the life of the building can be considerably shortened. Through permanent prevention, the proper functioning of these business premises can be guaranteed.
Both in a community of neighbors, as in a company, in a building under construction or semi abandoned, cleaning is one of the most important points, especially for two reasons: health problems and physical appearance, that is, presence.
You have to be aware that when you live or work in a community, you must respect and abide by a series of rules so that with the collaboration of all you can keep your community or your company clean.
Cleaning tips
Keeping the doors closed and having a doormat will help the dust not seep into our home or office. When an owner carries out a private work, the dirt that his work has caused must be held responsible. Every owner who has an animal must be careful and in case his pet gets dirty, he must be responsible.
In the case of having a common garage, it is important that at least once a year disinfection and pest extermination work be carried out, in addition to cleaning with scrubbing machines and specific products to be able to remove dirt related to the use of vehicles.
If your community has a swimming pool, maintenance and cleaning should be extreme. Pools need to be thoroughly cleaned before being filled, and it is important that they neither eat nor drink inside the pool.
Regarding garbage, it is advisable to avoid odours and infections that use the specific site enabled by the community to deposit garbage bags.
Eliminate the unnecessary things tand classify the useful ones
The first thing that we must do is to estimate in an objective way the elements that are really necessary for the operations that we are going to carry out, withdrawing from the work environment, and if necessary, eliminating the unnecessary elements.
The next step will be to classify the elements that we have considered necessary according to their degree of need. For this we can use the frequency and quantity parameters.
– The frequency will allow us to store what is used sporadically outside the work area
– The quantity of necessary elements will allow us to remove excess material from the work environment
At this stage it is important to implement a procedure for organising the necessary elements for daily work, for which we will consider two phases: decision of the most appropriate locations and identification of the locations.
The most appropriate location will be chosen based on its functionality, speed of location and speed of return to its position of origin. We will also take into account aspects such as the frequency and sequence of their use, avoiding unnecessary movements and displacements.
Once we have decided on the best locations, we need to identify them clearly. This will allow us to define the workspaces of the traffic lanes and the storage areas
When you select Clean & Clean you are making an accurate choice by selecting a business that knows the most effective standards and only uses premium products to make sure the result is an impeccable carpet that looks well.