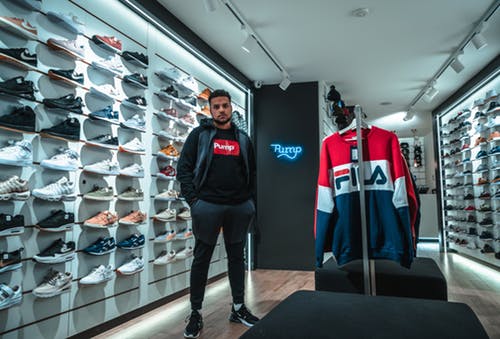 Sportswear has undergone tremendous evolution over time. We could divide these changes between the different decades of the 20th century until today, since before that, not even 'sports fashion' was contemplated as such.
However, it is not an isolated evolution, it has been diminishing just like street clothes depending on society, its customs and, especially, on the conception of men and women within society itself. You can think, what will an ideology have to do with sportswear? The truth is that it has a lot of relationship.
A few decades ago, the woman's conception was that of a person who should be at home, work as a housewife and take care of children and husbands. On the contrary, men were responsible for working outside the home and keeping a salary every month. However, women had to dress much more demurely than we are used to, sober and appropriate to the tastes of her husband. And in sportswear it was no different.
Therefore, any designer or clothing brand that is dedicated to this field, must necessarily understand at what time the society is and what trends are in force to know which is the most appropriate sportswear.
Here at EVO Sportswear we design and develop the excellent sport clothing personalised according to your needs.
Entering the subject, here are the evolution of sportswear from the 20th century to the present:
Decades 1920 – 1950
Did you know that the first short tennis skirt was worn by a woman in 1922? And that the first female shorts did not arrive until a decade later? But not the short clothes we know today, but they had to wear underwear to avoid transparencies, socks or high socks and even a hat. And yes, fight with the discomfort of falling constantly.
It is also true that sport was not common among women, since its feminine part was enhanced more. On the men's side, the clothes were simple and had to cover the entire body as a requirement.
1950s – 1960s
A great change is underway at this time: new textiles such as nylon and other synthetic fibres appear. This fact helps sportswear not only be limited to the military, but specialises more according to the sport, although it is still quite limited to professional athletes.
Casual sportswear also appears as we know it today, such as the sneakers for everyday life, and the length of the pants and upper parts is cut.
1960s – 1970s
Another revolution comes to improve the sports fashion of the moment: the appearance of fitness. More popular among women, this sport allows you to wear tight leggings, bright colours, tights and flattering straps. As for men, more and more specialised sportswear is still used and the popularisation of cotton and wool begins.
From the beginning of S.XXI until today
Since the 2000s, it is increasingly important to choose the right clothes for sports, whether in the gym or any other specialised. It also starts to wear some clothes or others depending on the sport that is practiced, which means that the clothes are becoming more technical and have their own characteristics.
The lightest, most comfortable and fashionable clothes appear. Professional athletes and fans look at things that seem obvious to us today such as breathability, moisture resistance, support or other characteristics. Similarly, underwear also becomes important and specialised clothes are born to practice sports.
In the current era, we have reached a point where so many things have been invented that fashion is cyclical. All designers rescue trends from a few years ago, garments that we separated in our closet believing they were past, to adapt them to today's society and put them back on the market. This fact occurs both in street clothes, as in sportswear and in any other fashion that comes to mind.
The story today is another. Fit life, going to the gym and eating healthy is all the rage, so much that even street clothing brands have begun to design sportswear. In addition, for day to day many people choose comfort and usability rather than elegance and grooming. With all this, sportswear has also become street clothes.
And we can explain it with many examples: hoodies that we use every day, sports shirts for day to day, leggings combined with other garments and what is more, sports shoes to create a casual but ground-breaking look.
Focusing properly in the gym, a fashion has also been created around the fashion of going to the gym, regardless of the redundancy. Sports such as CrossFit or directed classes have turned solo sports into exercises to share with the rest of the group. It is not uncommon, therefore, to see entire classes that have personalised t-shirts to identify themselves or friends who have designed their own gym sportswear.
All this, not to mention team sports. Football, basketball, handball, water polo or any other that comes to mind needs an exact clothing for all members. While a few years ago athletes were content to wear advertising shirt and sweatpants, today teams invest in a personalised kit that makes them feel part of a whole.
Let us give thanks for not having to continue training with a hat on the head or with socks, but we also pray that the sports fashion that will come will not lead us to wear jeans or coats to train. And with designers and fashions, you never know what can happen.
Personalised sportswear with Evo Sportswear
Thanks to our years of experience in the custom t-shirt printing industry, we can offer a service that meets the needs of companies of all sizes.
Evo Sportswear customisation services are perfect for companies that need custom uniforms, public relations agencies that need t-shirts for events, or public relations agencies in search of textile merchandising.
From the moment you contact or ask for a quote, one of our printing experts will answer all your questions and find efficient solutions for your project. Our mission is to help you reach your goals.
Our services extend throughout the Australian territory. Whether you are looking for personalised t-shirts in Melbourne or personalised t-shirts in New South Wales we will deliver you in the shortest possible time since we have flexible delivery services that can adapt to most of the times. Printing t-shirts has never been so easy!