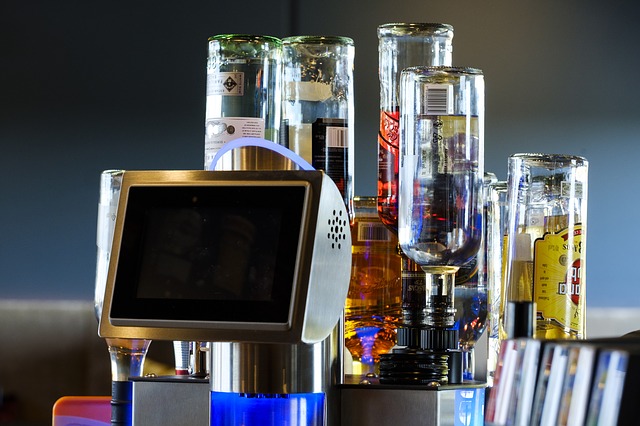 Remember that here at Snow Flow you will not only find a top-quality frozen cocktail and juice machine for hire in Melbourne, you will also find a wide range of different types of equipment you can use for your party or event and make them a memorable time for your guests and for yourself.
Cucumber caipiroska
Surely the name of this cocktail for parties sounds familiar to you, right? The "caipiroska" is a drink that comes from the Caipirinha of Brazil. However, instead of taking it with cachaça, we will do it with vodka.
This variant of the Caipirinha has many forms, but this time we will show you one of the easy to make cucumber ideas, quite original.
Ingredients
45ml vodka
¼ cucumber, sliced
30ml of natural syrup (sweetener)
1 lemon cut into slices
2 or 3 ice cubes
Preparation
In a glass, add the ice, the cucumber slices and then the vodka.
Next, add the natural syrup and a little water if you think the flavor is going to be very strong.
Decorate the glass with lemon or cucumber slices. You can also dip the rim of the glass with the lemon.
Daiquiri
The Daiquiri is one of the best known and ordered cocktails, but do you really know where it comes from? Its origin is in Santiago de Cuba, where a miner, for lack of gin, prepared his guests a drink with Cuban rum, sugar and lemon juice.
This drink with alcohol became popular as "Daiquiri" in the name of the beach that was next to the mines where he worked. It spread throughout Havana and Florida and from there to the rest of the world with the popularity with which it is known today.
There are many variants of the Daiquiri with different flavors: strawberry, mango, banana… This time you will learn how to make traditional cocktails with the original Daiquiri recipe.
Ingredients
50ml white rum
25ml lime juice
2 or 3 ices
1 spoon of sugar
Preparation
Add in your blender the juice (if it is freshly squeezed better), the sugar and the rum.
Also add 2 or 3 large ice cubes.
Let the blender crush everything until it has a slightly softer texture than the granita.
Negroni cocktail
This cocktail has a history well known to those passionate about these drinks. It emerged in Florence in the 1920s in a café where aristocrats and famous people from both the arts and other disciplines met.
A count, named Camillo Negroni, was tired of always having the same drink (an American cocktail). That is why he asked the local bartender to substitute gin for soda and decorate it with a slice of orange and not lemon.
Ingredients
20ml sweet red vermouth
20ml of gin
20ml of Campari
Ice
Preparation
In a low, wide glass, place 2 or 3 ice cubes.
Add the gin, vermouth and campari.
Stir a lot with a
If you want, decorate the glass with an orange slice and enjoy your cocktail.
Red berry gin and tonic
Gin and tonic is one of those alcoholic beverages that is very quick to prepare and a basic when ordering in discos and pubs. The classic gin and tonic dates back to the late 19th and early 20th centuries thanks to a British officer celebrating a military victory.
However, over time variants of this drink have appeared and one of them is that of red fruits. They give it a much sweeter and different flavor than the classic one. Do you want to know what it is?
Ingredients
50ml gin
1 bottle of tonic
2 blackberries
2 raspberries
Preparation
Put 2 or 3 ice cubes in a glass and add the gin.
Add the tonic and red berries. You can squeeze a bit of lime to give it a touch of different flavor.
Now you can enjoy a cocktail for parties, easy and cheap.
San Francisco
This is a non-alcoholic cocktail well known worldwide. Its colors make allegory to the sunsets in the emblematic city of San Francisco.
Ingredients
Ice
20ml orange juice
20ml lemon juice
20ml pineapple juice
20ml peach juice
15ml of grenadine juice
Sugar
1 slice of lemon or orange
Preparation
To prepare it, you must previously frost the rim of the glass with grenadine and sugar.
Put the juices in the blender together with the grenadine and give it a slight twist.
Pour the liquid into a tall glass with ice and to finish, decorate with a slice of lemon or orange.
Daisy flower
It is one of the favorite cocktails of the common public and has Mexican origin. It is super easy to make and it pays a lot.
Ingredients
350 grams of ice cubes
100 grams of sugar
100 grams of white tequila
40 grams of Cointreau
2 lemons without rinds or seed
Preparation
Add the tequila in the blender and add the Cointreau along with the lemons and sugar.
Mix for 20 seconds.
Now add the ice and mix again for a minute. Ready.
Fill the glasses and enjoy.
There are several types of this cocktail, margarita with rum, sunrise, strawberry, and alcohol-free.
Fruit cocktail
This is a refreshing cocktail that can be taken at any time of the day, you can take it with or without alcohol, using the fruits of your choice.
Ingredients
Natural pineapple juice
Natural orange juice
Soda Grenadine
Ice cubes and orange peel
Vodka or white rum to taste
Preparation
Pour the juices of the chosen fruits into the glass of a blender, add the ice cubes, give a quick twist to the mixture.
Now add the soda and the grenadine, mixing again.
Pour the liquid into a glass and decorate with orange peel.
Cosmopolitan
A classic cocktail with glamor and very drunk in the upper echelons of society. It was created in the United States and has become popular worldwide.
Ingredients
Ice
45ml of Vodka
Cointreau 15ml
A shot of cranberry juice
10 ml lemon or lime juice
Orange peel to decorate
Preparation
Spread the glass with lemon and salt.
Put the ice, vodka, Cointreau, lemon juice, a little blueberry juice and mixes in the shaker or blender for 30 seconds.
Pour the drink into a glass and decorate with lemon peel.
Here at Snow Flow you will find the slushie machines for sale you are looking for, but you can also find a commercial slushy machine for rental to make your slushie mix and make sure your guests enjoy it.