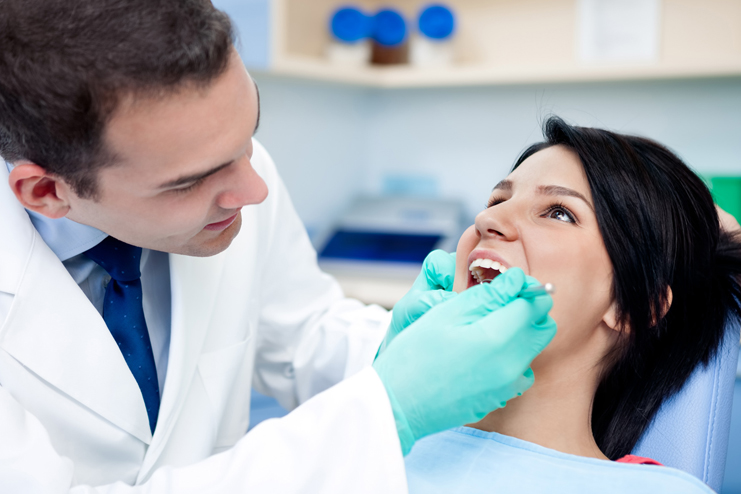 In this note we will talk about physiotherapy, a technique that works in patients whose condition can no longer be treated with medications or surgical operations. Thanks to physiotherapy people can recover mobility in parts of the body where they had lost it due to some blow, trauma, injury or accident.
In Parkwood Green Medical we have the physiotherapy service, and of course, the specialised medical team to perform it based on the needs of the patients, and also taking into account what led the patient to have the condition.
In order to offer a good service, we take into account how difficult it can be for the patient and his family to go through this process. Although many conditions are difficult to treat, the goal of physiotherapy is that as far as possible, people can recover or improve their quality of life and perform those activities they like so much.
Through physiotherapy it is that many patients get to do things that they never imagined were capable of, and although sometimes the process becomes slow, it requires not only the positivism and the disposition of the patient, but also the support of Family and friends, and of course, from a professional medical team that has the experience and proper preparation. In addition to vocation, since this is elementary to do a good job and achieve empathy with patients and that they cooperate and have a good attitude towards the process, especially those who must remain with the therapies for long periods of time. We remind you that in Parkwood Green Medical we have the best group of physiotherapists, who are highly committed to their work.
This therapy covers three important points that we will talk about.
Prevention. Here physiotherapists ensure that patients with some special condition do not get sick or get worse, this in order not to present any more serious or difficult to treat. Remember that prevention is always better than cure.
Treatment. Physiotherapists are also in charge of offering the patient medical treatment to help make rehabilitation therapies more effective and recovery faster, but of course, this will depend on the patient's condition, since not all conditions are the same, also Each fall and accident has its complexities and must be treated in a personalized way and with a previous study of the case to understand the injury and know what is the best treatment for the patient and determine if after receiving it he will need the attention of a physiotherapist.
Rehabilitation. When a certain disease, whether congenital or not, or a condition due to a fall or accident is already suffered, the sessions must inevitably be taken with the physiotherapist indicated by the doctor, since these will be vital in the recovery of the patient, for what we recommend to the patients and their families that they do not skip any sessions, and that the patients follow the exercises and the indications of the team and medical personnel to the letter. Rehabilitation sessions are aimed at avoiding the consequences that the injuries could leave, so it is important to be treated in a timely manner. This part of physical therapy can also be accompanied by massages in areas of the body that are being affected by an injury or illness.
It has been scientifically proven that this therapy is very effective in this type of patients, and that it really helps them to regain control of parts of the body that were damaged or that suffered a significant injury. Therefore, each session with the physiotherapist must be taken with the importance and due seriousness, since this is essential so that the physiotherapist can do a good job, but for this, it is essential that the patient does not lose sight of the fact that although the process can be long and sometimes even tedious, they are carried out by medical indications and with the sole purpose of having a full regularisation.
We have physiotherapists, who not only have the preparation and knowledge to carry out their work satisfactorily, but they are also highly committed to the health and recovery of each of their patients.
Some of the therapies that physiotherapists carry out use factors such as heat or cold so that they work and are suitable for the patient and his condition. In the same way, each and every one of the exercises they use in their patients are basic and indispensable so that the affected person can recover the lost mobility of any of its members, which is essential so that he can eventually return to his activities.
We want you to know that in Parkwood Green Medical we study each case with time and relevant studies before prescribing treatment or rehabilitation to the patient. In our centre you will receive the treatment and attention you deserve, since our entire team is fully identified with our values ​​and we also understand what going through this process means for the patient and his family, so our treatment is human and personalised at all times.
Remember that if doctors and operations have already done their best to improve your condition, there is still physical therapy as an auxiliary method, and it is never more to treat and try with the means available to you. Not for nothing this therapy has been used for many years with effective and satisfactory results for those who undergo it.
If you or a family member or friend are living a condition that does not allow them to move any part of their body as before, you should know that in Parkwood Green Medical we have an alternative that can significantly improve their quality of life. So, think no more and make the decision to make an appointment today.
Do not allow the condition to progress further or the muscles to atrophy, we are sure that we can help you. Once you experience our treatment you will not allow any health condition to go out of control.