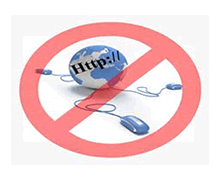 All right, you're in the game market for a new laptop, and you need portability and power but you're on a sane if not overly restrictive budget. Yes, we just described the entire population of the laptop-shopping world, but bear with us. If you're looking for that sort of laptop but also want to be able to play some games without soul-withering lag and jerky graphics, you've narrowed it down to two amazing pieces of technology: The Asus G55vw and the MSI g60.
Asus has one major advantage here and that's the fact that people are fully aware that Asus makes good laptops, whereas a whole section of the buying public aren't aware of MSI as a company at all. But there are plenty more reasons to consider buying the G55vw if you're in the market for a mobile powerhouse. The G55vw sports an i5 quad-core processor at 2.3 GHz, 8GB of RAM, a 500GB hard drive, a 15.6" screen, and a dedicated graphics card. Seeing more and more separate graphics cards on high-end laptops is a very good thing, and this is definitely a machine you can play Diablo 3 on without missing a frame.
The quad-core processor blows away the i7 in the MSI ge60. There's no contest whatsoever, despite the i7's faster clock speed. This is a machine that is meant for business, and will be able to crunch through whatever it is you need, whether that's Battlefield 3 or your project for Comp Sci class or the client presentation. The G55vw is a little heavy, though, and the power brick is absolutely comically large. You could break your foot accidentally dropping that tiny nuclear reactor on it.
To find out more information and for the best advice, please contact IT Support Melbourne Team at MLK Computing.
MSI ge60
The ge60 is no slouch, either. Even with 'just' 6GB of RAM, the i7 at 2.8GHz is a screamer, and this is also a model that will be able to handle anything you need to throw at it. The screen is also 15.6" and the hard drive is actually a bit larger at 750GB. However, in this day of the Cloud we doubt anyone is terribly worried about Hard Drive space any more. Save some bucks on the HDD and invest it in some affordable Cloud Storage instead.
The MSI ge60 has a huge advantage over the Asus G55vw in terms of price – you can't ignore a $600 difference between two machines that are very, very comparable. At about $900 the MSI ge60 comes very close to matching the G55vw in terms of performance, but its underwhelming dual-core processor and smaller RAM does show when you put the two head-to-head. You'll still be able to play the games you want and we doubt you'll notice many problems as the ge60 also sports a dedicated graphics card, but if you're playing in the same room as the G55vw you will slowly develop a case of Laptop Envy (the only cure: More laptop).