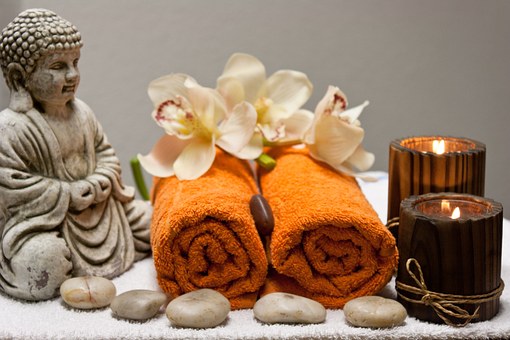 A lash lift is a semi-permanent procedure that can transform the entire look of your face and make you look years younger. The procedure changes the structure and texture of the eyelashes. It curls lengthen and impart volume to your natural lashes. The procedure is safe, and its effects easily last up to 6 to 8 weeks, making it a much-demanded beauty procedure.
Before considering eyelash lift Melbourne, you might have questions regarding the procedure, aftercare, effect on the eye, and so on. This article will help you address all those and much more so that you can safely go ahead and transform your eyelashes today!
Question #1 Who all can get the lash lift done?
Eyelash lift Melbourne is generally a safe procedure for all. However, it is advisable to avoid the procedure in case you are pregnant or unwell. Women who have sparse lashes or very low volume lashes can avoid the procedure as the lift may end up enhancing the gap between lashes which will give it an unflattering look. Women who have just gotten LASIK done, or have been suffering from any kind of eye infection or eye disease should wait to recover fully. For women with sensitive eyes, it is advisable to visit a clinic for a patch test before the procedure. It is a good idea to consult the experts well in time and discuss all the possible conditions to determine whether you can and should go ahead with the procedure or not.
#2 Can the procedure damage my natural lashes?
The procedure is a time tested one with immediate effect, which is the reason why it is demanded by women all over the world. Skilled professionals can ensure that the proper procedure is followed. The lashes remain undamaged and return to their natural state as soon as the effect wears off. As with any treatment, it is highly recommended to go for a patch test 24 hours before the eyelash lift Melbourne procedure. The professional will use two drops of eye lotion on the skin behind your ear. After 15 minutes, the lotion is wiped off, and the effect is assessed. This will confirm the suitability of the procedure for you.
#3 How long does the procedure take?
An eyelash lift Melbourne procedure takes about 40 to 50 minutes depending on the texture and length of the natural eyelashes. Also, depending on the length and the effect that you want to go for, the procedure can take up to an hour as well.
#4 How long does the effect of the lift last?
A lash lift can last from 6 to 8 weeks, depending on the post-care that you put in. It also highly depends on the lash growth cycle. One of the most amazing features of eyelash lift Melbourne is that no in-between maintenance treatment is required. However, activities like swimming, being in the sun for long hours, sweat, etc. can cause the effect to wear off faster. In case the effect seems to wear off before six weeks, the treatment can be repeated after 4 – 6 weeks (as recommended by the expert) of having the first treatment.
#5 Can I use mascara or eyelash curler after the procedure?
Leave the eyelashes without any application for the initial 24 hours after the eyelash lift Melbourne. Though there is no need to wear mascara, if you wish to attain a more dramatic effect, go for it! Use a non-waterproof mascara to enhance the effect of the lift and improve the tint. Avoid waterproof mascaras as they have a harsh chemical composition, which can have a drying effect on the lashes.
Non-waterproof mascara is also much easier to remove as opposed to waterproof one which will require you to tug and pull on the lashes while removing. Regarding eyelash curler, it is recommended to avoid using one as it can weaken and damage the lashes. After the procedure, you will not find any need to use one.
#6 How do I prepare for the procedure?
To prepare fully for the procedure, here are some useful pointers that you can keep in mind. Avoid consumption of caffeinated beverages before the appointment. Plan to arrive before eyelash lift Melbourne appointment, to fill consultation forms and be prepared. Thoroughly remove makeup a night before the procedure to remove any sort of makeup build-up. You must completely avoid wearing any kind of makeup like concealer, mascara, eyeliner, etc. as they can interfere with the procedure. Also, avoid curling your eyelashes with an eyelash curler 24 hours before the procedure. Some clinics may end up charging you an extra fee for removal of makeup if they find any makeup residual on the eye.
#7 What are some of the aftercare measures that I need to keep in mind?
There are simple aftercare steps that can be followed to ensure that the effect of the eyelash lift Melbourne treatment lasts longer. Use an eyelash strengthening serum that will continue to enhance the strength and length of your eyelashes naturally. Ask the clinicians for their recommendation for the best serum to achieve this. Moisturizing the lashes is important to prevent drying up of eyes and lashes. The best way is to use an oil that is safe for eyes and use it as recommended by experts. Avoid sleeping face down on the pillow and sleep on the back exclusively for 24 hours after the procedure.
This handy guide will help address every query you would have had about an eyelash lift Melbourne procedure. It is a safe and effective treatment similar to an eyelash perm but much more advanced. It is painless and much cheaper, which will subtract years from your face. This is especially if you are someone who does not like to put in a lot of effort into your makeup, this procedure will make you look fresh-faced and glowy. If you are planning to get a lash lift done, get in touch with Angelique Thai Massage And Beauty. They can help you with its related procedures and much more. A lot of people who get it done have positive reviews about the effect that it has. Do you still have any questions? Visit your nearest eyelash lift Melbourne experts for a free consultation for the procedure.