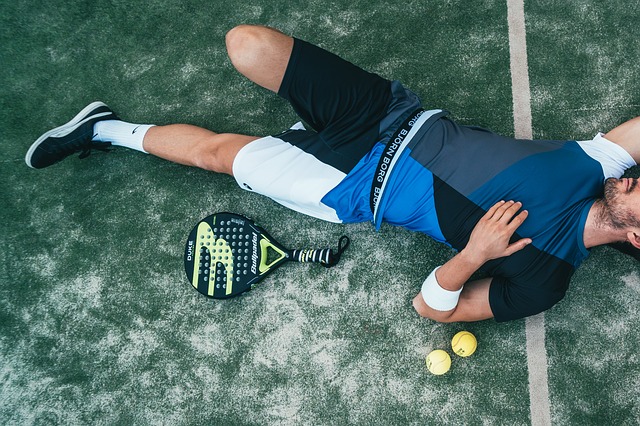 In recent years it has been seen how sports and technology have been working as a team to improve the way they practice it. This is largely due to the potential that managers of international sports organizations have seen that matches can reach when technology is present. A true revolution, pioneers in technology in stylish sportswear! We revolutionise the sports fashion sector with fabrics to dress with style and versatility your day to day.
Take your leggings to work and yoga class. And you want it not, this makes your life much more comfortable. What until now we had not resolved is that for garments to be versatile, they need to incorporate technologies that prevent the physiological inconveniences of the practice of exercise.
Here at EVO Sportswear we design and develop the excellent sport clothing personalised according to your needs.
We offer you clothes of infinite possibilities!
We have created clothes that convey sensations: we want them to inspire you to lead an active and healthy life. That is why we have designed them so you can use them at any time of the day, whatever your role! And you will say… How we are going to wear the same clothes to go to work and to go to Pilates class? We have not gone crazy… it is thanks to its textile technology: it keeps you cool, sweat stains evaporate quickly and the smell is minimised, so its versatility is total!
Own technological fabrics thanks to an exhaustive investigation
Do you want to know how we have achieved it? With an exhaustive investigation in the wonderful world of tissues. Accompanied and advised by expert textile engineers, who have turned to our project, creating two own fabrics:
We offer a master formula that presents a totally new and exclusive fabric that you will find in our leggings and sports bras with properties such as moisture transport and antibacterial treatment. It offers the right density and understanding to hold and style.
The DryGear can be tested in our top tanks and tees, giving them freshness and lightness thanks to thermoregulation, quick drying, and the odor control it offers. The bacterial repellent, the conservation of the form and the minimum care you need make our garments last for ever and ever. That 'use and throw away' does not go with us.
Our technology in sportswear put to the test!
If you have come here, you will think that the theory is great and you are looking forward to checking all these new textile technologies on your own skin, but what you would really like to know is how this technology can help you in your day to day. So, we have prepared a list of problems that we all would like to have resolved.
1-Bring the same garment of the first morning meeting to your yoga class
Go work … in leggings? Of course! Thanks to the versatility of our garments and their technological properties you can use your look as an office dress code. If you have a job (open to all types of clothing) you will not have to change, and on the contrary, if your work requires a more formal outfit, you will only have to combine sports garments with others of neutral colors and more formal cuts , that do not clash or tend to extravagance.
2- Be the envy of your pilates companions
If you go to the gym or any study activity and are looking for the perfect sport formula, do not hesitate to add a cropped model to your closet. Combining them to go to the gym is easy, you only need a top such as a sports bra (sports bra), a tank top (tank top) or a tee (shirt), and combine it with the legging that best suits your exercise (or simply, the one you like the most).
3- That your sweat stains evaporate in a seen and unseen
All this is due to the transport of moisture that makes our own fabrics possible. The Dry Gear promotes the evaporation of moisture by favoring its dispersion through the greater surface area of ​​the thread section of our garments. It keeps the skin dry and without that sticky sweat sensation; Our tissues have a high rate of moisture evaporation and keep your body at a comfortable temperature. Thanks to its fast drying (4 times faster than cotton), that 'stain' will dissipate so fast that in a jiffy you will be fresh and ready to show your armpits to the world.
4- Stop trying all kinds of home remedies to avoid bad smell in your fitness routine
And by the way stop blaming the bad smell and sweat of your exercise allergy. On this occasion, our tissues offer properties that help repel the bacteria that produce the bad smell. Our tissues neutralise odors in a sustainable way: they repel sebaceous body oils and the bacteria that cause odor. We are not encouraging you to stop using deodorant, but with our tops, almost, you will leave your fitness routine smelling of roses.
5- Find the final leggings or tights that collect, hold and stylise your figure feeling that cellulite has disappeared due to the magic of its compression
If we say that we have found a master formula, when creating our superior garments, it is because thanks to its properties our leggings shape your legs naturally: they draw your silhouette and stylize your figure: they enhance and hold without pressing! Density and understanding of its subject tissue, stylizes and helps the blood circulation.
Our tissues work better mechanically and adapt to your morphology and movements without losing shape. They have a touch so soft that they almost act like a second skin.
Bear in mind that if you want to protect your body while you do exercise, you can select our specialised footwear at Evo Sportswear, will be ready to help you choose the right clothes for you. Visit our website for more information and to check our products.