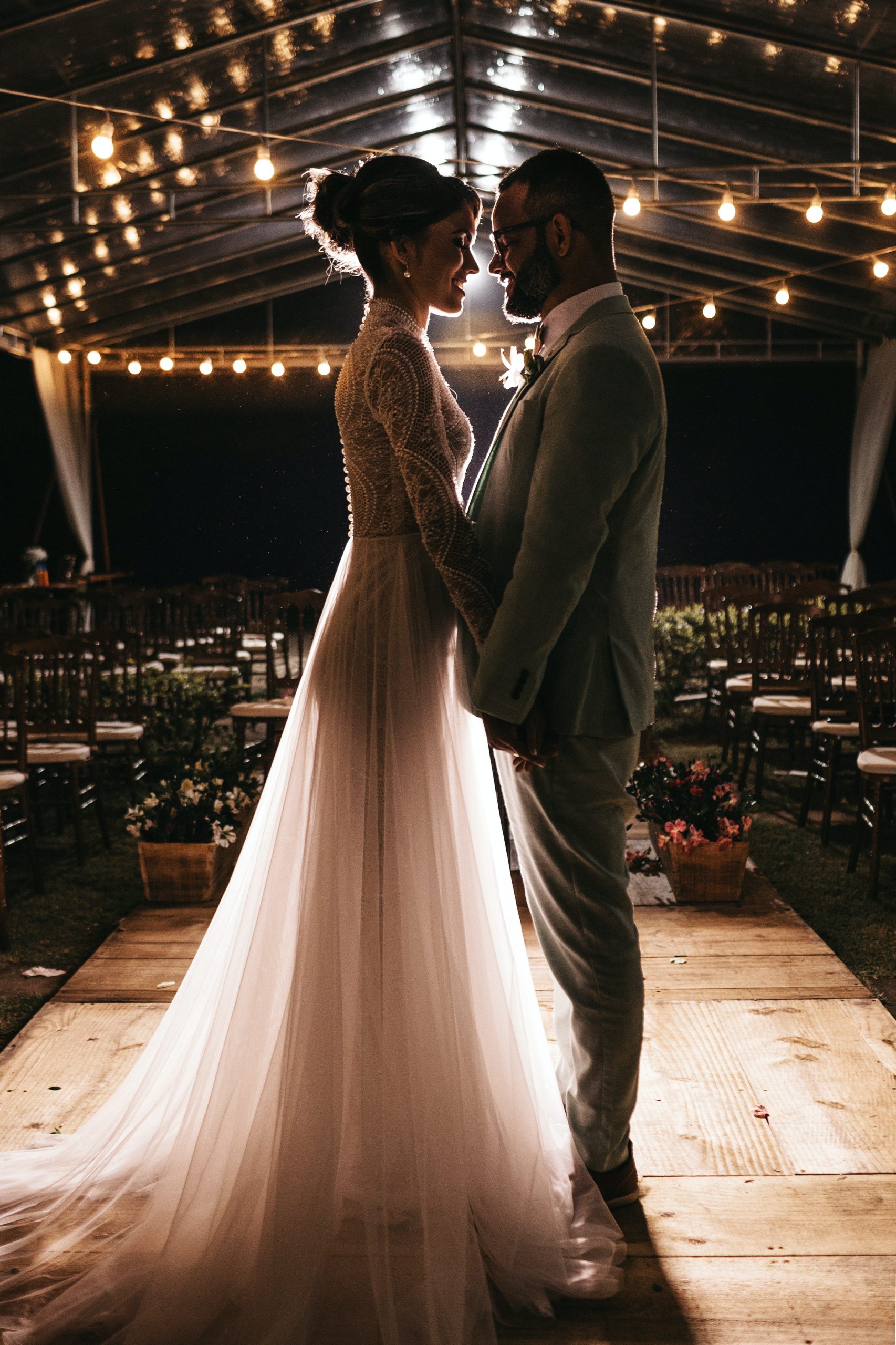 Are you planning your wedding? This means that you are creating a unique, special event, with all the dedication and love possible, all so that it is always engraved in your memory, in that of your partner and in all the guests. We imagine that what you want is a wedding that reflects your tastes and style.
Without a doubt, each person who accompanies us has certain expectations regarding our wedding, so today we tell you the 10 things that wedding guests never forget, all so that you have it in mind when planning every detail. In this hard work, we remind you that you can count on My Ideal Wedding Planner.  Call us now for more information.
The bride and groom
You will undoubtedly be the stars of this important day. For this reason, the first thing that will be engraved in the minds of all the guests will be the wedding dress and the groom's suit. Our advice is that you find the perfect design, with which you always dreamed, and for that the best thing is to trust a designer. Some experts' advice, based on their experience and knowledge, will make you look perfect. Remember that nothing in you and your partner will go unnoticed on the big day.
Location
The guests will not forget the places of your ceremony and celebration either. Therefore, the important thing is that you choose the location of your wedding based on your tastes and taking into account an aspect as important as the functionality of the place, transportation, avoiding long journeys between one place and another; a great venue is a place with an outdoors' area, a beautiful the hall, a terrace for an indoor or outdoor ceremony is an excellent option since you have everything in the same place. This is a relevant detail and that you should adjust in sufficient time. If you have doubts, here we tell you how to choose the ideal place to celebrate your wedding.
Menu or catering
The quality of the food, the selection of the appropriate catering according to the characteristics of the wedding, can be easier if you have tried their food or have a recommendation. The guests also do not forget the details of the food and the good selection of this will be a plus in your wedding. Discover the best ideas to make your wedding catering fun like your celebration.
Music and animation
Nobody wants to be in a boring wedding, so you should pay special attention to the selection of your DJ or a musical orchestra; If you succeed in this election, everyone will remember your party as a total success. For destination weddings or with foreign guests, the best is a local music experience that integrates sounds from other latitudes.
Distribution of the tables
That's right, everyone will remember the people they shared a table with on your wedding day. That is why our recommendation is that you organise the tables in the best way, that you feel people who have things in common, that they can chat, avoid uncomfortable silences and enjoy food and pleasant company. However, not everything is people, you have to put magic.
Speech
You may think that this is one more tradition, but it is not quite like that. It is important that on your wedding day you express your feelings and emotions in front of the people who accompany you and make this day an unforgettable one. That is why we invite you to make an important point in your marriage the speech, you can ask someone close to you and your partner or you can take care of this task yourself. Remember: Emotions are the only memories that last forever, so go for it.
Reminder
Its name says it, the reminder will be the small physical detail that the guests of this great day will have, that's why we invite you to select it based on the style of your wedding. You should choose something that is striking and that every time you use it everyone remembers how beautiful this day was. In addition to ensuring that each element: invitation, markers, cards, menus, follow the same design line.
Time
Everyone will remember the length of each moment of the wedding. Therefore, you must plan this in special detail, the idea is that the moments do not extend, but last the appropriate time. For example, the wait while they serve dinner, the duration of the ceremony, among other details that you must calculate so that it does not become something against you.
Ceremony
Whether religious or civil, the ceremony is the fundamental part of a marriage. For this reason, although you must follow a protocol, it should not be tedious and you can think of putting details of your style and that of your partner, in addition, this is one of the most emotional and significant moments of the day and should be thought of as such.
The Wedding List
Everyone will remember what they gave you and your partner. Therefore, when planning the wedding list, it is important that you think not only about what you need, but also about the availability of your guests.
You already know what are the 10 aspects that guests will never forget about your wedding. The most important thing is that this day is thought and organised according to your tastes and best ideas, you will surely surprise everyone with the creation of an unforgettable event. Grab paper and pencil and don't forget any of these details.
Here at My Ideal Wedding we provide you with everything you need for a memorable weeding that will leave every one surprised. This way you can make sure no details will be left forgotten during the most memorable day of your life. Contact us now if you want more detailed information about our services and products, we will be happy to assist you.