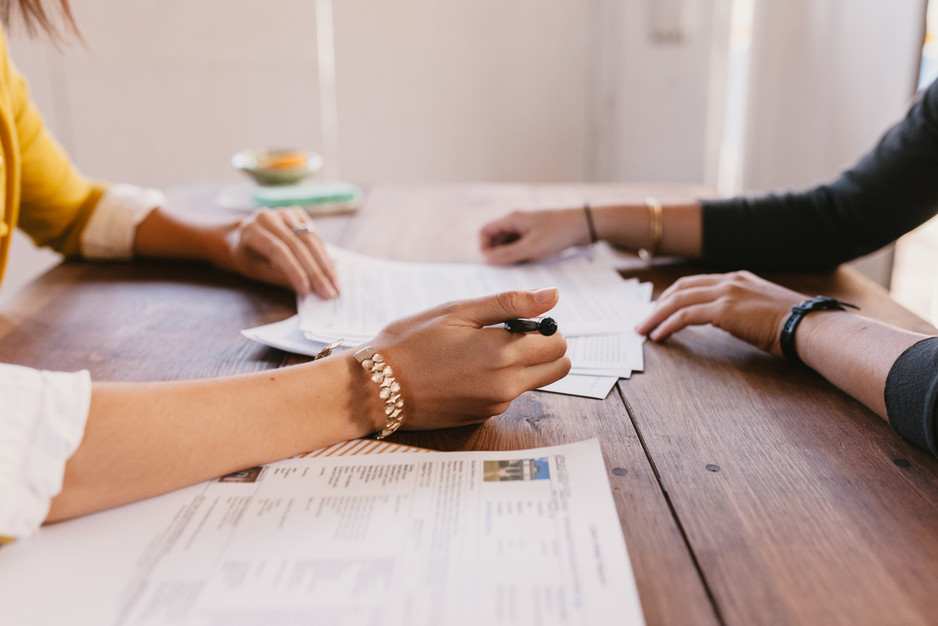 Before you've had a chance to catch your breath it's settlement day…
Technology and its tumultuous impact on mankind is evident in today's era. As far as the property law realm is concerned, technology has enriched it by providing impeccable property management software and adroit methodologies for financial organisation. However, all these advancements are deemed inadequate when alternative conveyancing companies tend to lay back and settle with traditional methods of property law that are deemed for failure and disorganisation. With the rapid expansion and enlargement of technological procedures, which have been integrated into the law and conveyancing realm, it is vital that conveyancing companies allocate and contribute their time on improving their systems and knowledge to strive for client prosperity! However, reaching your goal with Conveyancing Melbourne is a simple task. Within this article we will discuss the final and most integral part of a property transaction; the settlement. This being the "make or break" step of a property transaction.
A plethora of property deals end up in the muck during this phase and it is all down to the integrity and dedication of the conveyancer. When the title deed exchanges hands, all legal rights of the property are yours. However, the contract of sale can be enriched with peculiarities that only advanced conveyancers will comprehend. Here at Conveyancing Melbourne we ensure smooth and reliable transactions, with integrity and client involvement. Our expert team of professional lawyers will walk through each step of the buying or selling phase with you and educate you on what there is to come. The endless "horror stories" that you probably have heard, which revolve around the house removal trucks waiting around for endless hours due to settlement issues or party delay do in fact sound scary. With the aid of Conveyancing Melbourne we alleviate that frustration and ensure with our newly adept technological systems that all transactions are met with great excellence and efficiency.
Liaising between both parties is vital, in order to reach equitable solutions that will stabilise an efficient property settlement. In the odd case where relationships have irretrievably broken down, it is in the parties' best interests to resolve their property settlement sooner rather than later. Court and law liabilities are a hassle for both parties and we do not recommend that route. Conveyancing Melbourne has excelled in dealing with problematic sellers and has always handled the matter with professionalism and accuracy. Problems might arise regarding a plethora of factors, which include capital gains, taxation issues, superannuation, restructuring and the list is endless. With solid support and guidance you will be freed from all the hassle. Conveyancing Melbourne have embraced technology and with the aid of new software and systems; are granted the ability to liaise and deal with banks, finances, opposing seller or buyer parties and solicitors with ease.
Conveyancing Melbourne have extensive experience in settlements and we ensure documentation is made clear from the get-go with all parties involved. Settlement will be a clear date on contract. This is the day the Purchaser takes possession of the property. Our impeccable team will organise the exchange and ensure a harmonious outcome. Due to the many differences between buyer and seller, Conveyancing Melbourne ensures that equitable solutions are met. At settlement, all outgoings, such as rates and other charges are adjusted to suit both parties. Transfer of land and stamp duty will all be elaborated on with our clients to ensure that they are well aware of all the procedure. This portrays Conveyancing Melbourne's excellence and stabilises our reputation as the leading conveyancing company in Australia.
Concluding, technology has surely assisted in the property law field, as we collaborate with many companies, such as banks that utilise accounting and financial software. Equipping our company with state of the art technology only allows for smoother transactions without interference and mistaken contracts. Technology is the future and the sooner alternative companies embrace it the sooner they will succeed. Conveyancing Melbourne has gone to great extents to show clients that buying or selling a property should be an easy and comprehensive act, without the addition of drama. Our extensive experience in the property law field and our immaculate solicitors, lawyer staff and personnel will guide you to prosperity.