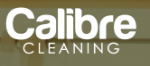 We have all been there, let's face the facts.  Spotless Cleaning is not everyone's forte, let alone a repetitive seldom provides that enjoyment rich feeling. The perpetual mess and untidiness of a busy family home is never going to settle. The overwhelming and never attractive busy office floor is never a clean enough area. Alleviate the constant frustration and forget about having to do any chores with professional assistance from the best. Calibre Cleaning is Melbourne's leading residential, commercial and even domestic cleaning company. With exceptional technologically adept cleaning systems and machinery that will provide an overall touch of excellence, our expert team will astonish. Cleaning tends to be a daunting task for most individuals. Whether work and commitments are catching up and time is limited, all the way to just giving up all hope, Calibre Cleaning will assist you and ensure accurate results.
Technology has evolved not only cleaning techniques but online bookings systems. Calibre Cleaning is proud to announce our newly developed website interface that allows clients to book online, with no hidden costs, to ensure fluidity with our cleaning services. By adding domestic cleaning services, we had only one thing in mind, to assist homeowners with repetitive tasks and hard cleaning projects. In brief, our domestic cleaning company in Melbourne offers:
Deep clean
A full and thorough clean of the kitchen
General dusting and preparation throughout the home
Sanitising and revitalisation of the bathroom
Vacuuming and mopping all floor surfaces around the home
Removal of any rubbish from all areas within the house
Is that another wine stain on my carpet? Do the classic methods don't provide any results and just aggravate the situation? Stress no longer! Calibre Cleaning performs perfect rug, mattress or carpet revitalisation without any damage to the fabric or any material. This is accomplished due to our progressive techniques utilised by our cleaning personnel. We are devoted to cleaning and that is why we have acquired the title of the leading cleaning company in Melbourne. Equipped with state of the art cleaning apparatus, we are always pursuing and adapting our techniques to suit the demands of exquisite cleaning.
Don't put off and keep delaying your house cleaning tasks. Calibre Cleaning administers exceptional
domestic house cleaning options to suit your needs and demands. Our professional cleaners have great attention to detail and leave your home spotless! Enjoy the clean and refreshing household you've always dreamt about! All packages are at equitable pricing to suit each budget and for us to maintain a high reputation and fluency with our cleaning work. Feel the difference with Calibre Cleaning!
Deep clean, cabinet organisation and cleaning, inside the fridge, oven cleaning and the list is endless here at Calibre Cleaning. With a sense and a touch of professionalism our cleaning services Melbourne will astonish. Dedication and reliability are what Calibre Spotless Cleaning build their success on, we prove each and every time why we are the leading cleaning services team in Melbourne with our immaculate house cleaning services and constant thrive for perfection!