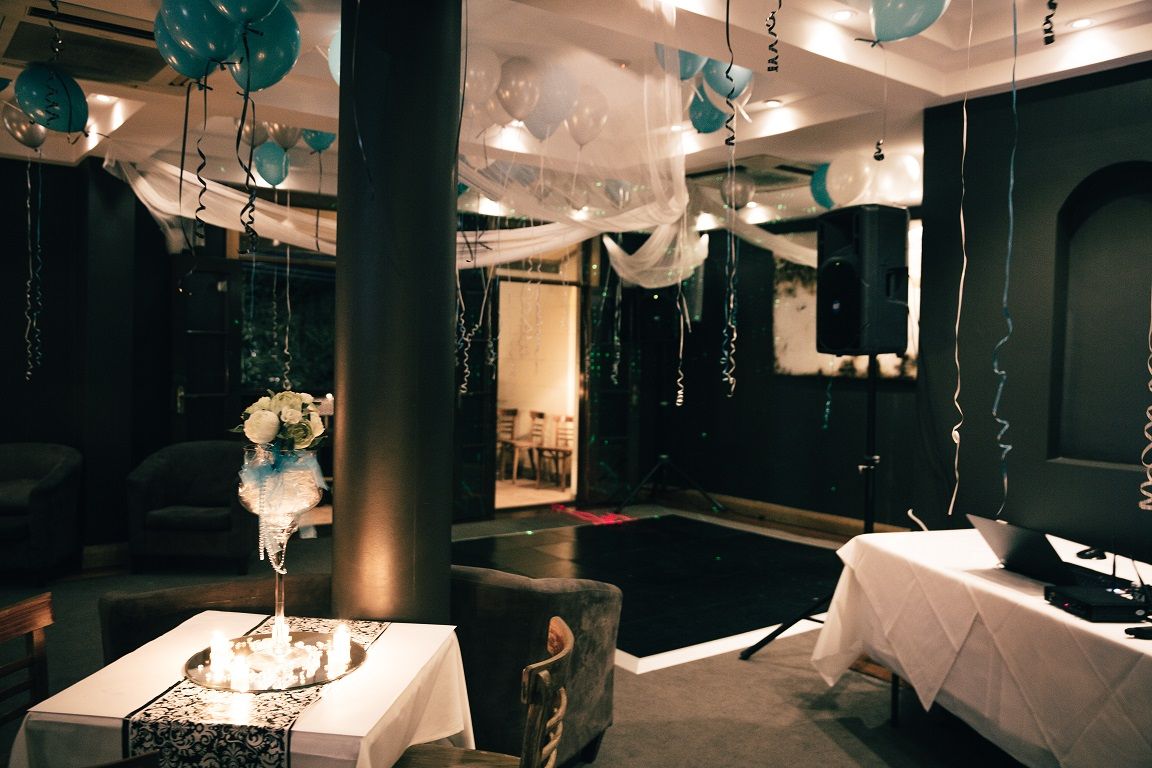 Spaghetti Marinara: Perfect Option for Special Occasions
In the ancient cultures, Romans and Greeks believed the sea had immense power (which is actually true), being that one kingdom that Poseidon (Neptune for the Romans) reigned and that everything happening in deep waters or in the coasts happened because of his desires.
Years later the sea is still much respected. As most of our planet is covered by water and most international commercial activities usually require some kind of interaction with the sea, it is also a very valuable resource for humans. The sea is also unpredictable and there are thousands of miles of deep waters that haven't been explored yet.
However, there are some other things that we do know about the sea and one of them is that a lot of animals live in it. The very special things about animals coming from the sea is that they have lived all of their life in different conditions, usually not exposed to the same environment animals from outside the sea are exposed to. These conditions give them certain similarities in taste but they are still very different from each other!
The Popularity of Seafood All Around the World
Seafood is usually a completely different cuisine, and usually regarded as an exquisite one. With some of the fanciest dishes such as lobster and caviar coming from it, it is not a surprise that the big blue is regarded as a luxury producer. Nevertheless, seafood have also found their way interact with different types of cuisines. Tuna for example has become one of the most popular canned foods in the world, probably due to how practical and delicious it is, as well as easy to prepare.
But going a little further into how seafood has found a way to adapt to other cuisines (or have the dishes from all the world found a way to adopt seafood due to its exquisiteness?) We may not have the answer, but we do know how good it can be when it is combined with other types of food.
Seafood Mixed with Italian Food
Even though many people will coincide on how delicious seafood alone is and how much they enjoy eating dishes such as fried fish, salmon fillet and the Peruvian traditional conglomeration of animals from the sea in vinegar called "escabeche" (marinade). Shrimp and oysters alone are some of the most popular "snacks" sold in may beaches all around the world.
But the truth is that seafood shines when combined with other types of food. But the combination of seafood and Italian food is almost unmatchable. Many people like anchovies in their pizza! But the dish that we are studying today is none other than Pasta Marinara, to be more specific, Spaghetti Marinara.
Noodles have always been a very popular dish, originally mixed with meat or cheese and even becoming more popular than rice itself. But it's not the usual combination what we mention today. Once people got bored of eating always the same combinations of pasta and meat, pasta and cheese and so on, they started mixing it with other things, and one of the very best options is surely seafood.
More than an Addition, a Combination
The most important thing about the spaghetti marinara is that it's not just simple pasta with some shrimp on it, but actually a combination that make pasta and seafood come together as a whole.
The origins of the Spaghetti Marinara were 5 to 6 hundreds of years ago. Neapolitan cooks in in boats adopted it because it was easy to prepare (of course, there's a lot of seafood in the sea) and due to the use of tomatoes and its acidity, it was a sauce that lasted longer than the one prepared with meat, making it the best option for long trips in boats.
Different choices
There's not a rule or a specific guideline that tells what kind of seafood you should put to your Spaghetti Marinara, it all depends on what you like. Another relevant feature about this dish is that it's not a "pasta exclusive" since it became very popular to use it for the rice and even for pizza.
But pasta seems to improve the taste of seafood making it the real star shining on the dish. If you want to enjoy seafood at its best but don't feel like ordering it without a meaningful companion, Spaghetti Marinara is the perfect choice for you.
An excellent decision
Here in At Fernando's we applaud great decisions, and of course ordering a dish of our Spaghetti Marinara is an excellent decision. This mouth-watering dish will include some of the best homemade spaghetti tossed through gulf prawns, black mussels, squid rings and vongole mixed with a delicious Napoli sauce enhanced with chef's secret stock. If a dish of Spaghetti Marinara left you wanting to try more seafood then you have some other great dishes such as the Fresh Australian Barramundi and the Frutti Di Mare (Fernando's signature and most popular dish, you shouldn't miss it).
Delicious dishes from all kinds of cuisines coming together with an excellent environment for eating and having fun-filled times with your friends and family.
We are located in 118 Norton Street, Leichhardt, Sydney. If you want to make a reservation you can call us on: (02) 9560 7957 and we will be happy to have you within our guests for another wonderful night here in At Fernando's