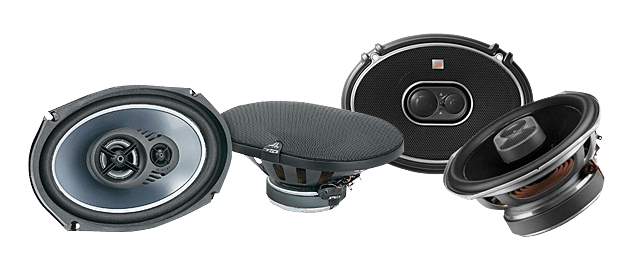 There are many people who privilege the sound system of their car over the rest of its accessories. As a consequence, the stereo market, speakers and subwoofers offers more models, prices and brands every day.
When it comes to projecting the sound of our car, ignorance can play a trick on us. It does not make sense to spend a lot of money on equipment that. We will never make the most of it or that it does not suit our needs.
The truth is that there are many factors that affect the way sound bounces inside a car so you need to take care of many aspects when looking to improve sound quality inside your car. Remember that we can help you keep your car in perfect conditions here at JB Prestige automotive service you will find a team of qualified professionals for maintenance.
What you want from the sound of your car
Answering this question is one of the keys to making the right decision. If the only thing you expect is to listen to music at a "normal" volume, then a stereo classic and a good set of speakers in the front will be more than enough.
If you do not want to go unnoticed and you like to drive with music at full volume, you're going to you will need extra power in order to make bass on the songs sound as good as in a live concert.
If you want a remarkable experience and enjoy music all night while you ride around town with your guests, we will help you achieve that in this post.
These are some key aspects you can keep in mind if you want to optimise the sound of your car but remember that there are internal aspects that are required in order to have the best sound quality you need.
First of all, you will have to invest a little more, and prioritise the amplification and the subwoofer. If you decide this way (that of volume and power), try to be reasonable: that the capital invested in the audio system is proportional to the price of you auto. In the same way, the relationship between the system components (stereo, amplifier and speakers) must be consistent and equitable, that is, it is useless to spend many bills on an impressive stereo if you are going to connect it to some basic speakers.
The secret is in the front part
One of the problems in the world of audio is that many times what it goes beyond what really matters, focussing in other stuff. What it really matters is the quality of the sound. Most speakers built to sound as loud as possible do not offer the expected results in terms of sound quality.
Let's review some basic concepts. The sounds are divided into serious, medium and acute, each has a frequency range measured in Hertz (hz). It helps us know what we need, this is because the diverse types of speakers are developed to reproduce the corresponding frequencies of the bass, mid and treble (not to be confused with the power, which is measured in Watts). Specifically, we find the subwoofers, which reproduce the bass, the woofers that reproduce the middle sounds and the tweeters that they do the same with the highs.
Alright, then we could say that to have an ideal sound we need to have one of each, distributed by the interior of the vehicle. Partly it's true, but it's not an absolute reality.
It is very common to see several speakers in an audio system, both forward and backward of the cabin, believing that this way the sound is distributed better. This is false. The most important to get a good result is to have good front speakers that reproduce the middle sounds, since they are the ones with the neatest frequency spectrum there is. What do we do with the rear speakers? Do not buy and allocate that money following first impressions.
Keys to get a good sound in your car
Electronic music, reggaeton and cumbia (the three genres preferred by the followers of the "it sounds a lot but you hear little" fashion) demand powerful bass, that feel like bumps and are perceived at a great distance. This translates into large subwoofers and that implies a lot but a lot of space. We're willing to take the rear seats out of the car to get that unique sound? Here we must return to the honesty factor.
Do not be afraid to admit topics that you do not know. Especially as regards the installation. The stereos, their amplifiers and the speakers have an impedance (which is measured in omhs), which has to be uniform throughout the audio system. If there is something you do not know, do not stop looking for sources to advise you and I asked for help to install an equipment. Never do it alone if you do not have complete confidence.
Last but not least is the stereo, a key piece in the sound. Brands abound but, by trajectory and popular approval, there are three that lead the market: Pioneer, Sony and Kenwood. It is very important not to get carried away by names (The interface has to be comfortable and simple (you're going to be driving, never forget).
Do you really need to play CDs nowadays? Sometimes it's more comfortable to have a stereo player that only accepts Bluetooth and streaming services as well.
Where do we start to look? For the best-known brands, and then keep on looking at the least popular.
Remember that you must keep your car in perfect conditions after you buy it. Here at JB Prestige Euro Automotive Service we take pride in providing the best services for European cars in our area. If you think your brakes are loose or you need assistance