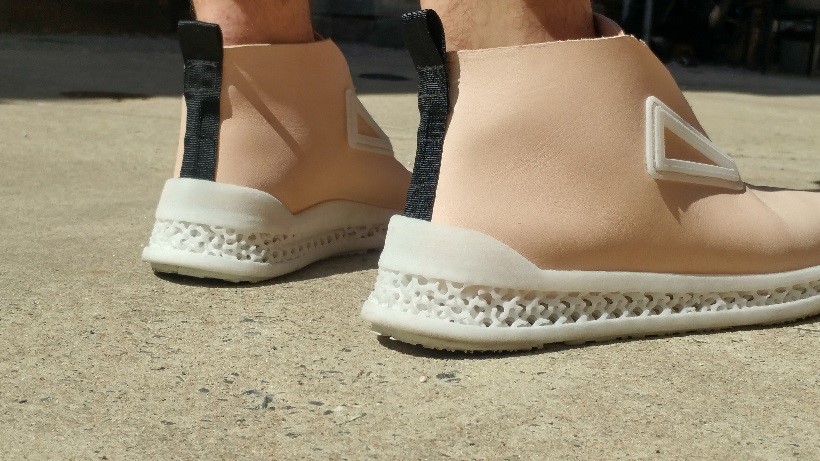 As they say, nothing is forever, but with certain clothes it seems that we do not know how to accept that this relationship has ended. Confess that, with shoes, that happens to you and learn to take care of them
The footwear universe at this time is wide and varied: from basic sneakers, the crabs that were in fashion in 2013 but who knows, they will never return, the flat flip flops always so comfortable. But hey! Good news, you can extend your shoe relationship a little bit more if you learn to keep them well cared for before there is no going back.
The idea is that you can save them and, attention, also recover the heels, boots and booties that have delighted you this autumn-winter so that in a few months they will be in good condition.
Bear in mind that here at Happy Feet Pedorthics we will help you feel comfortable wearing the right type of shoes according to the activities you do.
Express cleaners now
There are a thousand and one tricks to clean your shoes if suddenly you find a stain like the typical one that you make yourself when you cross your legs and rub yourself with the other heel or those derived from an annoying stomp. You have a thousand options to solve it: the always useful eraser, give them with soap and water and rub with a sponge, use warm milk, alcohol, nail polish remover or turpentine.
Keep them in their place
It is true that it is much more comfortable to have them on hand, but it is important that you keep them in their place, well covered so that they do not pick up dust (which then is always a lie that you are going to put them on tomorrow) and that you pass them a damp cloth to remove the dirt that may have accumulated. Even if you assume, you're not going to be using them in a while, clean them thoroughly with shoe polish, horse fat, or whatever is right for you. Of course, please, that keeping them in their place as a daily task does not mean that you will not hear from them again until next summer … Take advantage of your resources and if you really have not put them on all season, maybe you should assume this relationship is over.
Change the entire
When you invest in a good pair of shoes, the goal is to make them last, and in order for them to stay like new, it's important that you not be stingy with things as simple and inexpensive as changing the heels or the sole once you go to save them until next season. It will not cost you more than 15 dollars – depending on whether you put rubber or wooden soles – and you will leave them looking like new. Take advantage of the sheet metal and paint to put some new templates and they will continue to be just as comfortable when you take them out of their box.
Have a marker at hand
Yes, the old trick always works especially with patent and even leather shoes. Take out your marker and hide the scratch you just discovered on its side in an instant. Of course, if they are leather and more than a chafing you can almost put the tip of your finger in the hole, go to the shoemaker to have it repaired or try a dye bath.
DANGER! They are harming you
You love them and you enjoy when people remind you how beautiful your new heels are. Stop saying they are 'super comfortable' and assume you are getting a blister the size of a free-range egg yolk.
If you are getting a wound, you should immediately treat it with a disinfectant and a plaster. If you last a long time with them the chafing will stain the interior and you will end up deforming the shoe by your aching gait. The key is to act fast. Of course, take note of this advice that will be worth more than an uncomfortable moment and an excessive expense in band-aids: it is almost always better to put the adhesive strip on the shoe instead of the foot. You will prevent that part from rubbing against you and that the remedy ends up being a mess on your heel.
Put a shoemaker in your life
Well, maybe not going out to dinner with him, but establishing a relationship with your shoemaker can be the key for a true professional to help you take care of your favorite shoes. Give her a conversation, learn her name, stop by every now and then to buy cleaning supplies at her store, and tip her once in a while. This can be the true start of a great friendship.
We all know the popular saying "what you don't take care of, ends up spoiling". When we hear or read this saying, we usually relate it to sentimental or friendship situations but the reality is that all obstacles are applied frequently… including your shoes!
We know that a good shoe, boot, not only dresses our cake, but also completes a whole look. Differentiating, for example, between western or chelsea style, is fine, but if you don't take care of your shoes from day one, knowledge about fashion will be of little use to you.
It is true that it is not necessary that we dedicate as much care as with our clothes, but if we want a perfect look we must pay attention to them so that they always look like they have just been bought.
Starting with quality footwear, their care becomes a fundamental routine so that we can enjoy them and last us for a long time.
Here at Happy Feet Pedorthics we can help you find the best option for you, we'll assist you in the selection of shoes for your daily routine. Pain, injury, swelling … all this and more can directly affect the toes. Let's look at some other problems that you may experience.