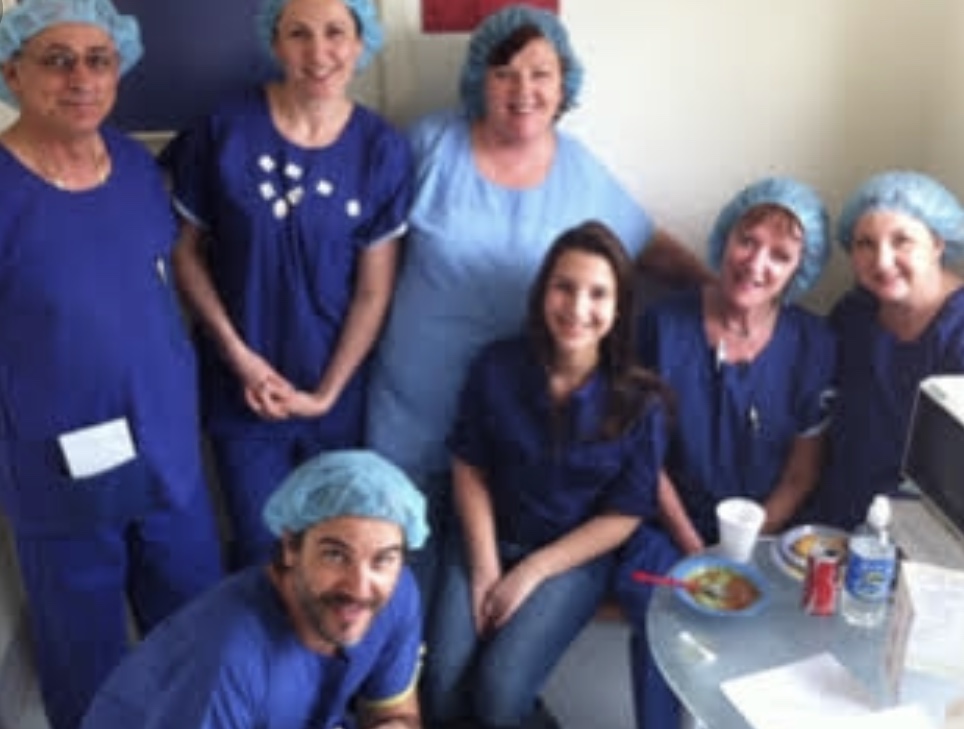 Low temperatures slow down the efficiency of the respiratory system's defences and germs attack the organism more easily
It seems that, at last, the low temperatures will arrive these days, after a summer/autumn that has emptied our reservoirs and has favoured the burning of many fields. Despite the longing of many for the arrival of cold and rain, many parents often fear their arrival because of the effects it may have on their offspring. Mucus, cough, respiratory infections, flu or asthma reappear in winter. Thus, begins the battle to protect the children from what appear to be winter ills.
The cold is not the enemy of the defences of children is just a climate that is characterised by low temperatures. As a rule, children are less vulnerable to cold than adults. They tend to be more active; they run more, they jump and that makes it easier for them to warm up. But newborns under one month are an exception, because they regulate their body temperature worse and if we do not warm them enough, they can suffer a hypothermia picture.
Here at Parkwood Green Medical we'll help you if you face any health issues.
However, children can enjoy the winter with simple guidelines to prevent them from getting sick, including:
Go out to the street, even if it's cold. In Nordic countries, such as Sweden or Finland, where the cold is the general tone throughout the year, children, including young children, are accustomed to go out every day, even if the weather is bad. There is no problem in exposing oneself to the cold, since in this way the child's adaptability to low temperatures is improved.
Cover the areas of the body most vulnerable to cold. Hands, feet and ears are parts of the body that are more vulnerable to cold. Covering these areas with gloves, proper footwear and hat is the way to avoid the appearance of chilblains (skin lesions) or otitis.
Several layers of clothing to better isolate the body from the cold. A child can go outside even if it is very cold or snowy if it is well protected from humidity and low temperatures. The ideal is the trick of several layers of clothing, although they are thin. In this way, an air insulation chamber is created between one garment and another.
Sleep with the right clothes according to the temperature of the bedroom. The child's pajamas must be in accordance with the room temperature. If air conditioning is not available, the nightwear may be thick. In case the room is well heated it is enough with a light pajamas. With babies under one year, it is recommended that the temperature of the room does not exceed 24 degrees to prevent the so-called sudden death of infants.
Balanced diet to keep the defenses in shape. The miracle products to enhance the effectiveness of the defences do not exist. But a varied and balanced diet that contains all the nutrients that the child needs for its proper development favors a fit and effective immune system.
Vaccines a day to avoid infectious diseases. The updated child immunisation schedule is a protective shield against infectious diseases, such as measles or chicken pox. Food against the cold
Best foods for cold days
Soups
Classic food of the winter season. Very hot broths help maintain body temperature and provide essential nutrients. They can constitute in themselves a meal or dinner if you add egg, chicken or chopped vegetables.
Infusions and other hot drinks
Hot drinks help maintain temperature. Some infusions, such as green tea or those with ginger, are especially recommended at this time, since they also reinforce immunity.
Nuts
Nuts, hazelnuts, almonds … They are high calorie foods and therefore produce heat. They also contain B vitamins, which play an important role in our metabolism and reduce the feeling of cold.
Rice, pasta and potatoes
Carbohydrates are important in winter, because they provide us with energy and heat. For a healthy diet, combine them with winter vegetables like the ones you can consult in our list of seasonal foods.
Chocolate
A good source of energy. And if it is to the cup, much better!
Red meats
Source of proteins, iron, vitamin B and zinc. Ideal for these dates.
Vegetables
Lentils, chickpeas, beans … are essential in our diet and in winter more than ever: we include them in our diet 3 times a week. Our gastronomy has exquisite spoon dishes that are tasty and comforting to face the coldest days of winter.
Dairy products
In cold seasons it is recommended to increase the consumption of dairy products. The fat, proteins and carbohydrates in milk are of high nutritional value. Very rich in vitamin B and D, essential vitamins at all times, but even more so in winter.
Good habits against the cold
Eating in large quantities is not good for fighting the cold. What you should do instead is to make several moderate meals but loaded with hot and energy foods such as foods against the cold that we have discussed.
Sport is one of the best energizers. Find a sport you can practice in winter and help your body stay strong and full of energy during the winter months.
Direct heat sources affect the circulation and end up causing internal cold. Avoid cold solutions like a leg heater or an electric blanket.
Although it is obvious, dressing well is essential. Cold days require gloves, scarf, hat and, above all, good boots that keep your feet isolated from the cold. A waterproof coat is a mandatory item in any wardrobe, to keep moisture at bay on rainy days.
If in spite of everything you get cold, you should take action as soon as possible: a very hot shower that ends with a jet of cold water to activate circulation … and a good hot infusion!
Remember: the best thing against the cold is to take shelter … on the outside and also on the inside! If you or any of your relatives get sick during the cold season, here at Parkwood Green Medical we'll be happy to assist you.