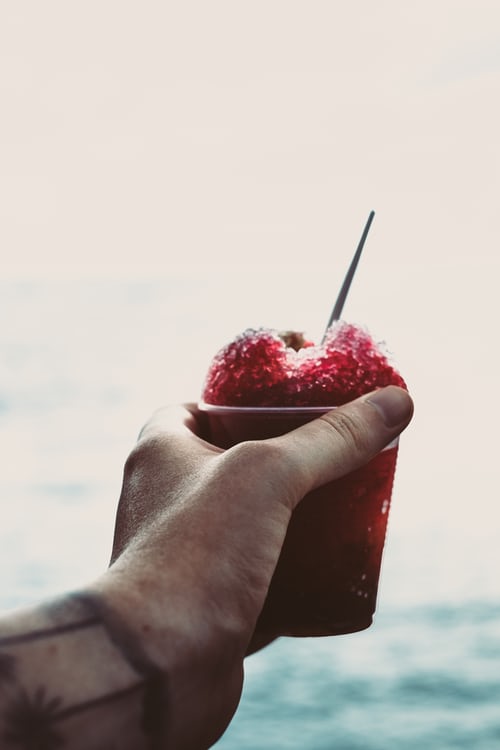 It is very important to evaluate all the features that a scraping machine has in order to choose the best one. To help you with this task, the following buying guide contains all the information you need to know about slushy machines. We hope you find it useful to look for similarities and adapt it to your personal needs.
Remember that if you need a slushy machine to prepare one of these smoothies properly, here at Snow Flow you will find slushy machines that you can rent for your special event or party. We also have popcorn machines and other options to make your event more fun for all your guests. Contact today for more information about all our equipment!
What is slushy machine and what advantages does it have?
A scraping machine is an ideal invention to weather hot days. This is responsible for creating delicious ice cream and slush based on crushed ice. Once the machine forms the chips, you can add any type of syrup or liquid that will give it the flavour. The most popular are syrups, coffee or your favourite liquor.
Among the advantages that characterize this device, without a doubt is the possibility of withstanding high temperatures and cooling off. They are also useful for parties, birthdays or events in which we want to surprise our guests. Finally, if you are looking for an economical solution, marketing scrapes leaves a lot of profit.
Advantages
Easy to use
Fast preparation
Low cost supplies
Variety of preparations
Disadvantages
Some models require more work
You cannot prepare large quantities with a domestic
They should be cleaned every day if you use dairy
Industrial or domestic scraping machines – What should you pay attention to?
We can distinguish two types of scraping machines. Although its difference may be obvious, you don't need to have a business to buy an industrial scraping machine if you like it. Both can be very useful for children's parties, cocktails or frappé coffee. The main difference is performance and prices.
Industrial They are the most popular and are available in different quality ranges. Its size and capacity are much larger since they are intended for commercial use in bars, restaurants and hotels. They are more expensive and bulkier, although the idea is to generate a profit to cover the costs of their maintenance.
Domestic
They are the newest available in the market. In the past it was very difficult to have them since scraping is a mostly commercialised product. These are characterized by having a smaller size, being portable, accessible and representing lower electricity consumption. Although its duration is shorter and some give more work.
Domestic Industrials
Capacity 6 to 30 Litres 1 to 5 Litres
Tanks 1 to 3 One
Production per hour 200 glasses 1-4 glasses
Frequency of use All day 1-2 times a day
How much?
It is striking that scraping machines are available in many qualities. From toys for children, to industrial machines for your business. The cheapest ones are found from AUD 25, usually for children; A product for domestic use has a value of around AUD 37.50 and AUD 115.
Another story is industrial scraping machines that have a considerably higher value. You can find these from AUD 135 for a basic, manual or low capacity and powerful product. For those with more tanks, prices can reach AUD 525 and easily exceed AUD 1850.
Where to buy?
Scraping machines for children or toy, you can find them in any store that offers party equipment. Those of domestic use, continue being a somewhat exclusive product and it is difficult to find them in department stores.
It is much easier to find scraping machines for domestic use in online stores. You can read user reviews and ensure product quality.
Purchase criteria: factors that allow you to compare and rate the different models of scraping machines
It is difficult to consider the opinions we receive about a certain product since we all evaluate it differently. Our recommendation in this case is that you consider the different factors that characterize scraping machines in order to apply them to your personal situation. We assure you that there is one for you!
Capacity
The capacity should be chosen based on the use you will give your scraper machine. This is always measured in litres since it is a product that works with liquid. If it is for occasional domestic use, a size between 1-2 litres is more than enough, while if you want to give it a commercial use you should consider at least 5 litres.
Power
The power of scraping machines refers to the working capacity of the appliance. Ideally, a low power should be chosen so as not to increase energy consumption. We recommend that it be at least 350 watts, to prepare scrapes, quickly, smoothly and deliciously.
Functions
A good scrape not only consists of crushed and flavoured ice. We can distinguish various textures and preparations if we have a machine that facilitates this work. These functions can be the level of crushing of the ice, either for frappé or simply liquid to be able to sip with a straw.
Traditional slush
This type of scraping requires water, ice and sweeteners. The sugar level will influence the size of the crystals, using little sugar generates a rough drink with very large and tasteless ice. This function is the main one, that's why your machine has to have it regardless of the type.
Cocktails
Not all machines allow liquor to be added to their tanks, as this can block their functions. It is not an indispensable function since you can do a neutral scraping and add the liquor later. We recommend this function if you want to prepare cocktails in large quantities, balanced and quickly.
Dairy products
Making iced coffees or using dairy products on scrapes can cause the machine to take much more work and should be done daily. However, by containing this function, your creation possibilities increase and you will have many more products at your disposal.
Here at Snow Flow Victoria you can rent slushy machines and ensure everyone in your party has the biggest smile on their face.