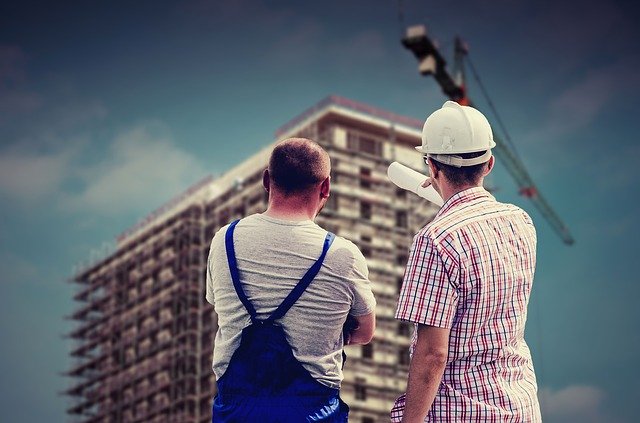 If you dream of giving this space another look but the idea of ​​a reform terrifies you, put into practice these tricks to renovate the kitchen without works and spending less money.
Few people we know who have enjoyed doing home renovations, and even less when it comes to the kitchen. Whether it is small or large, it implies that you will not be able to cook for a few days and, although it is not the most dramatic thing in the world, it is a nuisance. Not to mention the money to be invested.
There are many solutions to renovate the kitchen without works, spending a decent budget and even doing it yourself.
Australian Construction & Development Services is a business with over 30 years of experience in the field of construction, repairs, building maintenance and insurance.
How to renovate the kitchen without annoying works
Don't call a contractor or get supplies for the days you can't use the kitchen. With these solutions you can almost completely transform your kitchen without having to request a building permit from the town hall:
Change the lamps
Of all the options, this is probably one of the easiest. Open a catalog of lamps and let the new light be in your kitchen. You have pendant lamps and recessed spotlights, among other options.
It is important that you know the degree of natural light that enters through the windows, or if it is an interior kitchen, the style of this space, the colors.
Even the type of light bulb you choose is important and can change the look of this space in your home. Traditionally, kitchens have white light, which we unconsciously associate with clean but cold spaces. If you want to add warmth, try yellow light bulbs.
Chalkboard painting in the kitchen, the fun touch
Write down the shopping list, the plans for the weekend, leave messages to your roommates or bring out your most artistic vein. A wall with chalkboard paint gives a completely different look to your kitchen and the good thing is that it will always be changing, although this depends on you and the use you give it.
You don't need to paint a large wall either, but if your kitchen is small or you have little surface area to paint, hang a small blackboard in a corner and give it the same use.
Ideas to take advantage of a small kitchen
Change the kitchen furniture outside but not inside
Just by renovating the furniture doors you will have the feeling of entering a new kitchen. You can even turn what was a dark closet into a display cabinet so that your dishes look unapologetic. If you maintain the structure of the interior of the furniture, you save money and you do not have to take out all the pots and put them back, which is always a headache.
Paint the furniture and brand-new handles
If the furniture in your kitchen was made to measure, changing the fronts can be a bit more expensive. If you prefer to save, paint will be your great ally. Make sure that it can be used on the material of your furniture, choose a color for the furniture polish and get down to non-work.
You can also combine two shades of paint, giving one color to the furniture that hangs on the wall and another to those that rest under the countertops, for example. A fun and highly visual game that will attract the attention of those who visit your home.
And while you are, look for new shooters. Changing this little detail does much more than you think about the aesthetics of this space.
The walls are not saved either, although the change will be more evident the more wall you have and this does not always happen.
And be careful, because you can paint up to the door. Yes, the one in and out of the kitchen. With a stroke of paint you not only give a new look to this space, but it will also project it outwards.
Tear off the tiles? No way!
Even if you want to tear off the tiles when the lentils burn and thus have the perfect excuse to renew them, you don't have to. Just give them a couple of coats of paint or wallpaper them.
If you choose to paint them, make sure you use a special glaze for tiles, because not just any paint will do for them. As always, pay attention to the colors that your furniture or the floor already have so that your kitchen does not end up looking like a nursery full of colors.
In the case of wallpapering the tiles, there is a special wallpaper for kitchens that incorporates a layer of vinyl, thanks to which moisture is isolated. The thicker the paper, the greater the resistance. And you don't have to worry about how to clean it, since wiping it with a damp cloth is more than enough.
Or maybe your kitchen does not have tiles and precisely adding them is the change you are looking for. To make it quick and easy, opt for vinyls that simulate them (there are them with different motifs and some even simulate stone or exposed brick) and forget about filling everything with dust to put some real ones. My recommendation is that you place them in the front where you have the fires, to protect the wall from the inevitable splashes when we cook.
New countertop and renew the kitchen without works
This change can make you spend a little more money, but it can also be the only thing you need for the renovation. Also think that it is a long-term expense. Investing in a good countertop not only transforms the look of your kitchen, it can last for decades. Some types of countertops are:
Laminated: Are those on whose surface a plastic sheet is placed. This can be of different colors, imitate stone, wood, etc. Its price is usually lower than the others.
Natural stone: Granite, marble or quartz are the most used stones for natural stone countertops, which are elegant, resistant and very durable but you have to take good care of them so that the passage of time is not noticed.
Artificial stone: Aesthetically it is the same as the previous ones. It is obtained by mixing natural stone and resin, generally. They are a good option when we want the effect of stone but not spend so much money.
Wood: In rustic kitchens you cannot miss a wooden countertop. It is warm, it is beautiful, it brings personality but it is delicate. If it gets stained, it must be cleaned quickly, it can crack, you cannot leave hot pans or pots on it and it must be cleaned every day to make it hygienic.
Stainless steel: They are the most used in professional kitchens because their cleaning and disinfection is very simple and they support everything. But in homes they are somewhat cold.
If you choose a new countertop, your kitchen will look like another completely.
Enjoy the services of Australian Construction & Development Services as a business dedicated to offering the most reliable and specialised building services and insurance in Australia.