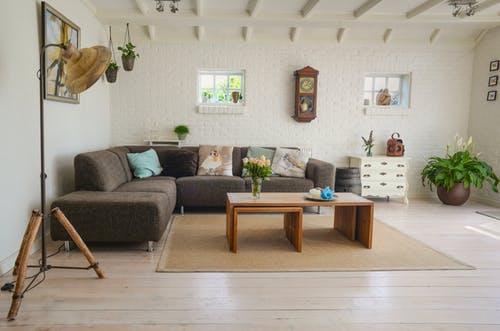 How to take photos for home interior real estate Do you know how to take photos for real estate? In today's post we will show you some tips to take the best photos, so that they invite you to contact and attract more followers to your real estate website
With the real estate market in full recovery and good prospects on the horizon new needs begin to appear. Customers who are no longer satisfied with photos of interiors of poorly lit houses made improvised with the mobile camera.
The current customer is more demanding than ever, and begins to demand more for his money. Do you want to respond to this need or turn your back on the opportunity to generate more sales?
Here at Conveyancing in Melbourne we offer all the services related to assistance required for the process of buying a new property. Contact us!
Why do you need to take pictures of home interiors?
A catalogue of properties with good real estate photos, along with the customer database, are two of the most important investments of a real estate agent. With good houses, those that enter through the eyes and where you want to be and good customers, with money in your pocket to spend, even a fool can do business.
However, not everything is so beautiful. Modern houses inside are not always in good condition, and customers always bargain to save a few dollars.
To solve the first of the pitfalls we dedicate an article to a technique that many people use but others still do not even know what is home staging.
We analyse the principles of this discipline, among which stand out, order, clean, clear, repair and decorate. The differences between before and after interior decorations were impressive, and the minimum investment.
With these techniques, downward negotiations are avoided, which in some cases can amount to 15% of the price.
Well, what would be the point of making this investment and not highlighting the results with good photos?
How to take photos for home interior real estate
Below we will list simple tips for taking photos for real estate, which can help you increase quality. Take note!
Choose a good camera
It is not absolutely essential, because in fact, the network is full of good examples of interior and exterior photos of amateur houses with very professional results. However, just as you invest some money in offering your customers a quality product, with a real estate website at the height of the service you offer, you can also invest in a camera that guarantees high quality results.
What camera to choose for interior photos of a house?
So many options … The first thing we can recommend is that it is not very heavy. You must take many photos of interiors of houses and if you do not want to end up exhausted, try to make it light.
Also, choose one with a minimum of 20 megapixels. This guarantees sufficient quality to publish them online or on paper, if you wish to present a dossier in hand to a potential client.
When it comes to objectives, look for one that is versatile. Interior photos of a house should be of two types: general and detail. For generals, in which it is necessary to see the full extent of the room, look for a wide-angle lens.
The difference between one of 20 mm and one of 10 mm can be important. Clients want to see all the elements of the room, not having to do a mental puzzle with the images of the interiors of a house.
Finally, you can get a sharper image with a tripod. Thus, you guarantee that the image is stable and the interior and exterior photos of the houses are better. There are many prices and functions, but it is not an expensive accessory and will allow you to increase the image quality.
Some professional photographers also choose a professional flash
You will have seen it in some photography studios for real estate and it is a device connected to an external light source, accompanied by a small umbrella that blurs the light and distributes it evenly throughout the room.
Many experts do not recommend the use of flash in this type of photos, because it can produce a very "hard" and not very suitable effect when we are looking for a warm environment.
However, if you don't have much time and there is little ambient light, the flash can be a good ally. Of course, try to soften its effect as much as possible with blurs.
Take care of the light of the photos for real estate inside and outside the houses
It is not nonsense. A grey day can ruin even the brightest house. If you really want to show the house in all its splendour, wait for the sun to rise. It is the first thing customers are looking for, and it is something you should not ignore.
If for any reason, you do not have enough natural light or it is very scarce, you can use the artificial flash. In either case, do not leave a light bulb unlit and you will increase the chances of the stay, even if there is abundant natural light.
Look for multiple angles
Not always climbing a ladder to leave the entire room is a good idea in the interior photos of a house. Not much less. The mixture of a chopped angle and a wide angle can offer an unattractive space, which seems taken from a movie studio.
If you want to get the right angle, always look for naturalness. When you enter a room you do not see it from a height of 2 meters, but from your eyes, about 1.60 m. Always look for the result of the image to mimic the first impression the user will have when visiting the room, with a more or less natural height.
Here at Conveyancing in Melbourne you will find the cheapest conveyancing in Melbourne to ensure success of your transfers. We will be able to help you achieve your goals and sell your house the way you expect to.