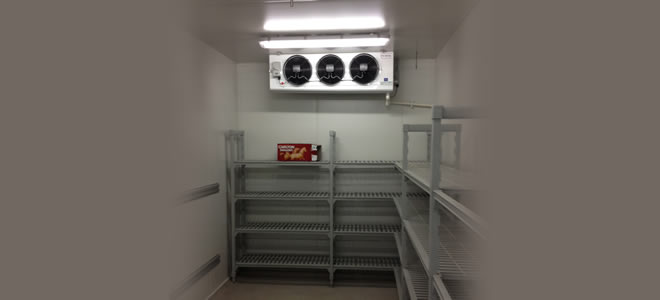 In our digital society, the data is the new gold and, as such, the site where they are managed and hosted is the most valuable installation that a company can have. With the permission of cloud computing – a paradigm that has opened the door to the exploitation of these infrastructures through a third-party modality – data centres are the most important buildings of any digital company.
However, these places are not always as efficient and sustainable as would be desired. In fact, the CPDs are responsible for a large part of the pollution generated by the energy consumption of our planet, as well as the demand for natural resources to feed this entire ecosystem of centres.
If you want to ensure your cooling system is working properly for your servers, and it receives proper maintenance here at Blue Innovations we can offer you assistance. We will take the professional commitment of helping you achieve a smart level of investment.
To reduce these parameters, here is a series of easy and simple tricks to execute today in your data centre:
Be smart with temperatures
The key in any data centre is in the management of the temperature of the facilities. And it is that, although it is believed that the colder the better (Google and its attempts to take their CPD to icy land or to the high seas have contributed to generate an erroneous image of it), the truth is that a data centre can operate at very high temperatures. Top companies like Intel already work under this principle in some of their server buildings in Silicon Valley.
In that sense, trying to take advantage of the operating margin of the servers to reduce the energy consumption derived from the refrigeration of the equipment can contribute to consume less electricity and damage the environment less.
Create physical barriers between heat and cold
In a traditional data centre design, the heat produced by the servers is absorbed by the cooling systems, either by air or water. However, in many cases there are no physical separations between areas with cold or hot temperatures, which makes it really difficult to maintain an adequate temperature without incurring a multimillion-dollar electricity bill.
How much does a data centre contaminate?
Creating physical barriers (walls, panels or similar) that separate the cold and hot aisles can be a very economical way to reduce energy costs, while eliminating dependencies from external power sources and consuming natural resources to feed the cooling systems of the CPD.
Install frequency inverters
One of the ways to make a data centre more sustainable and economical is to install variable frequency drives (VFD). These are systems for controlling the rotational speed of an AC motor by intelligently managing the frequency of the power supply to the motor in question. In this way, consumption can be adjusted in real time and improve the energy saving capacity of each server room.
Turn off the light!
One of the most stupid and easy costs to solve in a data centre is related to the light used in the server rooms. And it is not only about the energy cost of supplying the light bulbs that illuminate the installation (there are people or not inside it) but, and especially, of the heat generated by these devices towards the computer equipment. This indirectly increases the electricity consumption necessary to cool and maintain the computer equipment rooms at the ideal temperature.
Installing presence sensors, lighting the room only when there are technicians in it, or programming light systems to turn off at night are ways to reduce or minimise this impact.
Economy of scale
The last advice is the most obvious: it is not worth having a data centre if we just need a few servers and some storage. The huge fixed costs of maintaining a CPD (from the building itself, through the staff, to backup power systems, normally operating with diesel) are the same whether it is a single rack or hundreds of them.
Therefore, if you have a valid amount to be integrated into a larger data centre, managed by a third party, the savings that we can obtain are huge.
Some businesses have preferred to migrate their data centres to colder places, for example, Iceland. The island seeks to position itself as an ideal country to receive hundreds of thousands of servers, having geothermal energy without environmental impact and an adequate cold climate for cooling equipment.
Since the financial crisis, Iceland has been forced to withdraw from the bubble in which it lived and return to nature. Fortunately, there is much of that nature to find refuge. Iceland is an impressive world of volcanoes, endless meadows and ethereal winter panoramas.
It is not, one would think then, the most obvious place to put millions of computer servers in the world that are, despite their usefulness, a little less attractive. But now that country is looking for exactly that: to become the world capital of computing power.
Behind all the big internet companies there are huge and growing data centres full of servers working. It is believed that Google, for example, has about one million servers, but even less intensive computer operations, such as banks, need hundreds of thousands of servers to store all their information.
The problem is that, while these computers seem innocuous, they use a lot of energy.
It is of course the energy that is needed for the servers themselves, but almost as important is the energy used to cool them.
"For every watt that is spent operating servers," says Dr. Brad Karp of the University of London, "the best companies, which are most careful about optimising efficiency typically find that they spend between 40 and 60% of energy extra in refrigerate them ".
However, you do not need to move your servers to Iceland in order to optimise their functioning. Here at Blue Innovation we can help you achieve top efficiency with excellent cooling equipment.