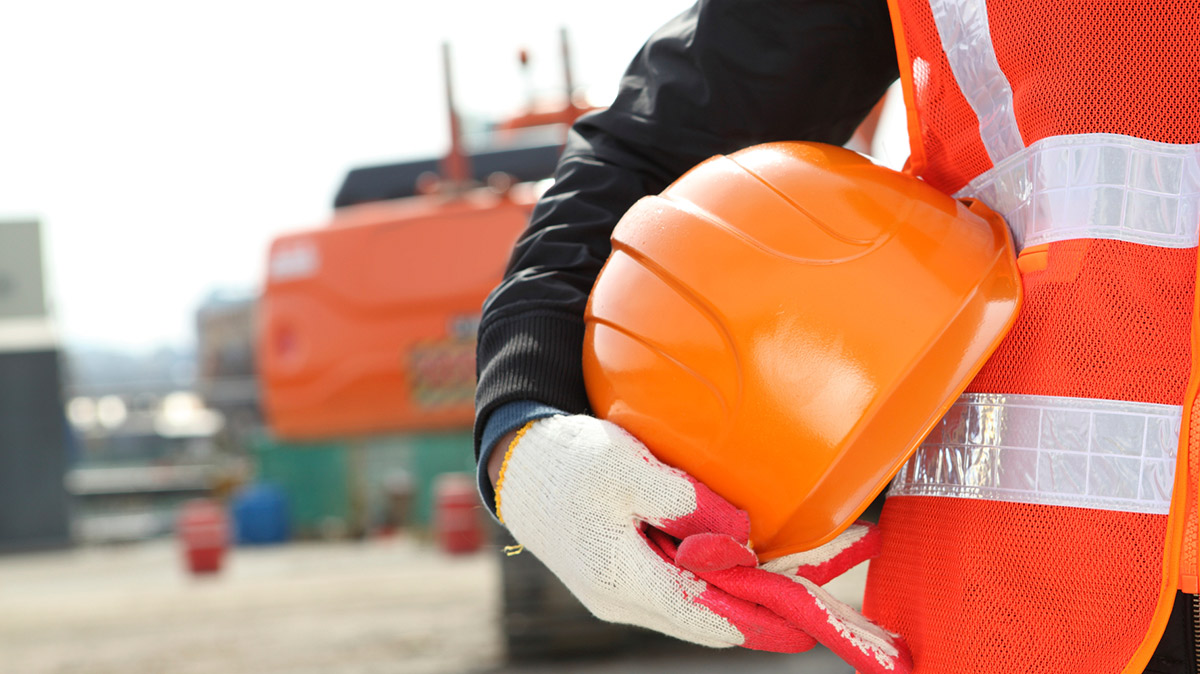 Safety and security. Safety in any instance cannot be compromised. Whether we are walking on the street or at our own home, we all want to feel safe and secure. When we walk down the street, we expect to safely arrive at our final destination. To be able to walk on the footpath and not have to worry about getting hit by any oncoming cars or becoming injured from any other accidents. Or living in our home without the constant fear of being intruded by thieves and burglars. In everyday life, most of us go throughout the day without being involved in an accident or in a situation where it compromises our safety and security. Living in a multicultural and diverse country, Australia is one of the safest places to live. However, just as any other country in the world, our beloved country have people that commit a range of offenses such as theft, vandalism, trespassing, and even terrorism in some extreme cases. Not only do important people such as the Prime Minister or the Queen need protection, but buildings and construction sites are in need of protection as well. Protecting your premise and property is an important step to ensure peace of mind. Constantly worrying about whether your construction site is in danger should be a realisation that you should do something about it. Hiring security guards is a great first step. Whether you have a small store selling valuable merchandise or a large commercial premise, one of your major aims to ensure that your employees, clients and goods are safe and secure. Proper security for any site enhances business productivity and has a positive impact in the long run. If your business or premises has been a victim of crime such as a robbery, burglary or any other anti-social activity, you may worry that it may happen again. If your business or premises has never had any issues with trespassers, robbers and the like, it does not mean that you or your premise is 100% safe. Every unguarded business or premise is somehow susceptible and vulnerable to danger.
At Site Security and Traffic Control (SSTC), we can help keep your site safe, secure and in the clear. With our second to none site security services available in Sydney, you can hire security guards to keep your location well protected. We offer first class site security guarding which incorporates regular perimeter patrols, emergency procedures, incident reporting and more. Our static security guards operate on fixed locations and safeguard your premise. With our experienced and well-trained security guards, safety is everyone's top priority and responsibility. All our work is carefully planned by our highly qualified management team. If you are in need of construction site security, we've got you covered. We specialise in construction site security services and some of the services we offer are construction site static guards, mobile patrols, security consultancy, checkpoint security and concierge services. Although your construction site as well as many others may seem to be just a pile of dust, rubble and unused materials such as wood, it may hold important and expensive materials and machinery that may be stolen or damaged when the site is unoccupied. This tends to attract potential trespassers and misbehaviour from third parties. We acknowledge the anxiety of unattended machinery and material; therefore, we excel in protecting your building site. Not only are abandoned construction sites vulnerable to theft, but they are susceptible to vandalism as well. During the construction process, almost all construction sites are at risk of vandalism, theft or damage. Some construction projects can be targets and repeated targets from youths, criminal gangs or even scrap merchants. We completely understand how vulnerable your construction site can be. Therefore, we put the appropriate requisite measures into action. Accordingly actioning these measures will ensure the safety and security of your property and project. By choosing Site Security and Traffic Control as your construction site security partner, you can be assured that your premise is secured to the highest safety standards.
There are many advantages to hiring qualified construction site security guards. First of all, our team of security guards prevent crime from occurring at your construction site. Our diligent guards are always on time and efficiently manage shift assignments. Site guards that simply patrol the area already act a deterrent for trespassers and criminals. Criminals don't usually attempt to steal or cause trouble when they see that there are guards protecting the site. The mere fact that security guards are subject to mobile patrolling can scare off potential trespassers. The presence of guards can enable your building or site to gain a good image by sending a strong message about security. Other than physically patrolling the area, our immaculate guards can also operate from behind the scenes. We can constantly keep track of security footage through monitors and cameras. We are equipped with the latest technological gadgets and surveillance monitoring systems. Our state of the art gadgets combined with our dedicated security guards shows that we have the necessary skills and resources to guarantee your construction is in safe hands. All our licensed security personnel also undergo specialised training for management of emergency situations. Our efficient site guards are accurately trained and experienced to handle any situation. Our team of highly trained guards know how to appropriately react to different circumstances. Whether it is an armed robbery or a physical safety threat, our team will know exactly to do and act fast to resolve the situation. When you hire our expert guards, we assess your area and prepare for the worst. This allows us to be ready for any given situation. When you leave your construction site, you will have peace of mind knowing that our reliable guards will protect your premise.
At Site Security and Traffic Control, we not only provide unmatched construction site security, but traffic control services as well. We acknowledge that our clients have different needs and we offer you traffic control and management. We all know that safety is important, and safety for your road crew cannot be ignored. Our traffic management can be tailored to suit each client's individual requirements. Whether you are in need of traffic management at concerts and events, construction sites, road construction or traffic control, management is essential to keep structure. I'm sure you have all experienced the horrible traffic after a concert or a big event. Everyone is eager to get home after a big night. Our traffic control services will help with situations just like that. With our impeccable and organisational skills, we prepare your individual traffic management plan to ensure fluidity with traffic and minimal disturbance. We help smooth out the traffic and make sure everyone can safely exit the area. Another situation that we have all encountered is when there are roadworks and road construction. Gasworks or hazardous construction work obstructing traffic calls for reliable traffic controllers. Drivers and those in the area are in need of traffic controllers to direct the traffic. Our traffic control personnel have great attention to detail and a vision to ensure fluidity and excellence. Our superior quality traffic management services are available to all construction and service sites. With our premium traffic control services Sydney and traffic management services Sydney, you do not have to worry. We have efficient apparatus and communication to ensure fluidity with traffic control procedures. We are fully insured and accredited and our road control services are available 24/7. By delivering premium traffic services in the most professional way, we have become an industry leader.
Don't look any further, at Site Security and Traffic Control, we have got all your construction site security and traffic control needs covered. We are uniquely branded and readily identified around Sydney by superior quality construction and service sites to traffic management. We specialise in construction site security and can fulfil your requirements at a competitive price without compromising on quality. With our traffic control services, you can benefit from our diverse range of services including traffic assessment, traffic reports, traffic signs, licensed traffic controllers and more. We work in collaboration with our clients in order to cater to their different needs. We believe that communication is key and we effectively communicate with our clients to ensure they are well informed at all times. Our number one priority is safety and we work in accordance with legislation. We pride ourselves on our teamwork as we understand that teamwork is imperative to achieve the necessary goals to attain optimal results. Reliability is shown in our consistent and timely work ethics that you can depend on. We are not only a reliable traffic control and construction site security provider, but we deliver our services with the highest level of integrity. We do what is right for our clients and ourselves. At Site Security and Traffic Control, we offer quality services, so do not waste your time and money on second rate services when we have got the professional services that you need.