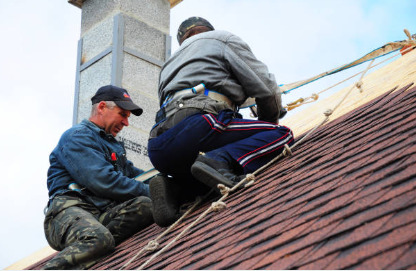 Every house needs a roof. It is quite obvious. Therefore, this post we want to dedicate to that part of the house that does not always have the attention it deserves. Especially to the rooftops. A world of roofs that contains many variants and types to choose according to the style of your home: beams, wood, with continuous support, waterproofing etc. All of them adaptable to the materials of which your home is composed or to the context surrounding the house.
If you feel like embarking with us in this world, sometimes unknown, do not think twice and start reading. You will not regret it!
If you want to hire experts that will take care of delivering top quality roofing for your house whether you are building or renovating your house you can contact us today and we'll be happy to assist you.
Rooftops for all tastes
Currently in the market more and more types of materials appear to create roofs and roofs and different techniques to carry out their implementation. From the most traditional to the most current, we begin a small tour of them.
Wooden roofs: Of the most classic. These also fulfil a double functionality: thermal and aesthetic insulation. Composed of wood sheets, give your home a rural and elegant touch. This type of roof can be placed both in housing and under construction or under cover. His point in favour is the use of natural and noble materials.
Roofs on beams: Ideal for comprehensive reforms or to improve homes in poor condition. Its installation is a bit more complex than the rest due to the materials used (fibre cement and polyextirene). It is the most recommended when starting a new construction. In addition, it is a good thermal insulator
Roofs with continuous support: Among its tiles, there are three types: curved, mixed or flat. They are the most suitable roofs for homes that have cement or concrete skirts. It is composed as a whole of an insulator, a metal or wood track, fibre cement and the tiles themselves. The insulation it offers is very high and is highly recommended for areas of heavy rain.
Economic roofs: That they are called this way does not mean that their quality is worse than the previous options. However, the materials that compose it are cheaper than those already mentioned. An example of this are metal sandwich panels. These are suitable for any type of renovation or construction, making them more profitable without losing quality insulation.
Sheet roofs: It is usually left for industrial use and spaces that do not have specific insulation conditions. In addition, it also contains a great aesthetic function due to its diverse variety of shapes and colours. They contain a high adaptability.
Which one suits you best?
After this review of some of the most common roofs and roofs, which one do you prefer? Which one do you have in your home or would it be better for you? If you are thinking of carrying out a reform of your roof or your roof and are in doubt, we can help you.
Roof waterproofing: five recommendations for proper execution
Do you have leaks? Do you feel that your roof, terrace or wall is not completely waterproof? Possibly your house needs waterproofing to be like new again. This will not only protect you from moisture, but also ensures more lasting protection of your roof, so you will delay or avoid possible reforms. According to need we will always use the most suitable method.
Previous advice
Before making a waterproofing and regardless of the method or material we want to use, we have to take into account some recommendations:
The surface must be completely clean and dry to ensure the perfect adhesion of the waterproofing.
Check and repair possible cracks to ensure 100% tightness.
If the type of waterproofing is going to be liquid, apply several layers in a homogeneous way leaving a drying time of 24 hours minimum. The layers must be firmly attached to each other.
For any projecting element, provide a water breaker to avoid erosion over time
Inquire about the time that will be in the waterproofing period, to prevent all work, whether drying or placement is lost due to some inappropriate rain.
Acrylic waterproofing
It forms a 100% waterproof film, with high weather resistance and very elastic, suitable for weather changes and consequent product expansion.
It is the best for rehabilitation of facades, waterproofing of terraces and roofs.
It has high resistance to ultraviolet rays
Polyurethane base waterproofing
It is very fast to put on, it reduces future costs in repairs and maintenance. A mesh or protective cloth can be added to increase its resistance to sudden changes in temperature.
High elasticity and very good adhesion, with the advantage that it is applied on any surface.
Waterproofing with asphalt fabric
It is a felt with various insulating materials in layers that together form a single "fabric".
The way of placing is a little more laborious than the previous ones, they have little elasticity, nowadays they are increasingly obsolete. They are valid as an emergency measure but considering their poor durability it is not really profitable to put them to waterproof roofs permanently.
Waterproofing with induline under tile
This system is already a work of reform on the roof and should be called a waterproofing or roofing company, but it is a definitive solution to moisture problems, since it is as if there were two roofs instead of one.
Here at Lee Meehan Roofing, we recommend top material that will help you a lot in fulfilling the task previously mentioned, that of protecting you and your family. Keep in mind that if you want to hire premium building and renovating services, you only need to contact us, we have years of experience providing second to none services here in Australia.