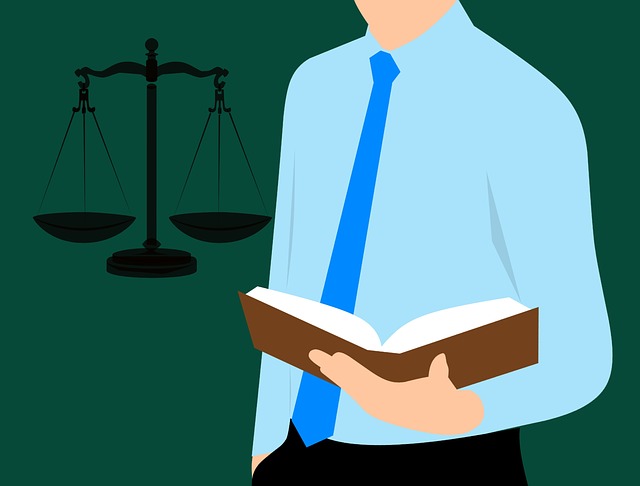 It is important to have everything clear before hiring a lawyer and leave no doubts unsolved in the hope that they will be resolved later.
Most lawyers will answer your initial questions by phone, email or a first free consultation. Beyond these initial doubts, many lawyers will charge you the first consultation to be able to talk about your specific case, determine fees, explain the options available, etc.
Here at RS Chase you will receive legal assistance to ensure you are making the right decision regarding your assets and how to protect them from potential future litigations.
These are some of the questions that must be answered before hiring a lawyer:
What kind of cases do you specialise in?
Do you have experience solving cases like yours?
Have you recently resolved a case like yours?
How long will it take to resolve your case?
Will you personally work on your case or assign it to someone else?
How will fees be calculated?
What would be the frequency of charges? Will it be charged only once? Once a month?
What are my options? Are there different ways to solve my case?
What are the possible results?
Will someone else work on my case?
What to do when hiring a lawyer
Define your problem and gather all the related information and documents
Before you start looking for a lawyer, clearly define what your situation is, what is the problem you are trying to solve and decide if you need to hire a lawyer.
If you decide that it is necessary to do so, first gather all the information related to your case, such as phone numbers of those involved, copies of the relevant documents, anything that serves as evidence, etc.
Regardless of the experience and knowledge that a lawyer has, he will not be able to help you efficiently if you do not understand the situation in which you are. Gather what you think will work and your lawyer will tell you throughout the process if more needs to be done.
If possible, get a lawyer through referrals
A good way to get a good lawyer is to ask your family, friends and acquaintances if they know someone who has had to deal with a case like yours or if they know a lawyer directly who can help you. The main advantage is that you will know if this lawyer handled the case correctly and efficiently and if his clients are satisfied with him.
Call, solve your initial doubts and start comparing
Once you have a list of referrals or lawyers that you have found by other means, contact each one, explain your situation and ask the questions mentioned earlier in this article.
Compare the answers, prices and solutions they offer to choose the one that you think best suits your case. As far as possible, avoid asking these questions by email, as it is important to evaluate the way in which the lawyer expresses and know how comfortable you feel talking to him.
If there is something you do not understand, ask.
Your responsibility as a client is to gather all the information and related documents and explain your case in the best possible way, not to fully understand all the legal terminology.
If there is something you do not understand, ask and ask to be explained in simple terms. Many lawyers assume that their clients understand the same as them and this can lead to unnecessary misunderstandings.
Before signing the contract, make sure you understand all the procedures to be performed and all the conditions of the contract.
Sign the contract
It is very important that everything they have agreed upon is written clearly and in detail in the contract, mainly everything related to fees and costs. It doesn't matter if it's a trusted lawyer or someone you've worked with before. It is always important that all the terms of the agreement are in writing in a contract signed by both parties.
If your lawyer will work at an hourly rate, ask for a detailed bill detailing how the lawyer used the time to resolve your case.
Constantly contact your lawyer
This does not mean that you have the right to be insistent beyond the respectful, but if you have doubts or if a long time has passed without receiving news about your case, call your lawyer.
Similarly, if events arose that are relevant to your case, call your lawyer so he can act on these changes.
What you shouldn't do?
If you follow the steps and suggestions above you will not have to worry much, but below you will find a few recommendations on what you should avoid:
Never sign anything if in doubt
It is normal that you feel something lost throughout the process and it is normal that you do not understand or are familiar with all the terms related to your case. If your lawyer is not willing to answer all your questions and explain everything in a simple way, he is probably not the best lawyer for you.
Do not hire a lawyer who is insistent with your services
You always have the right to choose the lawyer that you think best suits your case and you even have the right to decide that you don't need a lawyer. Stay away from lawyers who are insistent with phone calls, mails or who contact you insistently in any other way.
Do not hire a lawyer just for being a relative or acquaintance
Getting a lawyer may seem intimidating and you may prefer to simply hire a family member, friend, etc. Remember that if you decided to hire a lawyer instead of solving the problem, it is only because it is an important issue for you, possibly with real consequences in your life. The more you strive to get a lawyer who specialises in cases like yours, that inspires confidence and is within your budget, the better your chances of solving your situation in the best possible way.
Don't hire a lawyer too early
Do not hire a lawyer before defining your situation well and before being sure that it is really necessary to hire a lawyer. Many people waste money starting a process that they are not willing to finish or changing focus in the middle of the process.
Make sure you hire the right professional in case you do not have one. Contact us today to know more.