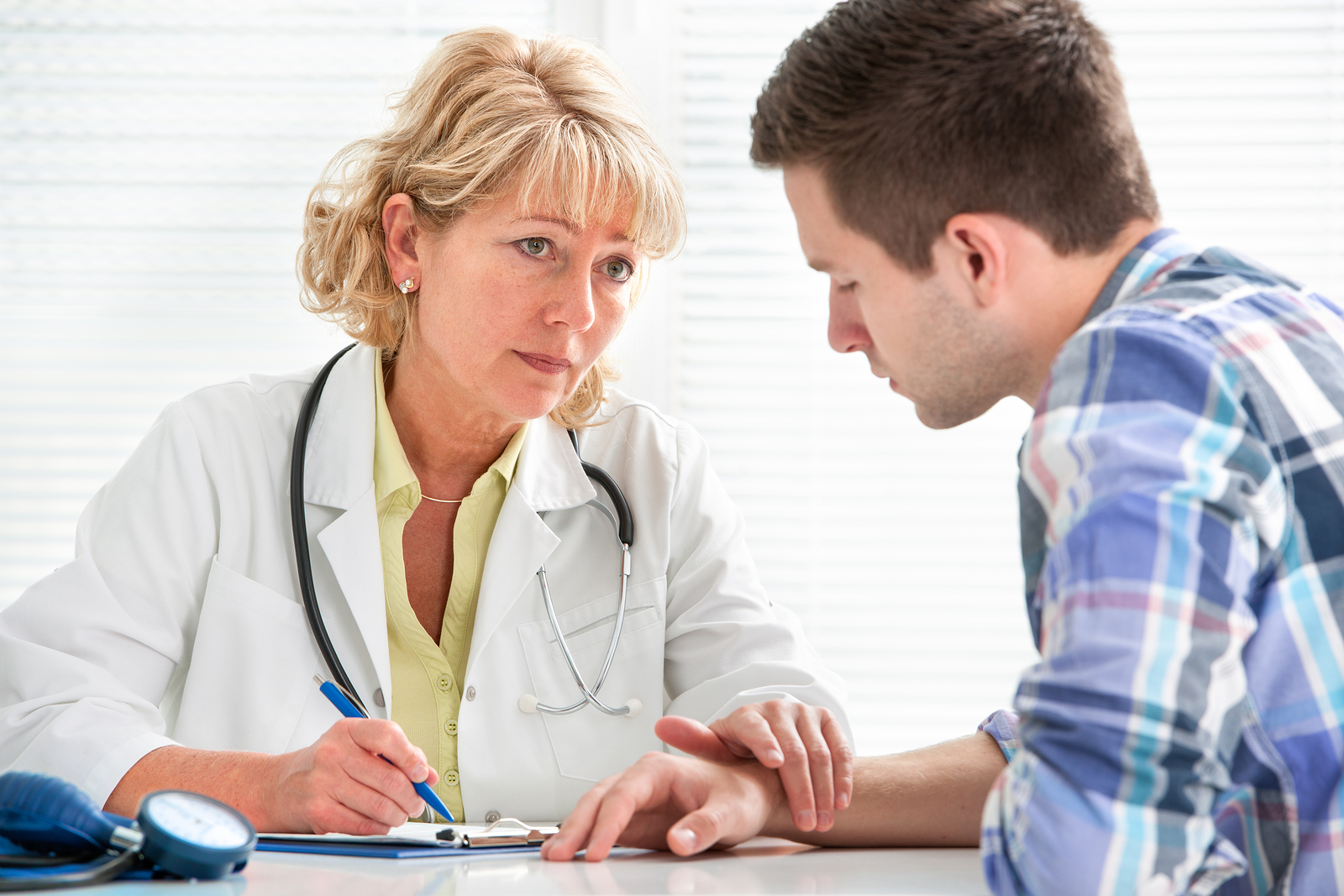 To decide when to go to the psychologist, several factors must be considered. In a sense, anyone can benefit from psychological services that increase and maintain general well-being and promote the freedom to make decisions and the strength to exist. There are cases, however, in which it is necessary or highly advisable to seek psychological help.
In general terms, it is advisable to go to psychological therapy when there is a problem that exceeds the forces you have at a certain time to solve it, which prevents you from living and experiencing well-being and that therefore causes you discomfort and suffering. A problem exists when there is a discrepancy between what you do and what you would like to be doing, or between the results you get (behaviourally and emotionally) and the results you would like to have. It is for this reason that people may need psychological help.
Here at Parkwood Green Medical we will assist you and help you adopt proper dietary habits that will ensure you feel fine and calm.
Sometimes it is not so easy to detect that there is this discrepancy, the only thing we feel is discomfort, disagreement or suffering. And even when the problem is identified, sometimes it is not so simple to solve it, in the sense that it may not depend on a decision of conscience.
8 signs that tell you when to go to the psychologist
1) You have suffered a trauma in the past and you cannot stop thinking about it
The pain caused by the death of a loved one, the loss of work can be enough reason to seek psychological support. We tend to think that this discomfort of mourning will only go away eventually, and yet it is not always the case. Mourning a loss can cause future damage if it is not well assimilated and can lead to isolation from friends and loved ones. If you realise that you are not getting involved in the daily activities of your life or others realise that you are distancing yourself, it is advisable that you talk to someone professional who will help you adequately assimilate what continues to affect you. On the other hand, other people react to the loss rather with maniacal attitudes and get too involved with friends in events or parties, thus altering their ability to sleep. These are also signing that it is time to look for a psychologist.
2) Suffering from recurrent headaches, stomach, or low defences that have no medical explanation
Emotional problems tend to manifest in our bodies. Stress, or emotional distress, for example, can manifest itself in many ways in our relationship with food, in chronic pains of the stomach and head, and frequent colds or decreased sexual appetite.
3) You feel disconnected from activities that you once enjoyed
If you no longer enjoy seeing your friends or loved ones, or going to your favourite places, it can be a sign that something is wrong. If you feel a generalised disappointment, and you have the feeling that there is no point in doing things now, or you feel unhappy, going with a psychologist can help you reconnect with your emotions and get back on track.
4) Your relationships are damaged
If you feel dissatisfied in your relationships with your loved ones, whether your partner, your children, siblings or parents, or you no longer feel at ease in your group of friends and have difficulty communicating how you really feel, you probably need psychological help Either individually, or even as a couple or family member. Many times, only you are aware of this discontent, and others can perceive it as a simple different attitude towards them. That is why it is important that you pay attention to these signs, which will go unnoticed by others.
5) Your friends have told you that they are worried about you
Sometimes we simply ignore the most obvious signs in our lives. The comment of a good friend or our wife, and the recommendation to seek help. He could have been a friend who came by and said, "Hey, do you feel good? I've noticed you've had problems lately, maybe you should talk to someone." Or your partner who said: "Look, you need help, you have not been in a good mood lately, nothing you do helps you, in fact, the relationship is getting worse." Many times, people who know us and observe us can detect signs difficult to detect on our own, so it is important to be aware of the perspectives that others have about you.
6) You use some addictive substance to deal with your problems
If you have drunk or used drugs more frequently or in greater quantities, even thought of using them, or have had noticeable appetite changes, both the desire to overeat and the lack of appetite, these may be signs that you want to make emotions or impulses disappear what is necessary to attend
7) You feel discomfort in your daily life
If you feel that an issue causes significant problems in the functioning of your daily life, whether at work, at home, at school or elsewhere, it is a sign that you would benefit from going to the psychologist. Maybe your concentration is dispersed, your enthusiasm and drive to achieve things has disappeared. Maybe you avoid interaction with your classmates or work colleagues. Or maybe you just feel overwhelmed in general. If this feeling of discomfort persists for weeks, it is a clear signal that it is time to seek help.
8) Nothing you have done seems to have helped
Sometimes our ability to deal with difficulties is not enough. They simply stop working or become less effective than in the past. If you have tried several things to get ahead, such as talking to a friend, doing more exercises, performing self-help techniques, and you have not made much difference, this is a sign that it is time to talk to a therapist.
7 positive reasons to go to the psychologist
In addition, individual psychological therapy is equally useful and beneficial in cases where the goal is to increase the potential and make life a better experience. It will help you:
Accept yourself
Enrich your marriage relationship
Be a better parent
Deepen the meaning of your life
Achieve discipline to perform exercises
Leave behind and forgive
Improve the ability to express emotions
Remember that here at Parkwood Green Medical you can receive psychological assistance from top qualified experts in the area.