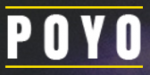 The date is set. The venue is booked. Your event is ready to go but now all you need is to get people to show up. You may be feeling a little worried. The last thing you'd want is your no one turning up to your event. All that time and effort into organising it, all gone to waste. But, don't panic just yet! There are steps you can take to market your event, whether it is a festival, stage show, concert, or any other type of events. You don't necessarily need a huge advertising budget or a celebrity to endorse your event to make it work.
A great way to start promoting your event is to use the internet. The internet is currently one of the defining phenomena reshaping the world as we know it and it is accessible worldwide. You can start promoting your event by dedicating a specific website or page about the event. However, if you don't have a website for the events, you can find a third party platform to promote your event. Either way, you must make your event compelling to attract people to your event. Make sure you include these elements when promoting your event on a website:
Provide a compelling description
If you want people to attend your event, put yourself in their shoes first. If you were looking for an event to go to, you'd want to know as much information about it before you make your decision in events.
What type of event is it?
How much does it cost?
Where is it?
What time does it start and finish?
What is the dress code?
What are the benefits?
These are some of the questions you need to consider. By clearly indicating the topic, time, place and who should attend, it eliminates any confusion in events. However, with that said, you definitely don't want to provide users with an overload of information. Keep the description brief and simple.
As well a description, you can't forget about adding images to your events. The main event image should appear on the website or page and can be shared on social media networks. The image could be of the events logo, a photo of the venue, or even the outside of the venue. Having an image is better than none.
Content development
Leading up to or during your events, it is a good idea to create content for your event. This could be videos, photos, merchandise or anything else. By doing so, it can add buzz and hype leading up to your event. Not only that, it can also tap new audiences and keep your event at the top of mind even after the event has finished.
Guest speaker pictures and biographies
If your event has any guest speakers, it is a great way to add their pictures and their biography for users to find out more information about what the event entails. Guest speakers can help draw out crowds. Make sure you have an image of their face and list their credentials.
Pre-event social media activity
As we all know, events are social occasions. So of course, it would make complete sense to promote your events using social media. From the wonders of the World Wide Web comes social media. There are many social media platforms which you can use to your advantage. It comes in many forms including social networks, blogs, forums, photo sharing platforms and more events. From Facebook to Instagram, to Twitter, you can capitalise on any of the social media platforms to promote your event to the wider audience. The power of social networking is that the number of expected worldwide users is expected to reach about 2.95 billion by the year 2020. This is about a third of the Earth's entire population!
Twitter
A really great idea is to create a hashtag that is short and unique to your event. You can then always use this specific hashtag in every tweet and post to create awareness and hype for your event. Unlike email, most tweets are missed as they flow through the social streams of your audience. Remember to tweet early and often for the most impact.
Facebook, LinkedIn and Google+
Post your event on Facebook, LinkedIn and Google+ and make sure that the image from your event appears. Mention the details of the event to generate more interest in the event. Posting your event on these three social media platforms can increase your event's visibility. It will generate interest and that's where word of mouth comes in. As more people are finding out about your event, the more that people will talk about it leading up to it. People will share it with their friends and you can then tap into new audiences.
It's recommended that you become active on social media. Take any excuse to connect, post, tweet, link and post to get your event out there.
Pre-event blog posts
Blog posts about your upcoming event can really help to get the word out. Interviewing your guest speakers and performers can generate interest in your event which you can do through an email interview. Instead of having to organise a time to meet face to face with them, simply send a list of questions and post the answers when the person sends them back. This is an efficient way to produce content quickly. You can also email the interviews to your subscribers if you have an emailing list to help spread the word.
You can also invite your speakers to write guest posts. Even though this can take a bit of time, there are social media benefits as well as SEO benefits to guest blogging. If your speakers do in fact end up writing something for you, ask them to share the blog with their networks.
Use Search Engine Optimisation (SEO)
Once people start to look at your event now, you can search engine optimise your event page for more traffic.
Choose keyword
With search engine optimisation, you have to choose a keyword that is relevant to your theme and event. Choosing a keyword that is specific to your event should combine both the event topic with the word "event". For example, if your event is a festival and based in Sydney, ideally, you'd want to choose a keyword along the lines of "festival event Sydney", that way when people search for festivals in Sydney, your event listing will pop up along with all the other festivals in Sydney.
Title tags and headers
Along with choosing your keyword, you also have to use title tags and headers. The title tags and headers should be relevant to your target keyword. You should have already added a detailed description for your event which should also include the focus keyword in the description. Make sure your description isn't one big chunky paragraph. Break it up to make it easier for your readers, you can do this by using headings, subheadings, bullet points and internal links.
Links
Adding links can help rank your event page with SEO. Remember to link the event page from other pages onto your website or event page as well as the other older blog posts. This will help your users and visitors find your page easier and also help search engines such as Google and Bing know that your page is relevant to the chosen keyword.
During the event
Promoting your event doesn't have to stop when your event starts. Your event attendees are most likely going to tag themselves at the event on social media platforms such as Facebook or Instagram, tweet about it, or even Snapchat it. You can share photos of the event and the people in it to show what the event is like while also using the hashtag you created. With the majority of people having smartphones, it makes it easier to post during the event.
Post event
Post-event blog post
Even after the event has ended, this certainly does not mean the end of marketing your event. You can recap the event in a post-event blog post which are often very easy to write since you can describe what happened during the event. You can post the blog on your event website so when new users visit your website, they can read about what kind of events are hosted and what to expect. Adding photos and even feedback from the attendees will benefit your blogs.
Post-event email
Post-event emails can keep the buzz going and is a great way to say thank you to the speakers and attendees. Here in the email, you can share important links such as to the post-event blog posts with photos. Entailed in the email you can also invite the people registered to be notified of the next event by adding a link to your email sign up form.
Post-event social media activity
Now let's not forget about social media. Continue to connect with your followers by saying thank you by tweeting and posting photos. You can tag and mention people while all still using the unique hashtag you created prior to the event.
POYO
If you find that you are still struggling to promote and market your event, POYO is here to help you. We offer you with a platform to promote your event to the larger audience. By speaking on behalf of hundreds of events that are challenged by tight budgets, time constraints and marketing platforms, we provide you with a cost-effective solution to help you get your event out there.