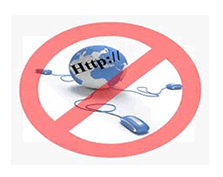 A PC or laptop that was once running quickly and effectively can be slowed down in a number of different ways. Poor PC performance can be caused by viruses and malware on your computer, an overload of useless add-ons and other junk stored on your system and maybe even hardware problems. Poor performance when using the internet can be explained by network issues or connectivity problems.
So, let's take a look at some common computer performance issues and what could be the root of those problems. Then discover the ways in which our on-site computer repair specialists can visit your home in Maidstone or other Melbourne suburbs and can assist you in getting your PC running smoothly again.
1)Find out how to remove malware – Malware is a computer virus or viruses that can slow down the performance of your computer. Malware interferes with the normal workings of your PC or laptop by sending out spam emails, constantly popping up error messages, making your computer freeze, and many other annoying malfunctions.
How can Ourtechs Computer Services in Melbourne help you to repair this computer problem? One of the first things you should do if your PC's performance is lagging is to schedule a malware or anti-virus scan, or let our computer repair specialists at Ourtech in Melbourne assist you with a professional anti-virus scan and malware removal.
2)Look at hardware and driver problems – Poor PC performance can often be a result of hardware issues. The Central Processing Unit of your computer will sometimes slow itself down if it is overheating in an attempt to keep it cool and functioning normally. Moreover, ineffectual drivers can make your entire computer system slow.
How can Ourtechs in Melbourne help you to repair this computer problem? We can upgrade your computer specifications. Or, give your computer a thorough once over to assess if there are any hardware or driver issues which need repaired to improve your PC's performance.
3)Problems with network connectivity – More often than not, system slowness and poor performance are due to networking issues. People often think that poor speed on the internet is because of their computer but it could be because of poorly configured or installed networks.
How can Ourtechs in Melbourne help you to repair this computer problem? We can offer you network upgrades, network set-up and custom network solutions for your home or office network. Our professional technicians will provide the best network solutions to get your computer running at top speed again.
4)Too much junk – Having a computer filled with unnecessary files and junk will seriously slow down your PC's performance. Having extra add-ons, toolbars, folders and files on your desktop and in your system makes your computer system lag considerably.
How can Ourtechs in Melbourne help you to repair this computer problem? Our qualified computer repair technicians can run diagnostics on your system to assess what 'junk' can be removed safely and allow your system to perform to the best of its ability once again.