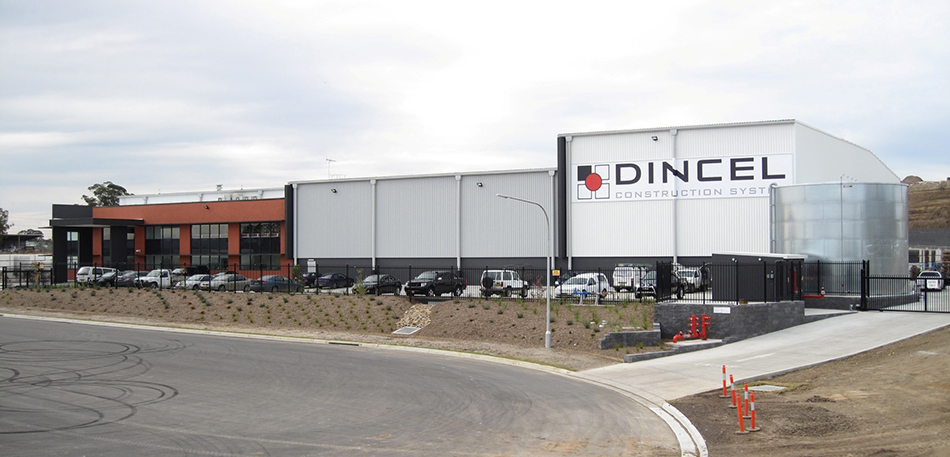 Technological research, investigation and development never stops. Neither do any of these processes avoid such an important field as construction. Having said this, it's virtually impossible for construction processes to continue being carried out the way they used to.
That's the reason innovative materials, equipment, technics and many other parts of the construction world are constantly being studied and researched all around the world. Everyone is looking forward to making buildings more secure, stable and less expensive to build. This also goes hand on hand with the ambitions of designers and architectures of having buildings that would not represent any kind of limitation regarding design possibilities and so on.
In the view of all this, a new material was found very efficient even though it first sounded crazy, it's been gaining the acceptance of everyone until now. They are called polymers and they're regarded as one of the biggest revolutions in the field.
The benefits of using polymers
One of the most important advantages regarding polymers (they are called like this but they are actually a combination of at least two components that synergise very well. They offer higher mechanic resilience regarding their density, not like conventional materials. Thanks to this, they have a wide-range of benefits that need to be taken into account in order to understand how much versatility this material offers to construction.
For instance, they enable architects to obtain complex figures in a very precise way, they are also quite resilient to degradation and highly resilient to corrosion. Polymers have been one of the most important discoveries done by men, having it used in all kinds of presentations such as military vehicles, super yachts, aero generators, airplanes, sport equipment and so on. They are even used for snowboarding tables and surf tables.
But polymers are becoming even more popular within architects, there they report a big amount in savings thanks to the versatility of this material. Mostly because of its weight. Polymers create a wide range of possibilities and can be used in many different areas of construction. They are the best ones to optimise the performance of a structure only by making some simple changes.
Design freedom and futurist constructions
During the past 100 years architects have had to limit their imagination due to the properties of classic materials such as wood, stone, steel, concrete, etc. but nowadays, polymers are revolutionising the industry of architecture. The application of polymers in the construction field have allowed to surpass barriers by replacing traditional materials, now designers have a much wider range of use and they can implement polymers in order to create futurist designs.
Not long ago, designers and architects started challenging the classical canons of construction by starting to use these materials for big buildings and other types of works. In the beginning they were used only for domes and other secondary structures. However, these example are only some of the ways polymers can be used, but they are limitless.
Some of the benefits of using polymers
Of course polymers can offer some other advantages other than their manageability. These are some of the most relevant ones
High mechanic resilience: polymers are very efficient in their use as elements, they can provide a lot of resilience to a structure. They can be designed to provide an exact amount of mechanical properties regarding resilience, traction, flection, impact and resilience to compression. And also, the pieces can be made with reinforcements headed to a specific direction, this can add up some additional resistance to the project.
Aesthetic: they offer a wide range of aesthetic possibilities by allowing different shapes in the building, very complex and creative. Also allowing different finishes thanks to a wide range of different effects. They can even emulate other materials.
Resilience to corrosion: polymers do not develop any rust and they are corrosion-proof. There are many different polymers and some of them are very resistant even in a long period of time, they can even be exposed to different chemicals and environments. Polymer pieces when designed in the right way can be extremely long-lasting and require a minimum amount of maintenance compared to other traditional materials.
Durability: how much can they last? Some say that more than 50 years. Polymers are a combination of different materials, that's why it's expected that in the future they will be even more durable.
Flexibility in the design: polymers can be made in almost any shape and any form. They can go from a complex configuration to the simplest form, either big or small, structural or decorative, or maybe a mix up of all this. Polymers allow architects to let their mind fly and create new concepts. Due to this flexibility, single pieces of polymers can substitute groups of complex units that require many elements in order to work properly.
Polymers are hands down the best material right now because it adds versatility and a modern turn to all ancient materials that were too rigid to allow futuristic projects.
In Dincel we offer the best construction system using polymers. More than 40 years of experience back our ambition to become Australia's favourite construction system company. We are well aware of how centuries old traditional methods of constructing buildings are becoming increasingly unsuited to the needs of the modern world.
We are ready to start working with you. Contact us, and get timely assistance with your project.