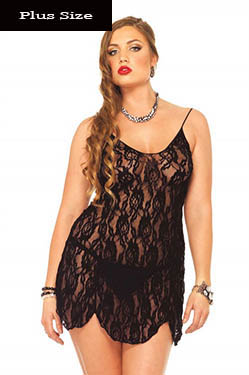 Lingerie. How can one word make so many girls intimidated so easily? We all know how impressive beautiful and luxury lingerie can be, the pictures we see of lingerie on websites, or even while we are out and about shopping, most girls might stop and think "wow, I bet that would never look like that on me!" Who says? Is it just the way society has adjusted women's thought processing to make them think we are never good enough? What about the fad diets and unrealistic workout regimes they fire out into the public to make us women think we can always improve our body image? "Fit into that bikini you have always wanted this summer!" "Be summer ready!" "Look sexy this Valentine's Day!" Many of these concepts are specifically designed to make women think "change yourselves!" But what if we are happy with the way we look? What if we do not feel the need to cave into the pressures society hosts and want to just be ourselves? My personal opinion is that lingerie should not be a thing that makes women think "oh no! My body is not good enough for that", it should be something that empowers women and celebrates the natural feminine form to make us think "oh yes, that is something I can see myself in".
Ladies, I am here to let you know we are all beautiful in our own unique ways. I know, I know. Right now most of you are probably thinking "oh look, another cliche remark". But seriously, think about it for just a slight moment. Is there really anything that signifies perfection in the "real" world? What is perfection? Is it something that someone in an unknown part of the world created to make women think there is a certain standard that needs to be reached on a constant basis? Something that makes women consistently feel like they are never good enough? If you ask me, that is what the word "perfection" exactly represents. You know why? Because perfect never has and never will exist. And i'll let you in on a little secret girls. Lean in and read these words carefully: perfect never should exist. It's that simple.
Every woman that is walking the face of the Earth wants to feel and look beautiful, but that does not mean having to shrink yourselves down into a size 6 just to be accepted and looked upon as beautiful. Beauty comes in all forms, shapes and sizes no matter how old (or young) you are. Recently, I had invited all my closest girlfriends over for a movie night. Movie night for us does not mean watching movies to laugh and cry over, it means talking about our week at work, complaining about the work load we have to complete over the weekend, boyfriends who forgot to give us a call last Thursday, boyfriends that never send us flowers spontaneously, how we should start "workout saturdays" (which never happens, ever) and other general things that girls talk about while doing each other's nails. Then yes, the topic of the bedroom came up shortly after. After many laughs and shocking secrets revealed, we decided to explore the possibility of lingerie to spice up the bedroom sessions. Some of my friends nervously laughed it off, some of us listening intently. There was one thing we had all in common right there in that moment: we all wanted to get into some sexy and playful lingerie.
But how? none of us had Victoria's Secret- like bodies, and face it, not a lot of us do. Are we comfortable with that very fact? Maybe a small percentage of us. I guess it all comes back to the point I was making about perfection before, it teaches many to become intimidated of facing their bodies, appreciating the skin they are in, and actually learning to be content. The curvier, fuller figured girls can sometimes be easily influenced by such messages, making them feel inadequate which is absolutely ridiculous. For any beautiful girl with killer curves that is thinking that, I would like to virtually shake you to make you snap out of it! Now, do not get me wrong. I am all for leading a healthy lifestyle through a balanced diet and a regular workout plan that enables a greater level of general well-being. But that does not mean that the body you have is not good enough, which is what many world-leading companies are actually trying to convey most of the time. Well, that all ends here my lovely readers.
But back to my story about our movie night. So, as we were talking about lingerie and how scary it is to out on, especially in front of our boyfriends, one of the girls had something to admit. She told us that she actually had a large and bold collection of lingerie that both her and boyfriend had picked out online. We were all stunned at her bravery as she was talking about it so casually afterwards. She had really embraced the concept of having sexy lingerie for play time. And I would also like to let you know, readers, that she is a friend of mine who loves and celebrates her gorgeous curves. We then started talking about all the different ranges of plus size lingerie they had available where she and her boyfriend buy the lingerie. In that moment, we all set our eyes towards the laptop to see it for ourselves.
After jumping on Mary Lingerie Boutique, we were checking out the different types of plus size lingerie she had already purchased or was planning on purchasing soon. Mary's Secret Lingerie Boutique had some of the most gorgeous plus size lingerie collections including sexy bras and panties, babydolls, bustiers and corsets, body stockings and other delights that were sure to reignite the fire in any bedroom. I was truly inspired, I wanted to join in on the fun and look delicious and stunning for my next bedroom encounter after dark. Come on girls, stop being intimidated when it comes to celebrating your beautiful bodies and make the most of play time. It is now time to defy "perfection" together and reach levels beyond it, and that is celebrating womanhood for all the right reasons.