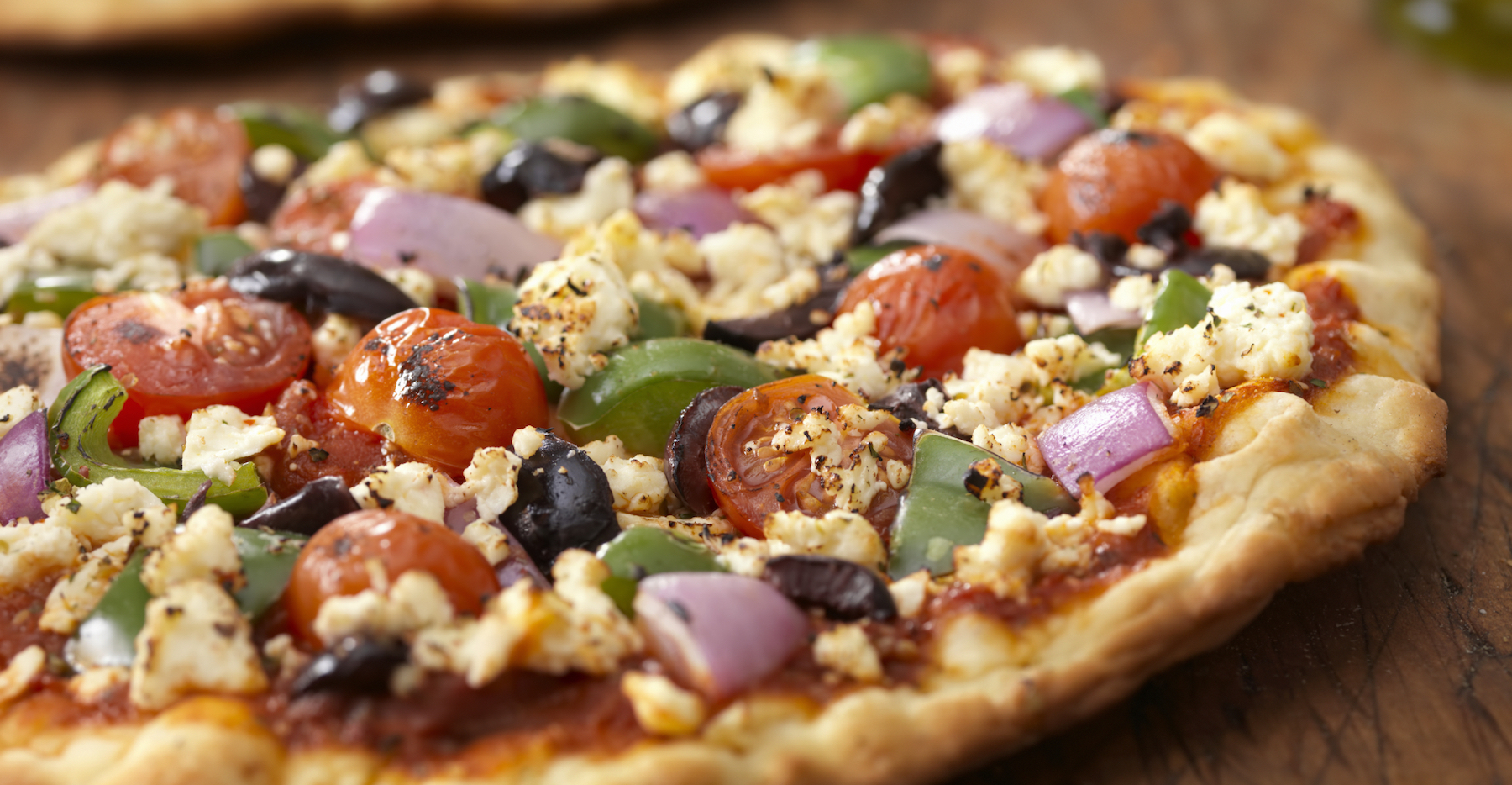 When it's Friday and we know what you're thinking: "Tonight I'm ordering a pizza". The pizza provides carbohydrates and what you throw. Learn to introduce it to your diet and enjoy good woodfired pizza here at Romeo's Woodfired Pizza where we prepare pizzas with the best ingredients in the market.
Now that you start to imagine that delicious smell of crunchy and spongy dough at the same time; the tasty and aromatic tomato sauce with oregano and the melted cheese that is stretched when you take the first bite. Have we already managed to make your mouth water?
The first appearance of pizza in the culinary landscape
Since the Roman Empire there is evidence of similar dishes. Although without tomato, some texts of the time speak of a flat bread seasoned with different condiments and ingredients. But, it was in Naples, in the eighteenth century, when for the first time the tomato was added to a bread and … Presto! Pizza was born. That delicious food, that alone or in company, always triumphs.
The pizza can cover three floors of the food pyramid: carbohydrates, vegetables, proteins and dairy "
In addition, we can combine the different foods that make up the food pyramid. In its mass we can find carbohydrates, the base of the pyramid, and in its ingredients we can provide the second and third floor: fruits and vegetables, and proteins and dairy. But is it possible to follow a diet in which we only eat pizza?
Pizza's nutritional value
The nutritional value of the pizza could be divided into two: that of its dough and that of the rest of the ingredients. The contribution of the mass is "similar to bread: carbohydrates," say many nutritionists. It will be the ingredients that determine "nutritional quality".
It is not the same to eat a pizza with natural tomato, mozzarella and fresh vegetables, to fill it with an 'industrial' cheese, a 'boletus' tomato with a lot of added sugar, low quality sausages and sauces with high sugar content.
What do their ingredients bring us?
To get an idea, the caloric value of a slice of pizza – only tomato sauce and cheese – is around 237 calories: 38% fat, 44% carbohydrates and 18% protein. The nutritionist indicates that "while a complete meal should have 50% of vegetables, in a pizza this percentage will hardly exceed 10%, so we cannot define it as a nutritionally balanced meal". So, it is worth wondering how to make this dish a healthier dish.
How can we make the experience healthier?
Although we already know that eating pizza every day is not the best option -the good side is that we will catch it with more enthusiasm next time-, there are ways to make the experience more healthy.
The first thing is that pizza is one more element of a diet where we consume every day the five servings of fruit and vegetables that is recommended to consume. In addition, the ideal is to use vegetable ingredients in abundance, quality tomatoes and to reduce to a minimum possible sausage and added cheeses – in addition to the mozzarella itself – in its content.
How many slices of pizza can we eat?
Knowing what ingredients to put to make it, what we have left is to know how many we can eat. This will depend on the rest of our diet, our daily activity and the amount of physical exercise we do. The first thing we must consider is the size of the ration: "the right amount would be a couple of pieces and not an entire pizza. But if you're doing exercise most of the days in the week you can eat a couple of extra slices as well. Try to accompany your pizza with a salad first.
Some tips to eat pizza in a healthy way
Pizza is considered one of the most guilty culinary pleasures on the planet, not because it is embarrassing to eat but because of the number of calories it contains, but it is something we cannot avoid. Of course, this is not a sad story there are ways in which you can order a slice with half the calories and with a combination of healthy ingredients, then we tell you how, that you will have to say goodbye to the franchises.
Order thin and crunchy crust
The reason why pizza is not considered a healthy meal is hidden in the crust, because it is practically flour that is full of calories and very few nutrients. Therefore, if there is less crust, it will be better, so ask for a thin crust or stuffed crust.
Ask for a double cut
Most pizzas are cut into eight slices, a double cut would be 16 pieces. Start with one serving, just take another one if you really are hungry and so on. Order it with a couple of ingredients rich in fibre such as spinach, mushrooms or peppers, you will feel satisfied and you will not need more.
Say no to individual pizzas
The pizzas for one person are those that carry more calories, around 702 and 36 grams of fat cap arteries. You can order a slice or two and a salad.
Avoid sausages
The classic pepperoni, bacon and sausage pizza is full of unhealthy meat, tastes very good but is more fat and salt than protein, instead of going for that traditional version, choose lean meat such as chicken, shrimp, anchovies, tuna or ground beef. Besides that, these are healthy proteins you will feel fuller and you will not want more slices.
Mediterranean night
It is about ordering dishes with vegetables, salads with grilled chicken and snacks, then ask for a pizza to share. So, they have different flavours on the table and can choose how to combine their slice and fill with healthy calories.
Cook it at home
The sauces that come in can have a lot of unnecessary sugars for your body, it is better if you cook at home with fresh tomatoes, sea salt and spices, here a video that will help you. If you prepare the dough as well, it is recommended that instead of wheat flour try coconut flour, not only has fewer calories but it has 11 times more fibre and is gluten free.
Eat a delicious and healthy pizza here at Romeo's Woodfired Pizza and enjoy an excellent meal any day of the week!