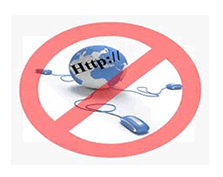 Unwanted body hair can be a real nuisance. You need to get the hair waxed or shaved almost every month. A better alternative is to get rid of the unwanted hair permanently. Advancements in cosmetic skin care have brought out several solutions for permanent hair removal. One of the most trusted methods is the IPL technology. Trusted permanent hair removal Melbourne clinics use this technology to give you reliable results.
What is IPL?
IPL stands for Intense Pulsed Light. It is different from laser since it makes use of broad spectrum of wavelength. Technically, IPL is not monochromatic, unlike laser, which is monochromatic. Laser uses light of single wavelength, usually ranging between 700 nm and 1100nm.
IPL uses a variety of wavelengths ranging between 515 nm and 1200 nm. A series of filters are used to remove lights of lower wavelengths and narrow the range of wavelengths used for hair removal. Since IPL uses a broad range of light spectrum, it is capable of targeting various chromosomes and providing effective hair removal.
How does IPL work?
IPL is used extensively for hair removal and photo-rejuvenation. It is also found to be extremely effective for treating pigmentations and skin discoloration.
For hair removal, a machine is used to target IPL at the spot where unwanted hair needs to be removed. These light rays are absorbed by the melanin pigment present in the skin. They mainly target the hair roots, water layer in the skin and haemoglobin on the skin's blood cells. The target area absorbs rays of different wavelengths.
Once absorbed, the light waves generate heat and destroy the hair root tissues or the hair producing papilla. With the root of hair growth destroyed, hair ceases to grow in that area.
Multiple sessions of IPL treatment are required at permanent hair removal Melbourne clinics to product effective results. This is because not all hair follicles are active in the skin always. While the IPL destroys the active follicles, the passive ones are not affected much. By administering multiple sessions, majority follicles can be destroyed.
In order to ensure that the treatment is perfectly safe, it is important to use the right type of light and control the intensity of light projected. If the light is too intense or strong, it can damage the tissues surrounding the hair follicle and cause extensive skin damage.
It is also important to ensure that the machine used for IPL hair removal is highly efficient since the intensity of rays is controlled through it. So, choose the best permanent hair removal Melbourne clinic and check the experts' qualifications before opting for one.