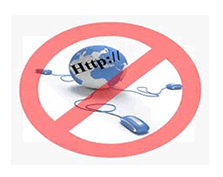 The objective of the Pedorthist in the treatment of feet affected by diabetes, Pedorthic Solution is to relieve areas of excessive plantar pressure, reduce shock, reduce shear movement of the foot within the shoe, accommodate deformities, limit motion of unstable joints and educate patients regarding proper shoe selection and fit.
Everyone is affected by diabetes differently and their footwear options are determined by the severity of their condition. Some diabetics simply need to manage diet while others have experienced amputation and require specialised footwear and appliances, where others need severe offloading to help heal ulcerations
Peripheral Neuropathy
Peripheral neuropathy is the gradual loss of nerve function in the feet and legs due to diabetes. The loss of sensation and the patient's ability to perceive pain, pressure, touch and temperature puts the diabetic patient at risk of foot problems in the future. Without the ability to perceive pain the patient is more likely to develop ulceration to the feet. Testing sensation in the feet with a monofilament will determine the patient's ability to detect pain or the extent of loss of sensation.
Vascular Impairment
Peripheral Vascular Disease (PVD) is a condition of the blood vessels that leads to the narrowing and hardening of the arteries which supplies blood to the legs and feet, thus circulation to the lower limbs can then be impaired. Decreased circulation can put diabetics at higher risk of developing non-healing ulcerations, and lead to amputations.
Diabetic Foot Ulcers
A diabetic ulcer is a break or hole in the skin which can leave the foot exposed to invasion from harmful bacteria that cause infection. Ulcers can be superficial or deep in the skin, and is a serious and debilitating problem for a diabetic. It is essential to the prevention and healing of a diabetic ulcer that shoes are fitted appropriately as shoes and pre-existing deformities in the feet can be contributing factors to the formation of a diabetic foot ulcer.
Charcot Foot
Charcot foot is a syndrome consisting of fractures and dislocations in the diabetic and non-diabetic neuropathic foot and ankle that can result in deformity, ulceration and risk of amputation. Feet affected by Charcot's deformity can appear very swollen and red; pain is generally absent due to neuropathy, and rocker bottom mid-foot deformity may also be present. Pedorthic and general treatment of Charcot's is very effective in the earlier stages, by offloading and immobilization to prevent further bone destruction
Best Shoe Fit
The main things your Pedorthist will look at when fitting the diabetic foot: the correct length, the appropriate width and depth, pre-existing conditions, use of orthotics, and any history of ulceration and / or amputation. The pedorthic aim is to provide well-fitting footwear, ensuring reduced areas of plantar pressure, reduced friction and in some cases modifications to help the healing of ulcers. Some people will also require custom made shoes.
Treatment
Type 2 diabetes can sometimes initially be managed through lifestyle modification including a healthy diet and regular exercise. However, as the disease progresses, people with type 2 diabetes are often prescribed medication to control their blood glucose levels. The medication may be tablets or insulin. It is important to speak with your doctor, diabetes educator or podiatrist about how to manage your diabetes as every person will be affected differently.