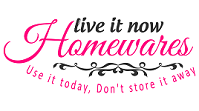 Anyone who has lived or continues to live in Australia will agree with me when I say that the weather around here can be very, very unforgiving. The rain (which can come at any time) pounds down in such a harsh way, the wind is capable of tearing branches off trees and the sun powerfully shines over anything in its way. Summer time is an all time favourite for many Australians despite the extreme heat that calls for a barbecue, a trip to the beach or an outdoor get together truck at some sort. But most of all, most of us love a great day lazing around the pool side in the comfort of our own home (or at a friend's place). Just picture it with me for a minute.
Begin scene. You have your swim suit ready that you just purchased and what makes it even better is that it was on sale for half price (winning!) While you are watching videos on how to make the perfect berry mojito and texting your best friend to ask why she has not arrived yet, you start wondering where on earth you put your beach towel. Yes, I know what you are thinking right now. Is it something along the lines of "how can she multitask that much?" Well, the answer to that is, firstly I am a female and it is a scientific fact that women can multi-task much better than men (sorry boys!) But other than that, I am actually quite the multi-tasker if I say so myself. Anyway, back to my scene. You get up to answer the doorbell and see that your best friend has finally made it. You hug and ask how she has been since the last time you saw her (which was 9 hours ago since last night) and head on out to the outdoor deck with your berry mojitos in hand. After laying on the sunbeds and discussing life's common problems, you move over to the outdoor sitting area to have a nice lunch together that you had prepared earlier. In the resort-like setting that is your backyard, the sky is bright blue, the palm trees swaying in the soft, most welcome wind and the pool is shimmering like blue glitter. Just before you sit down on one of the seats, you notice a worn out, lifeless outdoor cushion that manages to ruin the holiday feeling and make you feel the all too familiar feeling of frustration. End scene.
The scene I just explained was actually something that happened to me last Sunday. I had spent months on end looking for the perfect outdoor furniture for my newly built outdoor deck. It had taken me several hours of research and shopping around to countless outdoor furniture stores to finally hunt down what I was looking for. After I had it delivered to my place, I noticed that although the seating was quite comfortable, it could have been much better to have some back support. Buying outdoor cushions was always something I loved to shop for because of the countless colours, designs and shapes that they were available in.
This is why I instantly set out to look for some new and beautiful outdoor cushions that would compliment my newly found outdoor furniture with their colour and vibrancy. After all, I wanted to invite all my friends and family to celebrate building the new deck and outdoor cushions would be a must (along with food, drinks and very loud music!) After my search for new outdoor cushions, I had placed them all along my extra long seat to make it look and feel like you were at a holiday resort, complete with lights and entertainment on the day of my deck party. The sun was very harsh that day, it was almost too hot to be out on the deck but we all enjoyed ourselves very much. The cushions were getting a lot of compliments and I was very impressed with the way the colours and designed enhanced my outdoor furniture (which was the plan).
Now, the pillows I was talking about in the Sunday pool session I mentioned earlier were telling me a different story. It was as if they were screaming out "bad material! Low quality cushions! Never buy again!" There were no traces of the beautiful cushions I had purchased not long ago. The utter disappointment I had felt as I glanced down at the outdoor cushions I had purchased only last month was completely unflattering to my Bali inspired outdoor setting. The colours had been completely faded, with all of the patterns almost completely gone! The cushions also did not have any fluffiness to them, which defeated the whole functional purpose of even having a cushion there. All that was left was a deflated, grey-ish, miserable looking pillow that had nothing else to offer. Why let your cushions ruin the perfect afternoon of poolside fun?
The instant I saw my cushions (or ex cushions!) in that condition, my best friend and I decided it was time to buy some new ones. After all, we needed the extra support and the extra jazz the cushions delivered very well at one stage. Except, we needed to make sure that they would stay that way for an extremely long time. I did not have time to shop around for homewares and other items on a daily basis, so I needed to get it right this time around. Well, my lovely readers, if you have been left in a similar predicament as me when it comes to outdoor cushions then fret no more! I have done all the necessary research to pinpoint exactly where to go for your next outdoor cushion purchase.
Live It Now Homewares is an absolutely amazing homeware store that has very high quality UV resistant outdoor pillows! You all know what that means right? No more faded colours and designs on our cushions! They also cleverly repel water (which comes in handy during big splashes in the pool) and are mildew resistant. The fabric is absolutely great, durable and soft which is also very important. I recently purchased from them and my outdoor cushions are still going strong and look like they did when I first got them. My Bali inspired outdoor sitting area and deck were now whole again thanks to the amazing range of outdoor cushions at Live It Now Homewares!