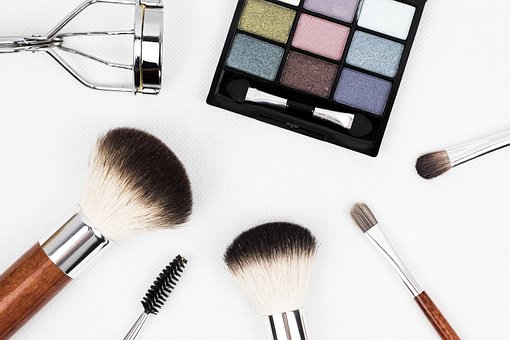 Vegan makeup is cosmetics that do not use any components or substances derived from an animal, nor are they tested on them for what they are Cruelty Free. There is a wide variety of vegan face makeup such as the following products: Base, Compact powders, lipstick, blushers, bb cream.
What is the difference between Vegan Makeup and Bio Makeup?
As we have said before, the vegan makeup is the one that in its composition has nothing that comes from the animals nor that is tested on them and the bio makeup is in which the composition does not contain animal ingredients but if derived from them as can be Beeswax is also Cruelty Free.
Ingredients to avoid in makeup
Next we are going to leave you a list of substances or ingredients that you should avoid in makeup because they are harmful to health, they are the following:
Parabens
BHA / BHT
Formaldehyde
Siloxanes
Petroleum
Phthalates
PEG
Paraffin
What is it really? Does it make a real change in my skin? Is it better or worse than traditional cosmetics? Everything you need to know about this new industry.
If they sold you the image of a new cosmetic era in which everything is organic, responsible and environmentally friendly, it is worth reading on because we have news for you: not everything is as pink (or as green) as they paint it.
Let's start at the beginning, exactly what is meant by a "vegan product?
In the case of cosmetics, these are products that do not have ingredients derived from animal origin or that have been obtained through the exploitation of one.
Thus, they will have neither milk, nor gelatine, nor beeswax or honey in their composition. The collagen and keratin that are obtained from some animals are also banned.
But beware! That the product is vegan does not necessarily mean that it is natural, simply that it seeks to replace the ingredients that come from an animal, so some continue to undergo a chemical transformation and using products that do not necessarily have a natural origin or manipulation.
Now, vegan and organic are NOT synonyms. Biological or organic simply means that all its components are extracted from organic farming, that it has not been exposed to genetic modifications and that it has not been exposed to chemical pesticides, more perfectly it can have components of animal origin.
With cruelty-free vegan eyelashes from Tigress Beauty you can finally achieve the look you want and add extra volume to your natural eyelashes.
And then … are they or are they not better for our body?
From a purely technical point of view, vegan products do not bring more or less benefits to the skin because as we mentioned earlier, usually the components of animal origin are usually replaced by ingredients of chemical origin. Thus, vegan cosmetics are neither softer nor more natural than classic cosmetics, it is first and foremost an ethical stance.
Therefore, if what you are looking for is a more natural option and with ingredients that have not been genetically modified or treated with chemical pesticides, the option is organic cosmetics.
Feed your skin with these natural ingredients
We will tell you some components that will help your body look gorgeous, all of them natural and cruelty-free. They will also help you strengthen your eyelashes and make your skin around the eyes look better and healthier. White or whole wheat bread, with or without sugar, red meat or fish. If you take care of what you eat, why not think about how to "feed" your skin too?
Start by assessing the condition of your skin, identifying its needs and specifications. Hence, the key is to know the ideal natural ingredients to achieve it.
Almonds
Sweet almond oil is ideal for all skin types as all can benefit from it. However, it is especially recommended for dry skin because it manages to moisturise and keep them soft. It is also rich in antioxidants, vitamin E and contains many essential nutrients. That is why the daily use of this wonderful ingredient is highly recommended.
Aloe
Aloe vera has skin benefits that are reflected both inside and out. In addition to moisturising the skin and improving its appearance by eliminating redness, it also has a healing, anti-inflammatory and regenerative power. That is why it manages to delay the signs of aging, reducing wrinkles and loss of skin thickness by stimulating the production of collagen and elastin. And best of all, it helps optimise the absorption of other assets.
Oats
In addition to being a very complete cereal and full of benefits for the body, oats also nourish our skin. Ideal for sensitive skin, oats not only moisturise and nourish the skin, but also provide a powerful cleansing action. Its soothing, emollient and moisturising properties are ideal to achieve a hydrated and renewed skin without any irritation.
Rosehip
Rosehip oil is ideal for combating signs of aging or stretch marks. The essential oil improves the pigmentation of the skin, its texture and tone thanks to its high content of antioxidants and vitamins C and A that increase the production of collagen reducing the marks and spots on the skin.
Seaweed
Seaweed is considered one of the best antioxidants to delay skin aging as they improve circulation, revitalize and firm the skin. If you have not been lucky to find it in beauty and skin care products, try the masks section.
Fortunately, every day cosmetics seeks to recover more natural ingredients to incorporate into their formulas. Therefore, if you have clear your needs, look for a product that contains the one that suits them.
But skin care is not only topical, you can also consume these natural ingredients to get all its benefits on your skin.
You can achieve the look you always wanted and have peace of mind knowing you are not contributing with an industry that tests its products on animals. Vegan eyelashes such as the one provided by Tigress Beauty will become your favourite option to complement any elegant outlook you choose. Contact us today!