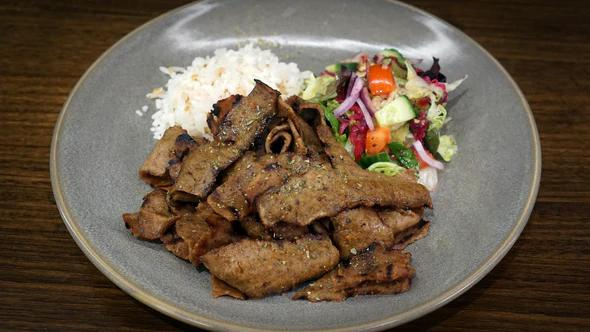 Melbourne is undoubtedly a top contender regarding diverse and flavorful cuisines. Among the many culinary treasures that this city boasts, Turkish food stands out as a shining gem. From fragrant kebabs to sumptuous baklava, the local Turkish food scene in Melbourne offers a delightful journey for food enthusiasts. In this article, we will explore the mezze magic of Turkish cuisine in Melbourne, delving into its history, popular dishes, and where to find the best Turkish restaurants. Prepare to embark on a delectable adventure through the streets of Melbourne!
A Taste of Turkish History in Melbourne
Before we dive into the tantalizing world of local Turkish food Melbourne, let's take a moment to appreciate the rich history that brought this cuisine to the city. Turkish cuisine is a reflection of the country's diverse cultural influences over the centuries. From the Ottomans to the Middle East and the Mediterranean, Turkish food has evolved into a delightful fusion of flavours.
Melbourne, known for its multiculturalism, warmly embraced Turkish immigrants who brought with them their culinary traditions. Today, Turkish cuisine has become an integral part of Melbourne's food tapestry, offering locals and tourists a taste of the exotic.
Popular Turkish Dishes in Melbourne
Kebabs: Kebabs are a quintessential Turkish dish, and Melbourne offers a wide variety, from the classic doner kebab to Adana kebabs bursting with spices. 
Mezze Platters: Mezze, small and flavorful dishes meant for sharing, are a cornerstone of Turkish dining. Enjoy a diverse selection of mezze, including hummus, baba ganoush, and dolmas, at top restaurants in Melbourne.
Baklava: A sweet indulgence, baklava is a must-try dessert. The layers of flaky pastry, honey, and nuts create a heavenly treat. 
Pide: Turkish pizza, or pide, is a unique and satisfying dish. Try different toppings, from minced meat to spinach and cheese, at your favourite restaurant.
Turkish Breakfast: Start your day with a Turkish-style breakfast featuring olives, cheese, sujuk (Turkish sausage), and more.
Turkish Food: A Culinary Journey
Turkish cuisine is not just about the food but also the experience. It's a journey through history and culture, where flavours tell stories of tradition and innovation. Melbourne's Turkish restaurants capture this essence beautifully, making every meal an adventure.
As you explore the Turkish culinary scene in Melbourne, don't forget to sip on some Turkish tea or indulge in a cup of strong Turkish coffee. These beverages are an integral part of the experience, inviting you to linger and savour the moment.
The Melting Pot of Melbourne
One of the remarkable aspects of Melbourne's Turkish food scene is its ability to bring people together. Whether you're dining with friends, family, or even strangers, the shared plates and convivial atmosphere foster a sense of community. The lively conversations and laughter that fill these restaurants echo the spirit of Melbourne—a city known for its diversity and inclusivity.
Beyond the Plate: Turkish Culture in Melbourne
The Turkish dining experience in Melbourne goes beyond just the food. It's a gateway to Turkish culture. Many Turkish restaurants feature live music and belly dancing performances, allowing patrons to immerse themselves fully in the vibrant Turkish traditions. Keep an eye out for special events and cultural festivals hosted by the best Turkish restaurant Melbourne, offering a deeper connection to the heritage of Turkey.
Conclusion: Savor the Mezze Magic
Melbourne's Turkish food scene is a testament to the city's culinary diversity. From the bustling streets of Istanbul to the heart of Melbourne, the flavours of Turkey have found a welcoming home. Whether you're a seasoned foodie or a curious explorer, embarking on a Turkish culinary adventure in Melbourne is a must-do.
So, gather your friends and family, or venture out on your own, and let the mezze magic of Turkish food in Melbourne captivate your senses. From kebabs to baklava, every bite is a journey through centuries of tradition and innovation. As you explore the city's popular Turkish restaurants, you'll not only savour delicious food but also create cherished memories that will stay with you long after the plates are cleared. Melbourne's Turkish cuisine truly is a culinary treasure waiting to be discovered.