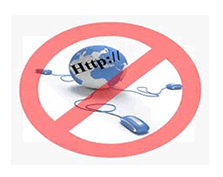 Computer Repairs Services – Melbourne likes local IT
We at MLK Computing have been operating since 2006 and stronger than ever.
Our clients range from home user to medium sized business.
Over the years of our service we have realised that Melbourne is different to other areas of Australia.
Melbournians like local service.
This is why we have developed a range of local services operating in local suburbs supported back to our head office in Preston.
Our onsite technicians all operate locally, and will be at your premises at the same day if booked prior to 12 pm.
We operate with a no fix no fee policy, to confirm if we operate in your area please view the Computer Services Local Area List and identify your suburb.
Some of the areas were we have local I.T techs are:
Please click on link to view the OurGuides business profile:
Computer Repairs
Computer Repairs
Computer Repairs Alphington
Computer Repairs Balwyn
Computer Repairs Bellfield
Computer Repairs Box-hill
Computer Repairs Brunswick
Computer Repairs Carlton
Computer Repairs Coburg
Computer Repairs Collingwood
Computer Repairs Doncaster
Computer Repairs Eaglemont
Computer Repairs Essendon
Computer Repairs Fawkner
Computer Repairs Fitzroy
Computer Repairs Glenroy
Computer Repairs Heidelberg
Computer Repairs Ivanhoe
Computer Repairs keilor
Computer Repairs kew
Computer Repairs kingsbury
Computer Repairs Maidstone
Computer Repairs Melbourne
Computer Repairs Mooneeponds
Computer Repairs Northcote
Computer Repairs Pascoe vale
Computer Repairs Preston
Computer Repairs Reservoir
Computer Repairs Rosanna
Computer Repairs Strathmore
Computer Repairs Thornbury
<
IT Support
IT Support Alphington
IT Support Balwyn
IT Support Bellfield
IT Support Box Hill
IT Support Brunswick
IT Support Carlton
IT Support Coburg
IT Support Collingwood
IT Support Doncaster
IT Support Eaglemont
IT Support Essendon
IT Support Fawkner
IT Support Fitzroy
IT Support Glenroy
IT Support Heidelberg
IT Support Ivanhoe
IT Support Keilor
IT Support Kew
IT Support Kingsbury
IT Support Maidstone
IT Support Melbourne
IT Support Northcote
IT Support Pascoe Vale
IT Support Preston
IT Support Reservoir
IT Support Rosanna
IT Support Strathmore
IT Support Thornbury
Some of the services we offer are:
1) Onsite I.T Support – We come to you and fix your computer problems at your premises.
2) Data Recovery – We recover data from faulty, corrupt and damaged hard drives.
3) Hosted Exchange solution – We offer %100 managed exchange email, fully synched and managed.
4) Virus and Spyware Removal – We will remove your computer viruses.
5) Computer optimisation – We will speed up your computer and make sure its running the best it can be.
6) Web Development and SEO Services – We can get your business on the front page of Google Guaranteed, it won't cost you anything. We do SEO for Suburbs, and City.
7) 24/7 Phone Support – We have techs operating 24/7 ready for your call.
Thank You,
MLK Computing Team