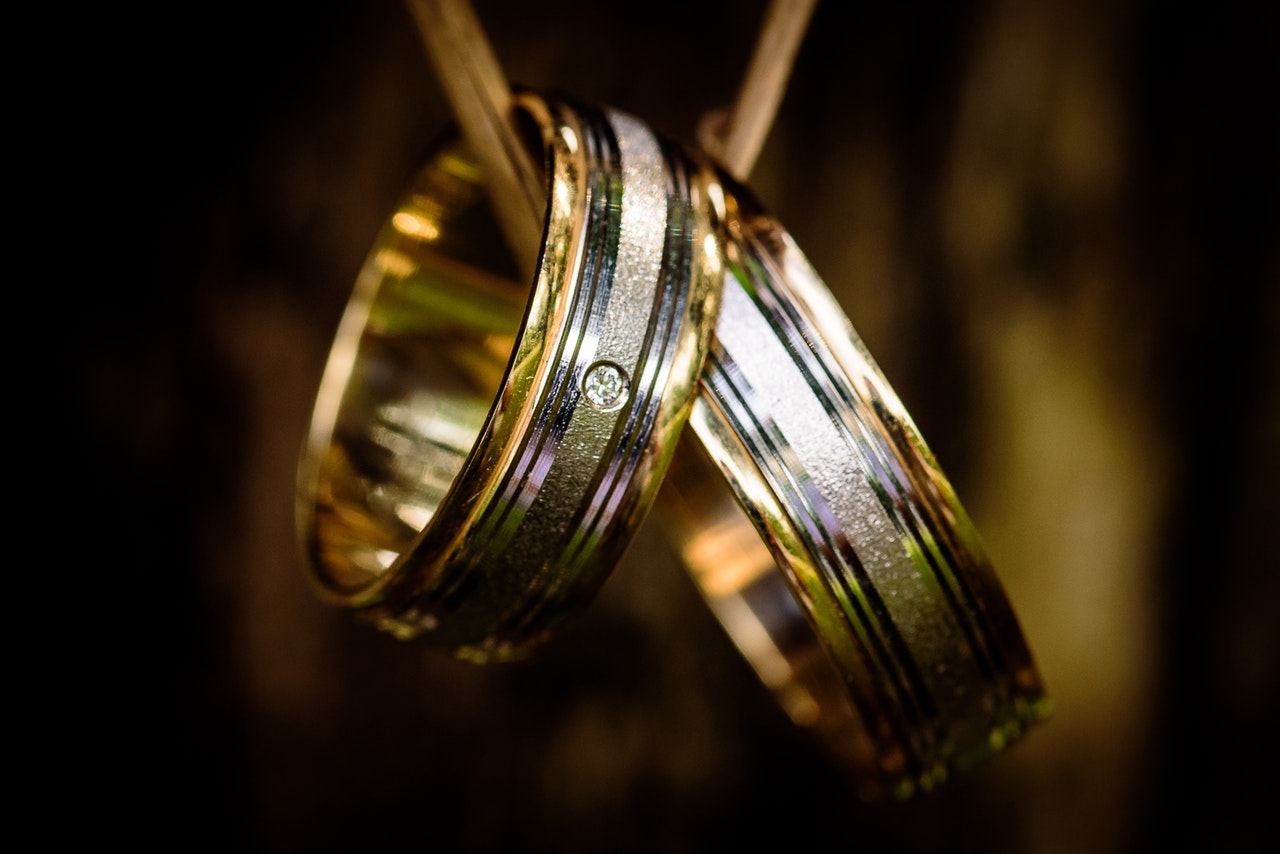 Jewel crafting is an ancient profession, encompassing a wide range of techniques, gems and metals. Each metal used to represent social status, economic growth and had a major impact on society. Love Lockets take pride in their knowledge on materials, techniques and even new advancements in the jewellery field and today we want to share with you the main metals that are used in jewel crafting. Let's begin!
Silver – Ag 
Pure silver is too soft to utilise for crafting, so it's mixed with copper and or other metals to create sterling silver, which makes it more durable and resistant. It is paramount that sterling silver contains at least 92.5% pure silver, which is why it's stamped as .925. You can find this hallmark on the inside shank of a sterling silver ring or stamped on the back of a pendant or other item. While sterling silver is harder than pure silver, it can still be scratched fairly easily. Don't let that discourage you though, sterling silver can range from bright white to a greyish tone with both matte and shiny finished. The versatility of this metal is amazing. When sterling silver is plated with gold it tends to change its colour. As mentioned, due to the metal being quite soft and fragile, proper care is a must with all your silver jewellery.
Gold – Au
Nothing says "I love you" more than a gold piece! Few metals capture the heart like gold. A traditional choice for all types of jewellery, gold is the most easily worked of all metals because it is naturally very soft and malleable. However, to create jewellery designs that are strong and durable, pure gold is alloyed with other metals such as copper and zinc, which strengthen it and gives it its colour. Gold jewellery is consistently timeless and so elegant. With gold, there is much to talk about. You have yellow-gold, which is naturally yellow in colour that needs to be alloyed with silver to bring out its natural warmth. Next is white-gold, where gold is combined with palladium and silver or even with nickel, copper and zinc. To improve whiteness, it is often coated with platinum and will often be re-dipped as the years pass to ensure its whiteness. Lastly, we have rose-gold. To create the rosy-pink colour, pure gold is combined with more copper. The more copper the more rosier!
Platinum – Pt
Platinum is a natural white metal that comes directly from the earth.  Unlike white gold that needs to be alloyed with other white metals to mask its yellow colour, platinum is manufactured into jewellery that is 90% or 95% pure. Platinum is extremely long wearing and is very white, so it does not need to be rhodium plated like white gold does. Because it is so strong and hard, the details of intricately engraved or embellished rings often look sharper and more precise. The bright whiteness of the metal makes it perfect for showing off diamonds and gemstones.
Fun Fact: Platinum is 30 times rarer than gold and is found in very few places in the world, mainly South Africa and Russia, and to a lesser extent in Zimbabwe, Canada and South America. Every year only 88 tons of platinum is made into jewellery, compared with 2,700 tons of gold.
Alternative Metals – Co, Ti, W etc. 
Alternative metals for jewellery include and are not limited to cobalt, stainless steel, titanium and even tungsten. Initially, cobalt jewellery is made from the same material used to build jet-craft engines! With a near 100% rate of it not being able to be scratched, it tends to be utilised in more engineering applications. Moving forward, stainless steel is a metal with a plethora of uses. Most commonly, stainless steel is seen in kitchenware, appliances and hardware, stainless steel is also used to make watches and jewellery. Stainless steel is a silvery‐white colour with a mirror finish that retains its shine and colour very well and resists tarnishing. The most popular uses for stainless steel in jewellery are watches, bracelets, rings, earring posts and body jewellery. Titanium on the other hand, is versatile, lightweight and strong, with a silvery‐white metallic colour. This metal is as strong as steel but is 45% lighter in weight and is similar to platinum in its resistance to tarnishing. It is up and coming in the jewellery world as it is used more efficiently in other areas of practice. Finally, tungsten. Tungsten jewellery always look new and are high scratch resistant. It is a very popular metal with men's wedding rings and can be inlaid with other metals, such as gold and platinum for optimal finishes.
We listen to clients demands and work with them to ensure they have chosen the right metal for their application! By utilising the finest crafting apparatus in Australia, combined with extensive experience in the locket customising and manufacturing trade, our dedicated locket craftsmen are devoted to their projects, even going above and beyond to see a smile on our clients face. We offer an easy to navigate, online marketplace. In here we display our custom lockets and various other jewellery pieces. Excellence and professionalism in custom made lockets, only with Love Lockets! We are proud to be a fully Australian-owned-and-operated, tailored jewellery company, acquiring the finest locket designers around the globe, you know we mean business! For leading custom lockets that will reinvigorate your perception on a beautiful piece of jewellery, look no further, Love Lockets is here to assist. Browse our online store, now!