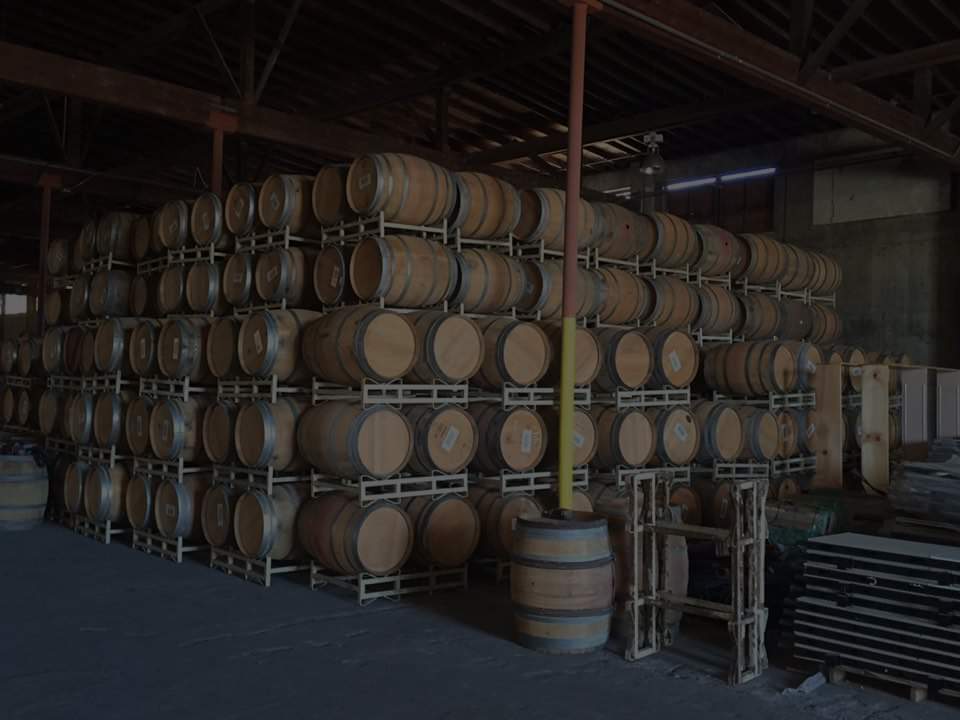 A barrel is any wooden vessel for fermenting, aging or transporting wine, but how many types or barrels are there?
"Barrel" is the generic name that receives any wooden, cylindrical and domed vessel in which wines and other drinks are introduced for its elaboration (fermentation), aging (aging), transportation and even for decoration.
There are many varied types of barrels with very different levels of quality, which can be classified according to a multitude of criteria: depending on the processes and timber used in their manufacturing process, the number of harvests in which they have been in service, their capacity, etc.
As for sizes, there is also great diversity. In general terms, regardless of size, all wood containers are called barrels, which in turn can be classified into:
• Barrels or vats are those that can be moved and stacked horizontally one on top of the other.
• On the other hand we call "fudres" those that are very big and are fixed to the ground in vertical position and do not move.
• A "barrica" is formed by staves that are raised and joined with iron rings to form a convex cylinder, closing both ends with circular caps. Most of the times at least one hole is left for filling or refilling, in some cases a second hole is left to leave the air out of the "barrica".
Barrels can also be classified according to their roasting degree, which influences so much the aroma and flavor of wines. The wood used for the barrels is yielding during the breeding part influencing the wine with the intention of improving its organoleptic properties. Most of the barrels are manufactured in cooperages and are made with oak wood, given its great ductility and the characteristics that it confers.
They are usually made with oaks of European species (generically known as French oak), and American oak (American oak), or even combining both types of oak. For this reason, here at Wine Barrels Australia we are proud to be the leading providers of French and American oak barrels to decorate your business or party.
The most common barrel sizes are of: 190 litres, 225 litres, 250 litres, 300 litres, 400 litres, 500 litres and 650 litres. The most popular one is the 225 litres one. There are bigger barrels of up to 1500 litres that tend to have more metallic straps, they are only used for production.
Oval barrels are small and do not have great storage capacity, they are used to serve the wine without bottling, we find them in taverns or in houses, some with bases and others without them. Its capacity can go from 1 litre to 36 litres.
However, the largest ones of all is surely the one called "tinos", which is the largest design of vats there are. These ones are used to hold large quantities of wine, and wine is often also made or made in the same way regardless of their size. Their storage capacities range from 1,000 L up to 50,000 L.
The hegemony of oak in wine barrel manufacturing
For the manufacture of wine barrels, many different types of wood have been used such as: pine, beech, cherry, chestnut, ash, acacia or spruce, the most commonly used is oak. With the passage of time, oak has been imposed over other woods as it is an abundant material in Europe and for its properties by favouring the gustatory and olfactory characteristics of wine.
Although initially barrels were exclusively designed for transport, with the discovery of glass bottles, these are used as breeding vessels to obtain a wine with a more pleasant taste. In fact, the properties of oak offer wine an adequate supply of tannic components and aromas thanks to the oxygen supply that this type of wood generates through its pores. The best nuances of the oak are obtained when it is new or pre-new, so we would say that a barrel is optimal, especially in its first five years.
Top differences between American oak and French oak
American Oak: it is the most profitable one, about 10 units can be made from one cubic meter of American oak. The pores of American oak wood are larger than those of French oak for that reason, properties are transmitted more quickly. In addition, it has the characteristic of reducing the hardness of the wines in a short time.
French Oak: French oak is the one that is usually used for the breeding of the best wines of each winery. It is a type of oak that wastes more wood in its manufacture not like the American one that takes advantage of almost all the material, reason why only a few units of each cubic meter (around the 5 units). It has a much finer pore so it transmits its qualities in a more leisurely way. The most characteristic aromas that transmit this type of barrels are honey, vanilla and spices among others.
Currently there are several designs of barrels with cubic shapes that are very popular in the market. Just like this one, many different shapes have been tried but have not become popular. Among the advantages of these cubic barrels is the greater contact area between the oak and the wine, a more uniform roasting and a better use of the wood after the end of the barrel's life.
Wine barrels have become iconic items, not only for their use but also for their decorative properties. Making appearances in very popular movie set films, plays at theatres and even parties or parades. Barrels are so popular because they are very versatile and can be "useful" pieces of decoration being used as tables, sits and even lamps or to store different things.
If you are looking for a piece of decoration that can give your party, living room or business a different touch, do not hesitate to contact Wine Barrels Australia. We offer premium quality wine barrels and half wine barrels in all Australia selected from our high quality American and French oak.