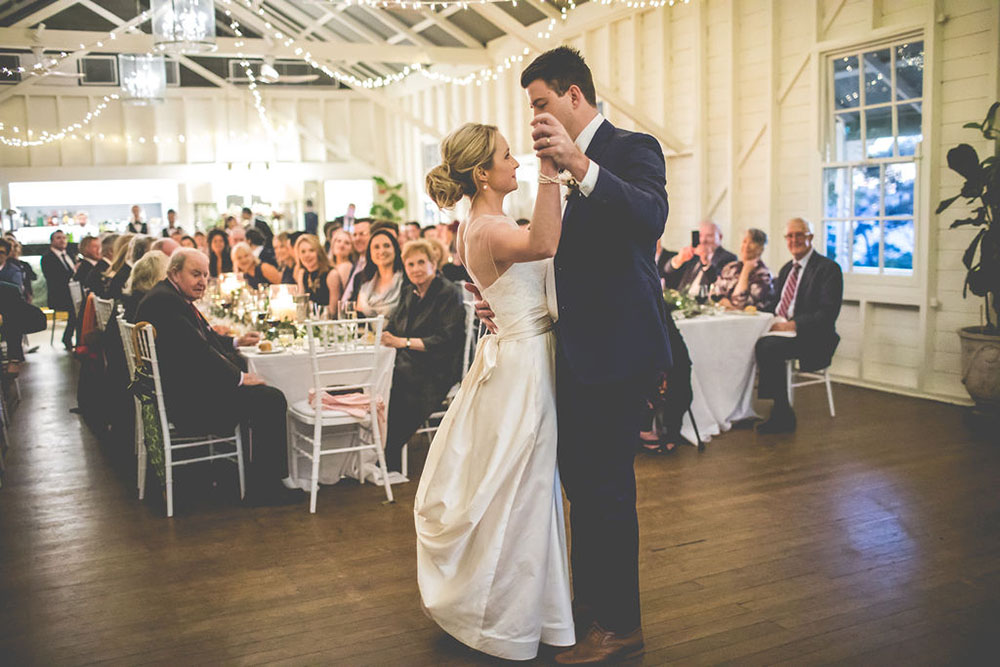 One of the first phases when it comes to organising a wedding, after the first conversations with the couple, is to raise the wedding budget, something that must serve as a guide for the entire process and that will mark our decisions, since to do it and to raise it well, our benefit and that of the couple will depend.
Today we will be revising some of the tips that will help you make the best of the budget you have for your weeding, no matter how limited it is. Remember that for planning your wedding, an excellent option is to use our online wedding planner so you can easily achieve the wedding you have always wanted.
Wedding Budget: Do not miss too many days
Many people prefer to spend months planning a wedding, however, this usually increases costs since people want to be a couple of steps ahead of the rest, and they spend money on things that they usually do not use in the wedding.
Watch the writing!
If you are a wedding planner, writing of the budget must be taken care of. It is very important to be clear and understand the service offered. The bride and groom need security, and you, too. However, if you are planning your own wedding it may be useful to make some notes, so you won't forget any important details.
Establish a payment rate
It is the wedding planner's job to have a correct payment schedule. You must set the dates of payments with advances, final amounts, as well as a list of payments to keep in mind how much you have spent and how much you still have to pay.
Break all items
In a budget all the items that intervene in a marriage need to be broken down in the simplest way possible, so that the bride and groom are able to see how each new expense influences the final amount.
Hours of work
For weeding planners, it is important to count well the hours that they are going to work on the planning of the wedding, not all are equal nor require the same time. If we do not count them well, we risk spending more time than budgeted ('losing our margin') or not reaching the hours contracted, which can make the couple feel disappointed.
Elaborate different possibilities
Several options can be elaborated if the couple is not clear about any of the important expense items (menu or location of the party, for example). For the party
As soon as you start making your first payments and separations, it seems that the expenses will not end. However, there is a way to have a wedding with which you feel the happiest girlfriend in the world, without overdrawing in your budget.
If you are planning your weeding by yourself…
Most people prefer to plan their weddings by themselves, you can use our top planning software that will help you with any calculations you need to complete in order to spend your money in a smart way and have the wedding you've always dreamed of.
We will provide you with some extra tips for the planning of your wedding, so you can cut out extra expenses.
Limit the number of guests
The more people you want at your wedding, the more your expenses increase. So, although it is difficult to decide who you invite and who you do not, having a fixed number of guests is the most practical way to take care of your budget.
Define priorities
Your wedding can be magical if you define priorities: what do you really want? An unbeatable location? a spectacular dress? a wonderful honeymoon?  A luxury pair of rings? Decide what is the most important aspect for you and the one you want to dedicate a significant percentage of your capital to fulfil that specific goal. The rest of the preparations should be subject to what is left of your budget.
Review the season
It is slightly more expensive to marry in high season (from May to October) than in low season (from November to April -with the exception of December-). If you can, set the date of your wedding in a season in which there is not much movement, so you can get a better price.
Choose the day well
Most weddings are on Saturday, but if you get married on Thursday, Friday or Sunday, you have the possibility of negotiating favourably with your suppliers.
Plan a lot of time ahead
This point is basic. If you plan your wedding within a period of one or two years you will have enough time to collect money and make the payments little by little. On the other hand, if you want to plan your wedding in a matter of months, you will have to settle all the invoices in a very short space. In addition, some providers charge an extra fee for acting "urgently."
Use local and seasonal flowers
Roses always look good, gerberas look amazing in the events in garden or beach, however, the best option is to look for seasonal flowers since they can be found at a great price. In contrast, orchids and tulips are among the most expensive flowers. Ask for recommendations from your provider.
Save money on food
Your banquet can be delicious without spending too much. Offer chicken, instead of meat or fish, and request that your wines be consigned. In this way, you will only pay what is consumed.
Think every decision very well
Take your time to reflect and buy what you truly want. Avoid making acquisitions by impulse, caprice or under a lot of pressure since you can repent in the future.
Here at My Ideal Wedding we provide you with everything you need for a memorable weeding that will leave everyone surprised. We will help you find the most adequate places in Australia for anything you look for when organising a memorable wedding, from bridesmaid dresses to makeup, wedding planning, cakes, decoration, flowers, photographers and many other aspects that are important for a wedding.