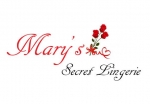 The field of intimate apparel has evolved into a huge multi-billion dollar industry and is rapidly growing. If you are in the market for lingerie, you're in good company. Lingerie has become a very passionate item of clothing with the lingerie industry gaining momentum in recent years. The word 'lingerie' is often associated with a garment worn for special occasions and confined to the bedroom. Lingerie now is what women more commonly wear under their clothes as a first layer of dressing. The majority of women buy lingerie to firstly look good and secondly, to feel great too. Not only do women purchase lingerie, but their partners may also buy them lingerie. However, wearing beautiful lingerie isn't all about attracting men, it is also about claiming who we are at our most powerful. We live in such a masculine world and wearing the simplest of garments, such as lingerie can make all the difference. Lingerie enhances a woman's form and features and becomes a personal expression of fashion and style. There are a number of reasons as to why women buy lavish and expensive lingerie. Lingerie can give women a confidence boost. It can make us feel empowering and sexy. Wearing delicate lingerie underneath allows you to embrace your femininity. Lingerie doesn't only have to be worn once in a while, exclusively for those special occasions. If you splurge on a luxurious piece of lingerie, why not wear it on multiple occasions rather wearing it once in a blue moon? Wear it because it makes you feel great, and get your money's worth from it! It's just like saving pretty things for those rare special occasions, why should you feel great once in a while, when you can feel fantastic more often? Some women may even be too afraid to wear lingerie or don't find it much of a game changer. We've all heard the excuses. "I don't have a great figure to wear lingerie", "Why bother when only I will see it?", "I'm single and only wear lingerie on night outs". The list of excuses goes on and on. If you think wearing luxurious lingerie doesn't make a difference, think about wearing a pair of granny underwear or a plain worn out bra… Now think about wearing a pretty silk garment with intricate lace detailing. You may be the only one who will see it, but you can't deny that lingerie can make you think and look twice about how you look and feel.
What you wear definitely affects your confidence and self-esteem. When you impress yourself, you'll automatically impress others. Having the confidence in what you wear portrays it to the outside world. Have fun with your bras and underwear! Having a variety of colours and styles of lingerie allows you to choose what fits your mood for specific days. Lingerie isn't just limited to bras and panties; it ranges to sleepwear and even gowns and robes. Experiment with different styles; get out of your comfort zone! On another note, buying property sized bras and undies makes your clothing fit better. Surveys show that up to 80% of women are wearing the wrong size bra. It is surprising how many women aren't fitted correctly or haven't been fitted within the last year. Wearing the correct bra will make you feel more comfortable and can even make the rest of you look more put together.
There are a diverse range of lingerie styles made from a variety of fabrics and materials. Some of the lingerie fabrics you may be familiar with are silk, lace, and linen, but there are a number of other materials used to make lingerie. Depending on what type of lingerie you are going for, the material used will determine the look and feel. The fabrics and materials used to make lingerie today are softer and more sophisticated than ever before. This is due to the technological progression in fabrics and the synthesising of materials to produce different fabrics. The feel of the fabric is just as important as the look. You want the lingerie to not only feel good on your skin, but feel good to your partner too!
Years ago, when lingerie was first made, it was produced almost entirely from natural woven fabrics such as silk, linen and cotton. Lingerie came in the form of nightgowns to corsets to early brassieres using simple natural fabrics. The undergarments range from plain and functional to extremely luxurious. To this day, silk remains one of the most comfortable fabrics for lingerie due to its unique features. Silk is soft to the touch and is never scratchy or irritating to the skin. It is cool when first touched but warms up to your body heat when worn. However, undergarments made of silk can be very expensive. For those who are unaware, silk is a delicate substance that comes from silkworms. In order to obtain silk, the silkworms are dissolved in boiling water for the long silk fibres to be extracted. This is an expensive process and silkworms are rare and hard to find. Quality silk lingerie on the other hand is very durable and long lasting, well worth the money. You can now find silk in an assortment of different styles and colours to suit your style and preference.
During World War II, DuPont (an American company), introduced nylon. Nylon became increasingly popular and replaced silk in stockings. It became known that nylon was stretchy, durable, easy to care for and stain resistant. Women quickly became accustomed to the many benefits and after the war; nylon was used in all sorts of undergarments, along with other new man-made fibres and elastics. Today, while nylon is still heavily used in undergarments, natural fibres as well as a blend of other synthetic fibres are used to produce lingerie. Second to silk is satin. Satin is a synthetic and a man-made material that resembles closely to silk. Satin is one of the most popular fabrics used for lingerie because of its similarity to silk at a fraction of the price. It is very inexpensive and makes beautiful lingerie more affordable for the masses. The use of synthetic fibres has become increasingly popular due to the affordability and doesn't compromise comfortability. Some of the synthetic blends you may know of are rayon, cotton, and latex (for elasticity) to help achieve softness in lingerie. One of the main advantages of synthetic blends is the ability to achieve the look and feel of natural materials like silk, without the expensive price tag.
Another great fabric when choosing lingerie is lace. There are many misconceptions that lace is itchy and leaves rashes on your skin. However, there are plenty of undergarments with lace that are comfortable. In fact, lace bras are also easier to wash and last longer than moulded bras. Lingerie that is made with lace, as well as nylon and spandex is great for that little bit of stretch. Lace actually holds its shape better than most other fabrics, which is why it is widely used in lingerie. Lace trimmings or a lace decoration to lingerie gives delicacy and elegance to an undergarment. Investing in quality pieces that are made to last is a great first step to buying lingerie if you are new to the game. There are an abundance of lingerie styles on the market with provocative designs and different features to suit your body.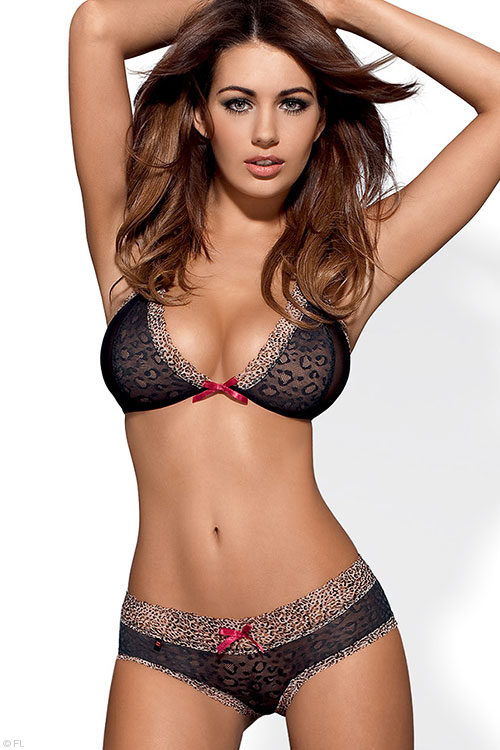 Here at Mary's Secret Boutique, you will find a huge selection of premium lingerie online. We carry a stunning range of exclusive luxury lingerie from Europe and designer swimwear Australia and leisure wear from top designer brands from around the world. If you are in need of quality lingerie at great prices, we are your one stop lingerie shop. Our lingerie will make you look and feel fabulous. Not only do we offer lingerie, we provide a beautiful range of hosiery and bridal garments, dresses and plus size items, vinyl and leather, costumes and accessories for the adventurous, as well as sleepwear. We even offer quality pieces for men! With our wide range of intimate lingerie, we have what you are looking for. We understand that lingerie shopping can be embarrassing, so we have brought our designer labels to your home so you can browse and purchase in privacy. Create your new and bold look with our striking lingerie designs made from the finest materials for both functionality and extravagance.
Lingerie is a powerful medium that can transform the way we feel about ourselves and our bodies. It is incredible how much of a difference wearing intimate apparel can make you feel. It's your secret that makes you feel more alive. It's time to fall in love with what you wear by choosing to dress with love and care. You can find a range of styles that speak to you, whether it is matching sets, lingerie for a special occasion, or for everyday wear. We have a vast selection of intimate apparel not limited to seductive lingerie, bridal lingerie, plus size corsets, and vinyl lingerie. Indulge in new luxurious and beautiful lingerie at Mary's Secret Boutique, unleash the sexy you!