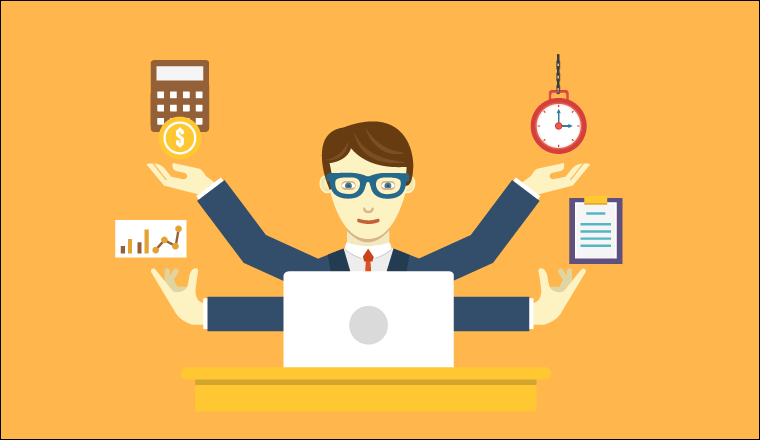 Contractor management is a process that involve many other processes, there are important aspects such as contractor pre-qualification and workforce management that ensure your success in a working relationship with a contractor. In this article we will review these aspects and add a general vision of how useful online training can be in this era crowded with technologic options.
A construction is not only to process permits, disburse funds and see a work being completed. In the process, which can last for months, you have to work with different suppliers each of them playing an important role in the project. For that reason, all the pieces must be geared to work like a clock and thus deliver the work on time. It is not only large roads, it also applies to buildings, parks and even houses. Everything needs coordination, that's why the contractors must be fulfilled.
Damstra Technology is an experienced business in contractor management through a unique web-based system that approaches quality workforce management with online training.
The first thing you need to have in mind in this process is that trusting friends or acquaintances is easy, but the most competent way to start a construction project is by undergoing a contractor pre-qualification process so that the pieces of the work mesh well. This will not only make the delivery times work, but the reputation of the builder will be impeccable for having a record of works delivered on time. In the end that translates into competitiveness and more business opportunities.
Is an online training program the solution to train employees and ensure proper workforce management in the future?
There are many advantages to working with distance learning. The first one is the flexibility of time and place: the employee can study at any time of day without charge to reach a place or have an appointment to study. In general, online courses have a specific period (which can be a week, a month, a year) in which the student must complete the hour proposals.
Another advantage we can observe is the autonomy of the "student-employee" approach is that we add the possibility of searching for contents in other internet sites, which can help to complete some data or subject of the course that the employee is doing, besides having the content always updated.
There are also online courses that present content in videos, fundamental for the student's understanding of the subject. Many of them also provide summaries and comments at the end of each module to recapitulate what was taught. These are the advantages for the collaborator. But what about the company?
Once a contractor pre-qualification process has been completed, an online training program is an excellent first step to achieve workforce management.
Why invest in distance education?
When you perform contractor management through online courses, you have the opportunity to reduce turnover time in your company. Qualified professionals are always ready and up-to-date on issues in the area they are working. This means that layoffs are reduced and the production of that sector grows. Another benefit is a more pleasant work environment, because the professional has more confidence in what he is doing, without a heavy environment, and ends up generating more motivation and security to perform a task that is requested.
A pleasant work environment is synonymous with healthy business, which generates a next advantage: competition. Trained professionals are the key to a competitive company in the market. When you have a qualified team to execute a function, you can promote projects and become a competitor in the sector that you act.
With this, keep in mind some tips that we are going through so that you will be able to train your employees through online training and ensure proper contractor management:
Do not let your employee stagnate. Boost their attitude, pass lists of courses you can do and, if possible, invest in a part of the price. Invest in your employees and the return will be immediate for him and the company.
At the beginning of the year, give a goal to each employee of how many courses they should do in the next 12 months and ask for the completion certificates. You can also reward your employees who achieve the goals.
Language courses are also forms of professional training. Encourage your employees to take language courses. You want to ensure top workforce management speaks English, Spanish, why not venture into a German, Italian or even Mandarin course? There are many options on the internet, including online conversation courses.
Make a list of free online courses. Many employees will not meet the established goals because of lack of money to pay the costs. However, there are several options for free courses that are also important for the development and professional training in institutions.
Remember that contractor management is an essential process to ensure the achievement of successes.
The first tip is: know your audience. You need to know exactly what you want to achieve to train employees of your company. For example, if it is a qualification in the area of ​​information technology, it seeks to understand what the needs of the sector are and what professionals in the area need at this time. From that, you develop courses directed to the subject.
What are the advantages of contractor pre-qualification?
The tranquillity of starting a work with reliable contractors that they will comply with. A work generates many concerns, and the best way is to get rid of problems of understanding with whom you are going to work and your capacity for compliance.
Optimise the time of the evaluation, since those who prequalify have the experience, experience and moral support to join a work. Encourage good business practises, since those who bet on prequalification feel they can compete. That drives a good business environment in which each actor fulfils its part.
Visit Damstra Technology today and update your contractor management practises with online training programs that ensure success in the mid-term.