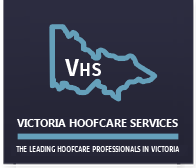 WELCOME TO VICTORIAN HOOFCARE SERVICES
10+ YEARS OF EXPERTISE IN HOOF TRIMMING
HOOF TRIMMING
If you keep cattle, then take advantage of our comprehensive hoof trimming service to ensure the health and wellbeing of your cows. As professionals in Hoofcare, we can quickly, safely and efficiently trim the hooves of your cattle using our state of the art purpose built Wopa equipment.
ONLINE STORE
Victorian Hoofcare Services are agents for high quality state of the art range of Wopa hoof trimming crushes, tools and equipment in Australia. Our trimming crushes and tools will enable you to safely and efficiently trim your cow's hooves in the most professional manner.
TRAINING
We offer professional courses, in the Dutch method of hoof trimming to farmers , farm staff and hoof care professionals in Australia. Our years of experience and expertise mean you will get a comprehensive education in all aspects of hoof trimming.