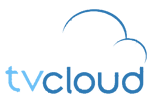 TVCloud – One Stop-Shop For Live-Streaming Services
TVCloud is the latest stride forward in our mission to provide Australian businesses with the world class web broadcasting and live-streaming solutions and services. We love to help local organisations reach viewers from around the world with our range of real-time and archivable web broadcasting services. We can increase your audience share while reducing your environmental impact, all delivered with lower costs and bigger results than old school broadcasting.
Our team have been live-streaming industry leaders for 17 years, ever since we pioneered live-streaming broadcasting services online and established it in the Australian and New Zealand corporate marketplaces.